Back to the Job Listing
Post a Job announcement
Advertise with us
Online store
Subscribe our Weekly Newsletter
More Jobs
---------------------------------------------
Manager (Survey Operations & Support)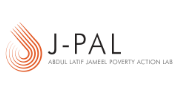 Organization: Abdul Latif Jameel Poverty Action Lab (J-PAL)
Apply By: 08 Aug 2019
Location: New Delhi(Delhi)
About the organization
The Abdul Latif Jameel Poverty Action Lab (J-PAL) is a global research center working to reduce poverty by ensuring that policy is informed by scientific evidence. Anchored by a network of 181 affiliated professors at universities around the world, J-PAL conducts randomized impact evaluations to answer critical questions in the fight against poverty.
About the department
The research operations team is responsible to ensure the availability of highly efficient and quality infrastructure and resources on the ground to facilitate rigorous data collection across various evaluation studies across the country. The vertical works closely with other verticals to ensure quality data collection systems and process, as well as high adherence to research compliance.
About the role
Manager (Survey Operations), needs to be an experienced researcher and capable manager with relevant exposure and experience in managing multiple teams and implementing multiple evaluation studies across the country. The role requires a person to be exceptional in communication, and be an expert in setting up and managing high quality data collection systems and processes across the country.

The role requires the Manager to operate in a dynamic environment, defining priorities for resource allocation leading to optimal utilization. The role also requires the Manager to setup and lead a highly efficient information management system for a large team operating under him/her. An ideal candidate would be someone who is exceptional in his/her managerial skills and capable to work with people across all level.
Responsibilities
Coordination and communication (With projects and within team):
Setup and manage systematic channels of communication across projects to track planned activities and implementation timeline. Keep track of activities in the field across projects that require support and ensure systematic and optimal utilization of human resources.

Keep AD (RO) apprised of the activity charter across projects and development on the projects pertaining to the activities supported by the team members.

Setup and manage an efficient reporting structure for the team that helps to efficiently consolidate information pertaining to activities supported by the team on the ground and keep a track of qualitative issues and concerns and their resolution, systematically.
Compliance tracking and quality control measures:
Take measures to systematically track research and organizational compliance and work closely with project leads to implement resolution plans. Take measures to setup and manage technology driven tools to track compliance across activities and projects and take measures to consolidate information in an efficient manner on digital platform.

Take lead in setting up and tracking quality control measures across projects. Procure and manage skills inventory to support project in terms of setting up quality control tools.

Setup initiatives and platforms to consolidate information pertaining to assessing surveying quality from the field across projects. Take measures to link it up with a digital platform and to generate training needs assessment for field staff to improve surveying quality.
Capacity development initiatives:
Lead the capacity development initiatives for the vertical. Setup and manage portfolio of key training programs aimed to develop technical and soft skills for team members. Coordinate with other verticals to implement these training programs.

With key focus on individual's skills development, setup courses and other digital platforms within the vertical for team members with focused skill development. Setup digital orientation programs to induct new hires systematically.

Lead vertical's ambitious initiative to setup standardized human subjects training program for enumerators across projects aligned with best in class content of international repute. Represent vertical and organization as lead trainer for internal and external events. Coordinate with Global team on some of these initiatives.
Efficient information management systems:
Streamline the existing communication, reporting and information management systems with focus on bringing in better efficiency and visibility.

Take the lead in setting up vertical's dashboard with key macro and micro outcomes across various initiatives and activities facilitate better decision making.
Knowledge Management initiatives:
Lead vertical's knowledge management initiatives; contribute to the knowledge library by bringing the key qualitative insights and experiences from the field as write-up and op-eds for newsletter and the vertical's knowledge library.
Qualifications
Education: Master's degree (Preferably in development studies, rural management, international development, economics, public administration, public policy. Ideal candidate will have academic exposure to program evaluation, survey methodology and understanding of research methodologies and evaluations.
Experience: A minimum of 5 years of experience in relevant position.
Travel: 30-40%
After completing a brief registration, choose the Research job category, then select "Manager (Survey Operations & Support)" and include resume, cover letter, transcripts, and two recommendation letters.
For more information please check the Link
Latest Fellowships
Latest Grants
Latest News
© Renalysis Consultants Pvt Ltd