Back to the Job Listing
Post a Job announcement
Advertise with us
Online store
Subscribe our Weekly Newsletter
More Jobs
---------------------------------------------
Manager - IRRI Education (ISARC)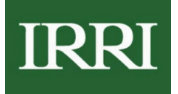 Organization: International Rice Research Institute(IRRI)
Apply By: 17 May 2019
Location: Varanasi(Uttar Pradesh)
About the Organization:
The International Rice Research Institute (IRRI) is the world's premier research organization dedicated to reducing poverty and hunger through rice science; improving the health and welfare of rice farmers and consumers; and protecting the rice-growing environment for future generations. IRRI is an independent, nonprofit, research and educational institute, founded in 1960 by the Ford and Rockefeller foundations with support from the Philippine government.
Job Description:
The Government of India approved recently the establishment of an IRRI South Asia Regional Centre (ISARC) at Varanasi in the State of Uttar Pradesh. It represents an exciting new opportunity to develop an even stronger partnership with India and other SAARC Member States.ISARC will include a Centre of Excellence on Rice Value Addition (CERVA) at the National Seed Research and Training Centre (NSRTC), Varanasi. A node of the IRRI Education will be established to provide training to strengthen the capacity of rice-growing countries in both South Asia and Africa, enhancing south-south collaboration. It will also have the capacity to conduct courses in other areas of relevance to the rice sector.
IRRI Education's purpose is to take the knowledge and skills that underpin IRRl's research for development activity and make them available to all in the rice-based agri-food systems world. There are education courses and programmes in all aspects of the rice value chain, from farm to consumption; in the science that underpins IRRI's research; and in the leadership and policy development areas
Responsibilities:
Under the minimal direction of the Head, IRRI Education, the IE Manager, ISARC has overall responsibility for all IRRI Education activity within India and the IRRI South Asia region. (There will also be growing linkages to IRRI Education's work in Africa.)

"IRRI Education Activity" includes course design, marketing, and the delivery of educational programmes. The IE Manager, ISARC will also need to understand the overall business model of IRRI Education and take a leadership role in general operations of the Unit at Varanasi.

Design, develop and deploy marketing approaches for IRRI Education's courses and programmes in the region

Work constructively with IRRI colleagues (e.g. Regional and Country Representatives, other IRRI leaders, overall IRRI Business Development (BD) and Project Management Office (PMO) to coordinate and execute the IRRI Education activity in South Asia

Identify areas for new and improved courses and programmes, and work with appropriate IRRI internal and external parties to create such

Take ownership of, and ensure the success of, delivery of courses in the region

Evaluate the effectiveness of offerings; communicate results and work with the IRRI Education team to make recommended changes

Work closely with the Director, ISARC to ensure that IRRI Education programmes are coordinated with opportunities in IRRI's Research and Consultancy areas

Work with IRRI front-line staff to gain insight into customer needs and communication styles

Work with customer (at student and sponsor levels) to gain insight into their perception of their needs

Work with subject matter experts and instructional designers to create and modify courses and programmes

Engage with students to gain feedback on their perceptions for quality assurance purposes

Work closely with the Director, ISARC to ensure that ISARC runs smoothly and all IRRI operations in South Asia are well integrated and coordinated

Work with all in IRRI Education team to ensure timely and effective delivery of courses

Work with all in IRRI Education team to ensure timely and effective responsiveness to customer enquiries and relationship management

Keep track of customer expectations regarding delivery modalities (especially distance learning vs face-to-face options), and work with IE in Los Banos to meet those expectations
Qualifications and Experience:
Tertiary qualification, preferably in business or science-related fields

Experience in high-level business development interactions with government leaders, government agencies, and private sector entities

Experience in marketing of post-secondary (university or adult-learning) education
Skills Required:
Mandatory:
Demonstrate excellent knowledge of and experience in post-secondary education approaches and technologies

Demonstrate a working knowledge of and experience in marketing education programmes.

Excellent oral and written communication and interpersonal skills

Experience in managing a team and handling budgets

Strong decision-making skills

Excellent English communication skills
Preferred:
Has worked in an international organisation delivering education and training programmes

Has knowledge and experience of Indian and South Asian cultures

Knowledge of Hindi will be an advantage
To apply - please go to oxfordhr.co.uk , or contact Ana Fernandes or George Alexandridis in the first instance at irri-educationmanager@oxfordhr.co.uk for further information.
For more information please check the Link
Latest Fellowships
Latest Grants
Latest News
© Renalysis Consultants Pvt Ltd