Back to the Job Listing
Post a Job announcement
Advertise with us
Online store
Subscribe our Weekly Newsletter
More Jobs
---------------------------------------------
Manager / Senior Manager – Global Workplace Wellness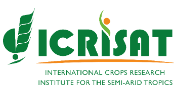 Organization: International Crops Research Institute for the Semi-Arid Tropics (ICRISAT)
Apply By: 20 Jul 2019
Location: Hyderabad(Telangana)
About the organization
The International Crops Research Institute for the Semi-Arid Tropics (ICRISAT) is an international non-profit organization that undertakes scientific research for development. They believe that all people have a right to nutritious food and a better livelihood. They envision a prosperous, food-secure and resilient dryland tropics. Their mission is to reduce poverty, hunger, malnutrition and environmental degradation in the dryland tropics.
Job Description
Position and Location
The position will be based at ICRISAT, Patancheru and report to the Director – Human Resources.
Role
The Workplace Relations function at ICRISAT is responsible for collaborating within the organization to design and continuously strengthen the Institute's approach to Workplace Wellness, to ensure ICRISAT's global workplace is productive, positive, diverse, equitable, engaged and inclusive. Under the guidance of the HR Director, the Senior Manager – Global Workplace Wellness will oversee the day-to-day activities for ICRISAT's Workplace Wellness function worldwide, successfully driving key initiatives in line with a project plan, implementing ICRISAT's Ethics and Safeguarding Framework, and providing professional support as necessary to resolve workplace issues as they arise.
Functions:
Implement, monitor and continuously improve ICRISAT's Ethics and Safeguarding Framework, and the accompanying policies, guidelines and standard operating procedures (SOPs)
Collaboratively create and/or update all related policies, guidelines and standard operating procedures (SOPs) and ensure thorough, consistent and measurable global dissemination;

Develop, implement and regularly update a modern user-friendly Workplace Handbook reflecting ICRISAT's mission and values, that complements existing materials and drives global awareness of Ethics and Safeguarding principles, policies and expected practices;

Develop and launch a series of global workplace guidelines on key topics of Workplace Wellness;

Create and sustain a range of multi-lingual workplace SpeakUp channels;

Manage the Institute's external vendor relationships and tools that enable a SpeakUp Culture, including reporting hotline, case management tool, communication materials and appropriate training;

Create and sustain a professional network of country-based, external vendors who can provide expert guidance on wellness-related issues, in all of ICRISAT's operating locations worldwide;

Lead the global implementation of ICRISAT's Dignity Advisor program, training Dignity Advisors in all departments/locations to provide staff with confidential advice and support, and creating and updating the Dignity Advisor Tool Kit and Guidelines in support of the SPEAKUP initiative
Provide support to Workforce members and Supervisors on workforce grievance resolution and disciplinary action,
Advise and counsel Workforce members and Supervisors on their rights and responsibilities, ICIRSAT policies and on any issues related to the Code of Ethics and Conduct;

Act as an internal conciliator or mediator, providing advice and counsel to resolve workplace concerns and disputes raised by Workforce members or Supervisors, ensuring timely resolution of issues;

Develop and implement a global staff representation model that provides effective staff representation in support of the SPEAKUP initiative;

Facilitate the work of external mediation and investigation bodies as appropriate;

In collaboration with HR colleagues, support the appeals process for performance management grading decisions;

Develop and deliver the "Workplace Relations for Managers" training program to build managers competencies on Institutional rules and conflict management, and support positive workforce relations, in conjunction with strong performance management.
Collaborate with HR Program Partners to develop and manage a high visibility program of global workplace recreational, wellness and informational activities
Coordinate a series of carefully planned, global activities related to values, sports, cultural awareness, health awareness and general workplace wellness;

In consultation with medical services, create a global workforce wellness program that provides access to confidential employee counseling services;

Engage with ICRISAT's Alumni association;

Provide oversight to ICRISAT's Day care program and ensure global standardization of approach;

In partnership with ICRISAT's SMC team and HR colleagues, develop and implement internal outreach platforms that includes a HR Bulletin to drive internal communications on key workplace wellness issues;

Establish an annual calendar of proactive HR information distribution channels, information sessions and workshops on wellness;

Build awareness and understanding of opportunities for workplace strengthening through consultation and engagement across the organization;

Coordinate and report on the Global Workforce Survey, Global Think Tank, and HR focus and working groups;

Support HR Program Partners in implementing change projects and driving the events and activities associated with the Internal Communications Framework.
Ensure ICRISAT's workplace wellness-related partnerships are strengthened, and ICRISAT's perspectives are added to workplace wellness-related discussions and initiatives within the CGIAR system and beyond
Participate in CG system-wide meetings on Workplace Wellness matters representing ICRISAT;

Participate in HR-related outreach events, enhancing ICRISAT's labour market brand;

Ensure ICRISAT receives and maintains recognition for compliance with all UN SEA requirements, including eLearning, SEA focal points and Working Group meetings;

Annually review ICRISAT's SOPs on global medical exigencies and strengthen accordingly; and

Develop and drive a multi-year project plan for the Investors in People recognition.
Update and drive the ICRISAT Values program worldwide, ensuring global awareness
Ensure ICRISAT's values are reviewed for continued relevance;

Develop a range of communication materials on ICRISAT's values and disseminate;

In collaboration with HR colleagues, embed ICRISAT's values into all people management processes; including recruitment, onboarding, performance management, team communication, and learning;

Promote ICRISAT's Values Thank you Cards, as part of a broader recognition strategy;

Organize annual ICRISAT Values Day;
Create Workplace Wellness KPIs and a Workplace Wellness dashboard, reflecting in particular ICRISAT's transparent approach to Ethics and Safeguarding,
Monitor and evaluate the impact of the workplace wellness services in ICRISAT;

Report quarterly on workplace wellness activities to Management and contribute to the HR reports to the Governing Board
Ensure ICRISAT has a modern transparent Gender Equality Diversity and Inclusion (GEDI) Strategy in place, that includes a global Wellness Strategy,
Create and annually review a GEDI concept note to include current situation, best practices, opportunities for strengthening, potential approaches to recruitment targets and proposed action plans for achievement;

Create, launch and sustain a global GEDI Advisory Committee, to assist in consultation and support the implementation of improvement initiatives;

Conduct an annual critical review of the ICRISAT global workplace to establish it's "family-friendliness" and opportunities to strengthen work life balance, including: best practice on benefits, flexible work schedules, leaves (adoption, maternity/paternity, special leaves etc), policies to support new parents returning to work, child support, travel policies, social, sports and recreation, etc

Collaboratively develop a GEDI Strategic Framework and agreed annual action plan;

Create and launch a global GEDI dashboard;

Embed GEDI into management deliverables and ensure policy revisions, C&B enhancements and SOP updates are done in an engendered manner;

Develop and deliver a GEDI training program for managers, focusing particularly on unconscious bias;

Establish a women scientist forum to provide formal support to younger female staff in building networks, finding mentors and accessing advice;

Review and continuously strengthen ICRISAT's Spouse/Partner Employment policy, recognizing the challenge of dual career families;

Create and implement a GEDI calendar of events to include International Women's Day, to recognize and celebrate global diversity in all its forms;

Collaborate with HR colleagues to enhance ICRISAT's GEDI profile in labour market branding;

Set plans to conduct soft GEDI audit (in line with Athena Swan) by mid-2020
Create and maintain ICRISAT's intranet and internet pages on Workplace Wellness,
In consultation with SMC, IT and HR colleagues, develop appropriate content and regularly update;

Ensure the intranet contains a range of downloadable internal communication materials to drive messaging across multiple channels;

Ensure global access across all ICRISAT operating locations.
Collaborate with HR Program Partners and Learning and Development Officer to:
Ensure effective global on-boarding and orientation of new comers through a formal orientation program;

Introduce the global Buddy Program;

Manage activities related to dependent care and family liaison
Perform any other duties as assigned by HR Director
Recruitment Qualifications:
Master's degree or equivalent in Human Resources, Business Administration, Psychology, Organizational Development, Industrial Relations, Public Administration or other relevant qualification

Minimum of 10 years of progressively responsible experience in human resource management, with a focus on workplace relations, mediation and workforce wellness

Demonstrated experience in developing and implementing HR policies on wellness, mediation and grievance resolution

Experience in developing HR communication materials

Experience in driving change initiatives across a globally dispersed community

Expertise in Diversity and Inclusion would be an asset

Fluency in English is required

Knowledge of other working languages would be an asset
General:
This is a Scientific and Managerial Group (SMG) position initially for 3 years, and extendable depending on performance of the incumbent and the institute's continuing need for the position.
Applicants should apply on or before 20 July 2019; with a letter of motivation, latest curriculum vitae, and the names and contact information of three references that are knowledgeable about their professional qualifications and work experience. All applications will be acknowledged; however only short-listed candidates will be contacted.
For more information please check the Link
Latest Fellowships
Latest Grants
Latest News
© Renalysis Consultants Pvt Ltd