Back to the Job Listing
Post a Job announcement
Advertise with us
Online store
Subscribe our Weekly Newsletter
More Jobs
---------------------------------------------
Manager- Cancer Screening & Treatment Access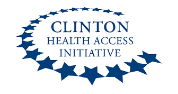 Organization: Clinton Health Access Initiative
Apply By: 10 May 2019
Location: New Delhi(Delhi)
About the organization:
The Clinton Health Access Initiative, Inc. (CHAI) is a global health organization committed to saving lives and reducing the burden of disease in low-and middle-income countries, while strengthening the capabilities of governments and the private sector in those countries to create and sustain high-quality health systems that can succeed without our assistance.
Job Description:
Project:
With over a million new cancer cases and ~700,000 cancer deaths, the Mortality Incidence Ratio (MIR) in India at 67% is far above many other countries (e.g. the US has an MIR of 38%); hundreds of thousands of lives could be saved if this gap is narrowed. CHAI is initiating a program to expand access to quality care by supporting solutions to improve affordability, availability and quality of treatment through market shaping and supply chain strengthening. CHAI will initially focus on supporting the states of Madhya Pradesh and Telangana.
Role:
The Manager will be responsible for driving the overall program strategy and operations and manage a diverse set of highly talented individuals. He/she will be highly-motivated and entrepreneurial with outstanding analytical skills, problem-solving ability and communication skills. The manager must be able to function independently, be comfortable working and coordinating the operations of cross functional teams, be flexible, and have a strong commitment to excellence.
Responsibilities:
Develop and oversee the strategic direction and implementation of the Cancer Access Program, ensuring consistent improvements in drug supply chain and community screening mechanisms

Build and maintain trust-based relationships with MoHFW, government stakeholders and key partners at a senior level

Engage with suppliers and stakeholder to explore opportunities for market-shaping to broaden access; craft and execute a comprehensive work-plan for the market shaping work stream in line with program objectives and commitments

Manage the various program work streams such as drug access, screening and early detection, health financing and knowledge management

Provide in-depth and high-quality technical assistance to National Cancer Grid and allied bodies

Provide strategic insight at technical working groups and/or other high level meetings/conferences as a senior level representative of CHAI

Build program by continually developing capacity and skills of staff, identifying human resources needs and leading recruitment of new team members

Undertake donor and grant management and manage the operations and finances of the program to meet deliverables within the appropriate timeframes

Work with leadership to further the scope of the program and identify news areas where CHAI can deliver value

Build team capacity on forecasting and quantification of chemotherapy drugs to enable pooled procurement, avoid stock-outs, reduce wastage and minimize costs

Lead supply chain assessment in partner hospitals including but not limited to tendering, procurement, payment and logistics

Other responsibilities as needed
Qualifications and Experience:
MBA or a Masters' Degree Economics or related fields

6-8 years of experience in a demanding results driven environment such as strategic consulting with relevant mid-management leadership experience

Exceptional strategic development skills, ability to identify and pursue high-impact strategies in complex, uncertain and evolving environments

Ability to lead small project teams on diverse set of access – related projects

Exceptional analytical (quantitative and qualitative) and skills with the ability to effectively communicate (orally and in written form) and to tailor communication to a variety of audiences

Entrepreneurial mind-set with ability to work independently, self-motivate, and propose and implement new initiatives

Demonstrated success in coordinating various stakeholders/interests (public sector engagement would be highly relevant) and developing strong relationships in order to drive a process successfully

Ability to absorb and synthesize a broad range of information, including technical information, and to prepare compelling presentations and reports

Ability to be effective in high-pressure situations, handle multiple tasks simultaneously, and set priorities

Strong experience in management consulting with highly reputed consulting firms

High level of proficiency in Microsoft Excel, PowerPoint and Word
Preferred Qualifications:
Significant government stakeholder management experience would be a strong positive

Development / Social sector consulting experience

In-depth understanding of procurement and supply chain processes in a health context

Expertise in data analytics for problem solving

Direct or step one reporting to C-suite
For more information please check the Link
Latest Fellowships
Latest Grants
Latest News
© Renalysis Consultants Pvt Ltd