Back to the Job Listing
Post a Job announcement
Advertise with us
Online store
Subscribe our Weekly Newsletter
More Jobs
---------------------------------------------
Manager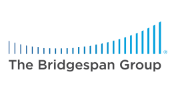 Organization: The Bridgespan Group
Apply By: 25 Sep 2019
Location: Mumbai(Maharashtra)
About the Organization:
The Bridgespan Group is a global non-profit organization that collaborates with mission-driven leaders, organizations, philanthropists, and investors to break cycles of poverty and dramatically improve the quality of life for those in need. They are passionate about helping to find solutions to ensure equal opportunity and core human and civil rights. To achieve these objectives, they concentrate our efforts on four broad fields: education; children, youth, and families; public health; and global development.
Position: Manager
Location: Mumbai
Job Code: 150
Job Description:
Bridgespan is currently seeking experienced strategy consulting Managers. Managers who join Bridgespan traditionally are in good standing with a leading strategy consulting firm and join Bridgespan because of a passion to make greater social impact and a desire to work full time in the nonprofit sector. The Manager role is viewed as a senior role within the firm, a true stepping stone to Partner where consultants have developed expertise in team and client management, while developing specific thought leadership in a practice area central to Bridgespan's mission. Managers oversee the formulation and implementation of strategic recommendations to improve the performance of Bridgespan's clients. Managers build and maintain client relationships, provide leadership and supervision to case team members and assume responsibility for the analytical process by which case teams create value.
Responsibilities:
Case Team Leadership
Identify and frame the most critical strategic and organizational issues facing Bridgespan's clients.

Develop and manage a team workplan to ensure the highest quality, data-driven analyses and client interactions, implementation-ready solutions.

Provide operational leadership to the case team to ensure on-time execution of key deliverables, balancing the fulfillment of team goals with the professional growth and satisfaction of individuals.

Effectively manage the formal and informal professional development of team members through skill planning, coaching, and performance feedback.
Client Relationship Management
Build and maintain strong, collaborative senior client relationships with respect to objectives, critical issues, work plan, implications, recommendations, potential risks/roadblocks, and implementation plan.

Facilitate client decision making using all modes of communication: formal and informal; written and verbal (1-on-1, small group, large group presentation).

Develop advisory relationships with clients, as well as other sector leaders, "above and beyond" the case work issues.
Firm Contribution
Lead and contribute to firm-building initiatives as a member of the Bridgespan management team (e.g., recruiting).

Identify and deliver knowledge insights from case experiences that will be broadly applicable to others in the sector.

Lead the professional development of junior staff members. Participate in consensus reviews for non-team members.

Serve in various ad-hoc leadership capacities (e.g., office retreat, alumni relations, and community service activities).

Contribute to the firm's knowledge strategy by developing and writing case studies, generating research projects from client work and serving as a subject matter resource to other case teams.
Qualifications:
Five years or more of consulting experience (post graduate school) with at least one year as Manager, Engagement Manager, or Principal with a leading for-profit strategy consulting firm IS REQUIRED. If your background does not match these criteria, please consider applying for Consultant position.

Graduate degree from a leading institution (MBA, MPP, PhD, and JD)

Significant experience in both process and project management

Proven ability to engage in strategic issues

Significant interest in the non-profit sector

Outstanding analytical and quantitative skills

Ability to use data to drive insights

Outstanding interpersonal skills; demonstrated ability to build senior level client relationships

Ability to effectively supervise/manage team members

Ability to meet deadlines, often within very tight timeframes
For more information please click the Link

Latest Fellowships
Latest Grants
Latest News
© Renalysis Consultants Pvt Ltd