Back to the Job Listing
Post a Job announcement
Advertise with us
Online store
Subscribe our Weekly Newsletter
More Jobs
---------------------------------------------
National Consultant for Advocacy & Communications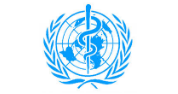 Organization: World Health Organization
Apply By: 30 Jul 2019
Location: New Delhi(Delhi)
Job Description
National Consultant for Advocacy & Communications
WHO-RNTCP Technical Support Network, New Delhi
1. Position Vacant: National Consultant for Drug Resistant Tuberculosis, WHO-RNTCP Technical Support Network, Central TB Division, New Delhi
2. Organization Background:
The World Health Organization (WHO) was established in 1948 as a specialized agency of the United Nations. The objective of WHO is the attainment by all peoples of the highest possible level of health. WHO's main function is to act as the directing and coordinating authority on international health work.
TheWHOCountryOfficeinIndia(WCO-India)provideswide-rangingpolicyinputsandtechnical assistancetotheMinistryofHealth&FamilyWelfare(MoHFW),intheareaofhealthandhealth systems, to support a range of health initiatives that include National Rural Health Mission, Universal Coverage, Polio Surveillance, TB Control, HIV/AIDS, Roll Back Malaria, Tobacco Free Initiative, Health Financing, Trade Agreements and Health, Non-communicable Diseases, Environment and Healthetc.
About Revised National Tuberculosis Control Program (RNTCP)
The Revised National Tuberculosis Control Programme (RNTCP), based on the Directly Observed Treatment, Short Course (DOTS) strategy, began as a pilot project in 1993 and was launched as a national programme in 1997. Rapid RNTCP expansion began in late 1998 and nation-wide coverage achieved in 2006.
The RNTCP receives technical support and advice from the World Health Organization, whose mandate revolves around six core functions:
Providing leadership on global health matters;

Shaping the health research agenda;

Setting norms and standards;

Articulating evidence-based policy options;

Providing technical support to countries, and;

Monitoring and assessing health trends.
RNTCP has initiated early and firm steps for the achievement of its declared objective of 'universal access to early quality diagnosis and quality TB care for all TB patients'. RNTCP is being implemented with decentralized services of TB diagnosis through 13,000+ designated microscopy centers and provision of free treatment across the nation through 400,000+ DOT centers.
WHO has been supporting RNTCP since its inception, working closely with the programme and partners, at both the national and state levels. WHO India provides policy inputs and technical assistance to Government of India's (GoI's), Ministry of Health & Family Welfare (MoHFW) for tuberculosis (TB) control activities. In the 20 years since its inception in 1999, the WHO-RNTCPTechnical Support Network (TSN) has sought to strengthen RNTCP activities through technical support in planning, capacity building, training, evidence generation, surveillance and monitoring and evaluation.
India now has a national strategic plan 2017-2025, with ambitious targets and innovative strategies in alignment with the WHO-End TB Strategy, for the elimination of TB in India.
Currently, the WHO-RNTCPTSN has 15 National Consultants, who provide support at Central TB Division (CTD), New Delhi and 65 Consultants working in the field to link state and district programme units with national and international program strategy and operational and technical guidelines. The TSN supports the center and states with strategic planning, monitoring and evaluation, capacity building, advocacy and operational research inputs.
With RNTCP seeking the more ambitious goal of ending TB by 2025, the TSN shall be expanded to 148 National and Field Consultants, to address additional technical assistance requirements.
For more information about RNTCP please visit https://tbcindia.gov.in/
3. Job Description/ Responsibilities:
Under the overall guidance of WHO Representative to India (WR-I) and technical guidance of NPO-TB, WHO-India, The National Consultant for Advocacy and Communications shall be providing technical assistance to CTD for implementing Advocacy, Communication and Social Mobilization (ACSM) strategy and communication activities of RNTCP across India.
S/he shall follow the framework of national policies and WHO technical guidelines and is expected to work in close collaboration with CTD and State Officials.
Key Roles and Responsibilities:
In consultation with Government and non-government partners, provide assistance in conducting a rapid informal assessment, to review the adequacy of current Advocacy Communication and Social Mobilisation (ACSM) strategy and communication activities of RNTCP. Based on the above, suggest draft revisions to ACSM strategy, as well as identify key areas for improved implementation;

Support the development of high-quality, core communication content in close collaboration with concerned RNTCP staff, Consultants and the ACSM Advisory Committee, with reference to guidelines of the STOP TBPartnership;

Provide technical support to RNTCP for the implementation of RNTCP ACSM strategy;

Support RNTCP in enhancing the quality of decentralised ACSM strategic planning, activities and materials, at the State and District levels, through capacity development activities and field supervision;

Provide support to CTD and MoHFW, for technical guidance and supervision of the Media Agency contracted by RNTCP, to undertake mass media campaigns;

Provide technical support to CTD and MoHFW,for the management and supervision of other contracts relating to communications research and materials development activities;

Provide technical support for developing and implementing a plan for greater integration of RNTCP's ACSM activities with National Health Mission (NHM), liaising with relevant Government Departments for the purpose;

Facilitate coordination of RNTCPs ACSM activities, with ongoing initiatives of other partners and stakeholders;

Provide technical support for applied communication research and processes for monitoring, documentation and evaluation of the effectiveness of RNTCP's ACSM activities. Also undertake frequent visits to states as a part of internal monitoring;

Assist CTD in raising awareness within RNTCP of international experiences in respect of advocacy and communication for Tuberculosis Control and best practices pertinent to the situation in India. Also provide technical assistance for the documentation and sharing of experiences within India and globally;

Provide monthly reports and an end-of-assignment report in the prescribed formats on activities, achievements, challenges and recommendations;

Perform other duties, as required in the interests of the programme.
4. Qualifications, Experience And Competencies:
Qualification And Experience:
Applicants must be Graduates with a Post Graduate Degree, or Post Graduate Diploma, in Mass Communication/ Journalism/ Humanities/ Science/ MBA/ Equivalent, from a recognized University;

Applicants must have a minimum of five years of experience in communications for development, with a strong orientation to Social and Behaviour Change Communication (SBCC), or Social Mobilization and of working with the community;

Experience of working with RNTCP or other large public health programmes and National/ International organisations, shall be an advantage;

Experience of working for large advocacy and communication campaigns for the development sector, particularly in public health, will be an advantage;

Experience of working with Media/ PR agencies, in developing mass media communications campaigns for the social sector, shall be preferred;

Strong knowledge of and demonstrated experience of working with the media landscape in India, including print, broadcast and digital and social media are required, along with a sound understanding of audiences.
Skills and Competencies:
Strong communication skills (both written and verbal in English and Hindi), good editing skills, and ability to tailor communication materials for different audiences;

Ability to influence and negotiate with individuals at all levels, both internally and externally;

Ability to work with a virtual team with strong training, mentoring and feedback skills;

Willingness to travel to programmatic areas, as required.
5. Compensation Offered:
Gross compensation payable to the candidate selected for this post, at the time of joining WHO-RNTCPTSN, is budgeted at Rs. 150,800/- per month. TDS shall be deducted at the applicable rate.
6. Location: Central TB Division, New Delhi
7. Nature Of Appointment/ Contract Duration:
The candidate selected shall be on the rolls of Strategic Alliance Management Services P Ltd. (SAMS), a respected HR Agency providing HR resources under third-party payrolling arrangements to WHO and other multilateral agencies, for the execution of government projects in India;

SAMS shall issue short-term, project-specific, employment contracts to selected candidates, for a maximum period of one year or less, coinciding with the period of the payrolling contract issued by the Client. Employment contracts may be renewed for specified periods thereafter, subject to satisfactory performance, requirement and project continuation;

The candidate appointed, as above, shall have no right to claim regular employment from SAMS, the Government, or WHO;

The candidate selected shall have no claim for regular appointment from SAMS, the Government or WHO, or continuation of her/his services, under any other project.
8. Reference: NCAC-WRTSN
9. Contact Information:
Team SAMS
Strategic Alliance Management Services P Ltd.
1/1B, Choudhary Hetram House, Bharat Nagar
New Friends Colony, New Delhi 110 025
Phone Nos.: 011- 2684 2162; 4165 3612
10. Last Date For Applications:
Eligible candidates interested in the position are requested to apply using the link http://wrtsnrecruitment.samshrm.com/ by or before July 22, 2019.
Please note that in case the candidate selected, comprises staff employed directly by the Govt./AB/ PSU, a No-Objection Certificate from the current employer, shall be required, at the time of appointment.
Age, qualification and experience, will be determined, as on the date of final interview.
Post Graduate Diplomas must be issued by a recognized institution on the conclusion of a full-time, two-year programme, to be eligible for consideration. Part-time, online, distance, short duration Post Graduate Diplomas, issued by a non-recognized institution, shall not be eligible for consideration.
WHO/ CTD reserves the right to increase or decrease the number of posts/ vacancies, or cancel the recruitment, or re-advertise posts/ vacancies, without assigning any reasons therefor. No correspondence shall be entertained, in this regard.
Canvassing and/or exerting pressure in any form for short listing, interview and selection, shall constitute grounds for disqualification and debarring from further consideration.
Latest Fellowships
Latest Grants
Latest News
© Renalysis Consultants Pvt Ltd