Back to the Job Listing
Post a Job announcement
Advertise with us
Online store
Subscribe our Weekly Newsletter
More Jobs
---------------------------------------------
On-call Videographers ( Individual Consultants)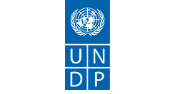 Organization: United Nations Development Programme
Apply By: 30 Apr 2019
Location: New Delhi(Delhi)
About the Organization:
The United Nations Development Programme is the United Nations' global development network. Headquartered in New York City, UNDP advocates for change and connects countries to knowledge, experience and resources to help people build a better life for themselves.
Job Description:
With the rise of digital platforms, it is more important today than ever before to communicate through videos. Videos are one of the most effective, immediate and powerful ways through which UNDP can convey how our work improves people's lives worldwide.
In this context, UNDP India is looking to contract multiple videographers based in different parts of the country to deliver powerful communication video materials that demonstrate the impact of UNDP projects and initiatives in a range of areas where we work. These include systems strengthening, inclusive growth, and energy and environment and others related to UNDP core principles. A key ask of the videographer will be to deliver crisp, strong videos/short films in different formats – mobile first and broadcast.
Under the Long-Term Agreement (LTA) videographers will be empanelled under the following category:
Individual videographers to shoot and edit short films documenting UNDP projects, key events and package them in an interesting manner. The nature of assignments will range between the following:

Document human interest stories reflecting the impact of UNDP's work in India. This may include trailers, short films and animated short films

Shoot and edit video interviews/video bytes of key officials during events or international days

Cover high-level visits of key UN officials and produce short, crisp wrap-up videos for social media

Livestream events on social media platforms- Facebook, Twitter, YouTube
Duration of the Contract:The assignment, under this Long-Term Agreement (On Call), is expected to have a duration of 3 years. The initial contract would be for one year (June 2019 – June 2020) with an option for renewal in subsequent years upon satisfactory performance evaluation.
Responsibilities:
General:
Understanding UNDP branding guidelines;

Complying with UNDP video guidelines, particularly for human interest stories;

Receive briefing from the Communications and Programme teams in UNDP;

Desk review of all documents and/or other material available - including previously produced films - where available;

Attend (or participate via conference call) in pre-production briefing on the issues being covered and participate in preparatory research and production planning;

Videographers will be required to interview people (beneficiaries, project managers, etc.) on their assignments and share the transcriptions in a word document;

All final materials, master film and raw footage, to be delivered in a hard drive;

Ensure consent forms are submitted when the subjects of the video are children or people living with or affected by HIV or violence;

Finalize the script in consultation with UNDP (script development can happen either before or after the field documentation, depending on the story). All scripts require approval from UNDP and/or its partners;

Edit a film into a high quality, engaging product including addition graphics where required and subtitling of sound bytes in English and Hindi required;

Videos may vary in duration – mobile first, social media requirements, and broadcast - as required,

As and when needed, add background music to the film;

Recording of high-quality voiceover with good quality professional voices in English and/or other languages;

Provide regular updates to UNDP regarding film development and major challenges, if any;

Submit a rough cut of the film. UNDP may ask for changes upon the submission of the first rough cut. The videographer must comply with the changes an resubmit for approval;

If requested, deliver shorter edits of the film;

Shoot, edit, package and produce excellent films that tell a story;

For event documentation, the videographer must ensure a multi-cam set up to record the event and capture video bytes of dignitaries who maybe speaking in the same venue;

Ability to edit video footage 'live' into video capsules and deliver quality end products during tight timelines;

If required, the videographer must be able to document the event and livestream the event sessions on social media – Facebook, Twitter and YouTube. The videographer must also possess the necessary skills and equipment required to do so;
Copyright:
All videos shot as part of the shoot to be submitted to UNDP;

A detailed report on all filming locations, including names and contact details of all individuals interviewed, and logged tapes to be handed over to UNDP;

All copyright over footage rests with UNDP. The videographer may not use, reproduce or otherwise disseminate or authorize others to use, reproduce or disseminate such works without prior consent from UNDP.
Competencies:
Ability to edit broadcast quality video and audio: HD 1920x1080 or better;

Have Final Cut Pro X and/or Adobe Premiere editing skills;

Have Apple Motion or Adobe After Effects skills;

Have knowledge of different video formats and video file conversions;

Have knowledge of converting of video files from multiple formats;

Have online video publishing and file transfer skills;

Have sound mixing and mastering skills

Excellent videography and communication skills;

Shoot, edit, package and produce excellent films that tell a story;

Knowledge of video specs across social media channels;

Ability to work with a multicultural environment and a multidisciplinary team;

Willingness to travel to project sites (within India), no matter how remote.

Demonstrates integrity and ethical standards;

Positive, constructive attitude to work;
Qualifications And Experience:
Education Qualifications: Degree in communications, arts, media or any relevant field is an asset

Minimum 5 years of experience (nationally and internationally) delivering on high profile projects

Contributes extensively to national and international media outlets (for eg: National Geographic; NDTV, AJ+, Reuters, Bloomberg, etc.)

Experience with live streaming events on social media platforms- Facebook, Twitter, YouTube

Excellent communications skills especially written

Preference to videographers with local language skills
Interested individual consultants must submit the following documents/information to demonstrate their qualifications. Please group them into one (1) single PDF document as the application only allows to upload maximum one document:
Letter of Confirmation of Interest and Availability using the template provided in Annex II.

Personal CV or P11, indicating all past experience from similar projects, as well as the contact details (email and telephone number) of the Candidate and at least three (3) professional references.

Non-Indian passport holders are required to provide proof of a valid work permit at the time of submitting the application. Please note, applicants holding business visas will not be considered

Technical proposal, including a) a brief description of why the individual considers him/herself as the most suitable for the assignment; b) Clear statement of the Regions s/he is applying for; c) Clear statement of the Region in India where s/he is based; d) Link to online portfolios (only mandatory for applications to Categories I and II).

Financial proposal, as stating Daily Fee in Indian Rupees inclusive of equipment rental charges, if any, required to complete the assignment. Please quote per day rate for shoot and editing, separately. Charges for voice over, animation, music, etc. shall be paid as per actuals. Cost towards travel shall also not to be included in the financial proposal at this stage.
For more information please check the Link
Latest Fellowships
Latest Grants
Latest News
© Renalysis Consultants Pvt Ltd