Back to the Job Listing
Post a Job announcement
Advertise with us
Online store
Subscribe our Weekly Newsletter
More Jobs
---------------------------------------------
Operations Officer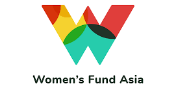 Organization: Women's Fund Asia
Apply By: 08 May 2019
Location: Lucknow(Uttar Pradesh)
About The Organization:
Women's Fund Asia (WFA) is a regional women's fund, committed to supporting women and trans 1 people led interventions to enhance and strengthen access to women's and trans people's human rights. The Fund started in 2004 as the South Asia Women's Fund (SAWF), operating in Bangladesh, India, Nepal, Pakistan, and Sri Lanka. In 2016 the organisation undertook an intense process of review and consultations, and on 8 March2018, it was relaunched as Women's Fund Asia.
Job Description:
Title: Operations Officer
Organisation: Women's Fund Asia
Section: Administration
Reporting to: Manager, Operations & Human Resources
Coordinates with: Manager, Administration and Events; All Staff
Location: Lucknow, India
Status: Full-time
Role:
WFA seeks to recruit an Administration Officer (AO) based in the Lucknow office to support the work of the Manager of Operations & Human Resources (OHR) and Manager of Administration & Events (AE); as well as provide direct logistic support for the Executive Director.
The AO will assist in managing the offices in Lucknow and Delhi, as well as provide logistic support in travel arrangements, including boarding and lodging for the WFA team. She/they will manage the appointment and travel calendar of the ED and work closely with the Manager OHR to ensure the ED is effectively supported in day-to-day administration of the organization..
Responsibilities:
The AO will be responsible for supporting travel, boarding and lodging, calendar management, and record management for the India offices, and support to both Managers on the logistic part of their portfolios. She/they will be supervised by the Manager OHR in day to day implementation.

In order to fulfil this role, she/they will undertake the following, amongst others:

Support in coordinating and organizing meetings, events, conferences, travel plans, etc. of all relevant persons, which includes booking reasonable hotels, travel arrangements (all kinds), and visa assistance.

Effective creation and management of the ED's calendar, particularly in finalising meeting appointments, both physical and virtual.

Keeping track of work plans and reporting deadlines for the ED to review, and ensuring the ED is alerted to same.

Support minutes and note taking in meetings undertaken by ED.

Update and maintain internal information systems.

Be the focal point to receive and send all incoming and outgoing information to/from the ED office, respectively.

Ensure maintenance of relevant records of the office, including office reports, soft and hard filing, library, etc; as well as maintaining the updated list of contacts,(grantee, partner, donor, networks, misc.) for ready referral and retrieval on request.

Undertake all other tasks as may be directed by the reporting authorities or the ED for the object and purposes of the organization
Qualifications and Experience:
Prefer 2 – 3 years of experience in office management

Minimum graduate degree, with excellent computer and internet skills

Excellent communication skills and strong command of English language

Ability to handle and management event and travel logistics

Ability to remain calm and focused in stressful contexts

Ability to work with diverse people and communities in an international, multicultural environment is a must
Interested candidates should send their CV and a letter of interest to info@wfasia.org with the subject line "Application for Operations Officer" by 8 May2019. Applications will be reviewed on a rolling basis and shortlisted candidates will be contacted by 31 May 2019.
For more information please check the Link
Latest Fellowships
Latest Grants
Latest News
© Renalysis Consultants Pvt Ltd