Back to the Job Listing
Post a Job announcement
Advertise with us
Online store
Subscribe our Weekly Newsletter
More Jobs
---------------------------------------------
Outreach Manager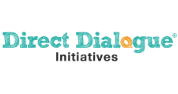 Organization: Direct Dialogue Initiatives
Apply By: 21 Jun 2019
Location: Bengaluru(Karnataka)
About the Organization
DDII provides fundraising, marketing and donor engagement services to non-profits and civil society organizations in India. We have a diverse workforce, spread across 7 different cities in India with a common goal of creating a better society.
The Role:
DDII is looking for a Outreach Manager who would formulate and execute strategies to lead the outreach operations across India. Outreach is a process where fundraising event and engagement takes place in venues where we get the opportunity to address segmented audience and convince them to come on board as financial donors. These venues can be a space in corporates, exhibitions, malls, Metro stations, Public Transport hubs etc., where we would require permission to work and raise funds. You will be managing the Outreach Program team for our client Greenpeace India, an International Environmental NGO.
This individual would need to be a people person, confident in building relationship on a Pan India basis with decision makers, by articulating the issue of climate change . The incumbent would need to closely work with the National Manager and the Director and other senior members of the Fundraising Department to design and implement a dynamic program that will identify, cultivate, and maximize relationships for the outreach program.
Scope of Activities:
Develop and maintain a process to establish relationship with the decision makers of outreach venues Set up a process to maintain record of activity, permissions, data on venues, FR results and outreach contacts.

Provide direction and leadership to the outreach teams across all the offices.

Follow developments in external business sectors and accordingly looking at opportunity for outreach growth

Ensure that there is clarity in communication with the venues so that it does not lead to co-branding.

Provide training to the team members on process and skills required for effective outreach.

Organize engagement activities like the campaign theme week in outreach venues to engage the supporters.

Work with Public Engagement team to leverage the outreach options to engage supporters

Work with Digital team to generate leads that can be used by both online and mobile unit.

Contribute towards annual fundraising plans of the organization.

Provide timely feedback to senior management team on the performance.
What To Bring
Passion and understanding on issues concerning the environment.

Experience in Sales, Marketing, Branding & Promotions and Key Accounts Management

Ability to understand nuances of communication with respect to corporate and how we position the organization.

Experience in handling team size of about 10 people in the age group of 21-35. Team management skills is preferable.

Ability to understand environmental campaigns and issues and translate them into Opportunities.

Fluent in written and spoken English and preferably knowledge of two Indian language

Computer literacy is essential as the role requires data generation and analysis
You Are
A Natural leader - You influence and persuade others to contribute to joint goals. You're flexible, fearless, and excited about your part in our growth.

An experienced project manager and team leader- You'll be a hands-on worker who can do the work and drive the team. Also focus on continuous improvement in productivity and efficiency. You will encourage outreach team to forge national outreach partnerships with large corporations

An Innovator- You conceptualize and establish new methods of outreach which could become sustainable over time.

A good people's person- You have the ability to develop, manage and build relationships internally and externally to achieve desired outcomes.

Very dynamic- The role is a leadership one and requires dynamism in the way the incumbent manages relationships with external contacts like senior managers and decision makers in the corporates.

CTC for this position: Rs. 10.5 lakhs per annum(negotiable) medical insurance and gratuity are not part of our CTC amount.
This position is based in Bangalore.
For more information please check the Link
Latest Fellowships
Latest Grants
Latest News
© Renalysis Consultants Pvt Ltd