Back to the Job Listing
Post a Job announcement
Advertise with us
Online store
Subscribe our Weekly Newsletter
More Jobs
---------------------------------------------
Program Associate (Power Sector)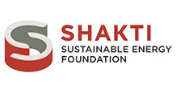 Organization: Shakti Sustainable Energy Foundation
Apply By: 30 Apr 2019
Location: New Delhi(Delhi)
Vacancy Notification
| | |
| --- | --- |
| Position | Program Associate (Power Sector) |
| Organisation | Shakti Sustainable Energy Foundation |
| Reports to | Program Manager (Power) |
| Terms of Employment | Regular / Full Time |
| Location | New Delhi, India |
| Closing Date of Applications | 30th April 2019 |
About Shakti Sustainable Energy Foundation
Shakti Sustainable Energy Foundation works to facilitate India's transition to a cleaner energy future by aiding the design and implementation of policies that promote clean power, energy efficiency, sustainable transport, climate policy and clean energy finance. Shakti is seen as a trusted partner of policy makers who rely on Shakti's input in developing key policies. Shakti is funded by global and Indian philanthropy with a strong interest in preventing climate change and mitigating harmful carbon emissions. Shakti has an eminent Board of Directors comprising Mr. Jamshyd N. Godrej, Mr. Nitin Desai, Ms. Meher Pudumjee, Ms. Naina Lal Kidwai, Mr. Suman Bery, Dr. Rajiv B. Lall and Mr. Krishan Dhawan. For more information, please visit our website http://www.shaktifoundation.in/
About the Job
With strong commitment, passion and drive to makea difference to one of our greatest global challenges, climate change, the Program Associate will support Shakti'sPower Sector Program, through research assistance, grant award processing, and establishing and maintaining smooth communication with key stakeholders. The key responsibilities of the position-holder, under overall guidance and supervision of the Program Lead will include, but not be limited to, as listed below.
Key Responsibilities
Project Development
Conduct research and contribute to development and implementation of sector strategy;

Conduct research and analysis around identified follow-on opportunities and those proposed by grantees, to establish their relevance;

Develop grant summary for potential grants for discussion in weekly program meetings;

Develop presentations for external interactions (e.g. Government bodies);

Coordinate with prospective partners, on grant proposal development from concept stage onwards;

Support in diversification of portfolio by identifying new potential partners;

Conduct research to track key sector developments, and interventions by other key stakeholders to identify potential project opportunities.
Grant Management
Facilitate a strong pre-award process by completing necessary due diligence activities;

Develop evaluation notes based on qualitative analysis of submitted proposals;

Interact and coordinate with partners to track grant progress;

Review grant deliverables, and offer comments and feedback;

Support Program Lead and Grants Coordinator to ensure adherence to reporting and payment schedules;

Ensure all technical, financial and supporting documents are in place;

Support Grants Coordinator to upload and manage all documents on online grant support system (FLUXX)
Communication
Draft Board Book related communications like Application Summaries, Memos,and other reports materials as may be required, in a timely manner;

Provide programmatic inputs to Communications for brochures, newsletter and website;

Support preparation of communication materials like thematic presentations, narratives and reports for external stakeholders (Industry partners, Donors etc);

Respond to program related queries from other functions within Shakti and external stakeholders;

Support Program Lead in completing fundraising efforts through background research and drafting concept notes / proposals.
Required Qualification, Experience and Competencies
Necessary
Post Graduate qualification in Engineering / Environment / Energy / Economics or any other related field from a reputed University / Institute;

2 – 4 years of experience, preferably in energy / environment sector;

Knowledge of energy issues, policies, regulations, and programs;

Ability to interact with a variety of stakeholders including government officials, private sector, civil society institutions and research institutions;

Excellent written and verbal communications, and presentation skills;

Teamwork and collaboration;

Drive, Commitment and Ownership;
Desirable
• Prior experience in either directly managing grants or working on projects as a grantee
• Prior experience in managing projects specific to the power distribution sector
Selected candidate will be expected to start at the earliest.
Salary and Benefits
Shakti Sustainable Energy Foundation offers an enabling work environment and a 5-day working week. In addition to competitive salary, Shakti offers a range of benefits including health insurance, personal accident insurance, gratuity, paid holidays, and ample opportunities for learning and development.
To Apply
Please send the following documents to hr@shaktifoundation.in
A Write up (not to exceed one A4 size page) setting out "Why and how the power distribution utilities can enhance adoption of clean energy in India".

CV
Kindly note:-
Applications received without write up will not be accepted;

Mention "Program Associate (Power Sector)" in the subject line of your e-mail;

Last date for receiving applications is 30th April 2019;

Only shortlisted candidates will be contacted.
Latest Fellowships
Latest Grants
Latest News
© Renalysis Consultants Pvt Ltd