Back to the Job Listing
Post a Job announcement
Advertise with us
Online store
Subscribe our Weekly Newsletter
More Jobs
---------------------------------------------
Program Associate- Literacy Field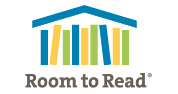 Organization: Room To Read
Apply By: 30 Apr 2019
Location: (Uttar Pradesh)
About The Organization:
Room to Read is a global organization transforming the lives of millions of children in low-income countries by focusing on literacy and gender equality in education. Founded in 2000 on the belief that World Change Starts with Educated Children, their innovative model focuses on deep, systemic transformation within schools in low-income countries during two time periods that are most critical in a child's schooling: early primary school for literacy acquisition and secondary school for girls' education.
Job Description:
Role:
The Literacy Program Associate (LPA) assist the planning and execution for all work related to implementing Room to Read's Literacy program (Libraries) at the field level and provides strategic, technical and management support. S/he will oversee the quality of implementation, coordination, development and reporting of the Literacy program (Library) for a set of schools. S/he would identify quality issues related to program design and management and discuss them with the supervisor and provide solutions at the field level. S/he would assist Program Officer with respect to teacher training and capacity building of field team. The LPA will report to the Program Officer/State Manager. The LPA will have Library Coaches reporting to him/her.
This position will involve frequent travel to field locations as well as regular interaction with education officials, school administrators, teachers and students. The location will be Rangareddy (Andhra Pradesh).S/he would serve as the main point of contact for the school and local government officials and coordinate the work of other RtR staff in his/her jurisdiction.
Responsibilities:
Program Understanding:
Have an strong understanding of Room to Read's Literacy program (Library) design and the ability to defend the program in various forums

S/he has good awareness of literacy programs (Library), their design and strategies operating in project region.

Have good awareness on quality of program implementation and adherence to program guidelines for the set of schools under his/her jurisdiction.
Technical assistance and advocacy:
Serve as a technical resource at the district/block level. Attend government meetings, discussions and committees on Library and use those forums to advocate for enabling policies and government orders in support of RtR literacy program (Library).

Participate in the district and block level discussions organized by government counterparts and advocate for RtR approach through developing good understanding of library, library management, development of story books and of various library intervention programs organized by government/other organisations.

Provide technical guidance to schools on establishing and use of Library.
Program coordination and monitoring:
Responsible for managing the implementation of the Literacy program (Library) for the set of schools under his/her jurisdiction, ensuring timely, efficient and well-coordinated implementation, adhering to the program and budget guidelines

Responsible for managing relationships with school, community and government counterparts in their jurisdiction and respond to issues that may arise in these relationships.

Analyze various data and information emanating from the field, develop programmatic co-relations and flag off issues for larger discussion. Guiding Library Coaches to analyze the data at school level and prepare school level plan with teachers.

Assist in selecting the program schools as per program guidelines

Ensure that all program schools receive books, materials and furniture at the appropriate time.

Assist Program Officer to ensure that all teacher training and capacity building activities are held as per plan and program guidelines, including the receipt of necessary approvals.

Track progress of implementation and expenditures through regular review meetings and field visits; flag off deviations and delays at the earliest.

Ensure that program schools are monitored as per guidelines and the field staff perform their job effectively

Ensure program data entry and compilation on monthly, quarterly and yearly basis, including GSD data. Maintain high level of data quality.

Manage a set of Library Coaches, including their performance evaluation, capacity building and coaching.
School visits:
Make regular visits to program schools, observe Library Management, library activities, speak to teachers and headmasters and supervise the functioning of the Library Coaches.

Identify design and quality issues, including problems being faced by Library Coaches. Discuss these issues with supervisor and based on that provide solutions at the field level.

Observe and Coach Library Coaches by using structured observation form during regular school support visit.
Training, workshop and meeting:
Provide technical oversight to the Library Coaches and support them in their coaching and communication with government teachers and schools. Identify gaps in their capabilities and plan for their capacity building in discussion with the IDTS unit

Act as the resource person with respect to teacher training and capacity building of field team. Assist in planning for all teacher trainings at the district/state level.

Participate in IDTS workshops on material development, training module development and training of trainers.

Assist PO in district level review meeting of field team, ensuring proper documentation of the meeting including follow actions.

Attend review meetings at the district and state/national level and provide reflective feedback on program implementation and design issues.

Participate in key government level meeting, trainings and development workshops.
Planning, Reporting and Documentation:
Assist PO in preparing regular (monthly, quarterly and yearly basis, including GSD data) qualitative reports and documenting case studies and best practices.

Assist PO in literacy program AWP&B, IC and development of program tracking system for timely and quality implementation of activities.

Participate in any other activities which may be required to be undertaken to fulfill the objectives of the organization.
Qualifications and Experience:
Required:
Bachelor Degree in education / social sciences or equivalent

Master Degree in education / social sciences or equivalent preferred

Minimum 3 to 5 years of relevant experience in the development sector

In-depth knowledge about language and reading practices and approaches
Preferred:
Strong written and oral communication skills

Good interpersonal skills and a team player

Proven track record of achieving results

Proven ability to work effectively with schools and communities

Ability to travel regularly to project sites in remote locations.
For more information please check the Link
Latest Fellowships
Latest Grants
Latest News
© Renalysis Consultants Pvt Ltd