Back to the Job Listing
Post a Job announcement
Advertise with us
Online store
Subscribe our Weekly Newsletter
More Jobs
---------------------------------------------
Program Coordinator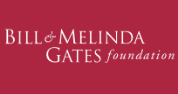 Organization: Bill and Melinda Gates Foundation
Apply By: 01 May 2019
Location: New Delhi(Delhi)
About The Organization:
Based in Seattle, the foundation is led by CEO Sue Desmond-Hellmann and co-chair William H. Gates Sr., under the direction of Bill and Melinda Gates and Warren Buffett. The Bill & Melinda Gates Foundation works to help all people lead healthy and productive lives. In developing countries, it focuses on improving people's health and giving them the chance to lift themselves out of hunger and extreme poverty.
Job Description:
Role:
The Program Coordinator (PC) is responsible for coordination, implementation and maintenance of a range of projects and activities in support of the life cycle of grants and contracts. This role may manage a portfolio of investments including grants, contracts, program related investments and other projects in support of programmatic strategic goals. The PC may provide budget oversight and planning, financial analysis, financial reporting, and/or portfolio and operations process management. This position will act as a primary support for grantee and vendor initiation, reporting and closure. Additionally, the PC will serve as liaison across multiple internal teams and be responsible special projects as requested.
Responsibilities:
Project Management (Investment Management): Coordinate the end-to-end investment making processes (e.g. managing key investment deadlines, tracking of invoicing and deliverables, receipt of required reports and monitoring expenditures, reviewing reports, including grant summaries and analysis) with internal stakeholders (Program Officers and Business Partners) and external stakeholders (grantees and vendors) within the internal systems

Financial Planning & Analysis: Manage data for all investments in multiple databases and SharePoint sites.

Provide detailed financial analysis and ensure data integrity to support strategy planning and management (SPM) team's and India Country Office's (ICO) financial decision making.

Work with Program Manager and Program Officers to keep all pertinent information accurate and upto-date for reporting and analysis.

Serves as point-person for Program Officers regarding budget targets and individual investment portfolio management.

Strategy support: Work on special team projects, strategic as well as operational, as needed, usually related to investment making or supporting the efficiency of India Country Office (ICO) processes.

Identify areas for process improvement and make recommendations. Support SPM team for strategy reviews, strategic planning, learning sessions, all staff interactions etc.
Qualifications and Experience:
Bachelor's degree with three to five years of experience.

Excellent organization skills and attention to detail, deadlines and policy compliance.

Excellent oral and written communication skills.

Proficient in MS Office Suite and SharePoint; advanced knowledge of Excel.

Knowledge of budgeting, financial analysis and synthesis.

Knowledge of applicable programmatic subject.

Ability to analyze data across multiple tools and databases.

Ability to work independently and as part of an integrated, diverse team and be comfortable in multiple, high varied settings, and tight deadlines with different work and learning styles.

Ability to manage multiple and competing demands and establish priorities.
For more information please check the Link
Latest Fellowships
Latest Grants
Latest News
© Renalysis Consultants Pvt Ltd