Back to the Job Listing
Post a Job announcement
Advertise with us
Online store
Subscribe our Weekly Newsletter
More Jobs
---------------------------------------------
Program Coordinator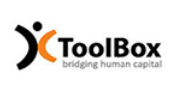 Organization: Toolbox India Foundation
Apply By: 28 Nov 2019
Location: Mumbai(Maharashtra)
Program Coordinator
About the Position
The Program Coordinator will be Fresh Undergraduate/Postgraduate with prior Internship experience in and related to the development sector.

He/she will be reporting to the CEO & MD.

Salary will be subject to experience and qualification.
Job Description
Identify and source NGOs that TBXI can partner with ; undertake preliminary exploration

for collaborations and set up meeting with the Trustees

Project pre assessment strategy questionnaires to be circulated and data collated and Presented to CEO and preparation of project scope notes and charter finalisation as per the ToolBox methodology.

Undertake all pre-work which includes setting up meeting with NGO trustees and CEO for project finalisation and undertake relevant field visits for data collection and collation.

Undertake special project activities such as Need Assessment, Piloting new Programs,

Baseline studies, Designing toolkits/ guidelines/ frameworks for project deliverables, Impact Measurement studies and Evaluations and other projects as deemed by the CEO.

Setting up initial meetings with volunteers to orient them about ToolBox and the projects.

Regular follow up meetings with the volunteer team and collecting all data requirements and making available to the volunteers and project facilitation and management.

Preparation of all project related literature – pre assessment, project cover notes, case studies, project tracker.

Project management including organising, circulating pre-reads and conducting meetings with the Project Advisors' strategic group.

Preparing updates for network partners and corporate partners.

Organising ToolBox signature events

Organising quarterly or half year meetings for ToolBox volunteers.

Relationship management: with volunteers and non-profit.

Business development

Ability to Understand and operate efficiently over Tech based platform.

Interaction with clients on a day to day Basis.
Communication
Provide all communication material for external communication – newsletters, annual report and social media content. (facebook , twitter , linked in )

Regular social media updates on the projects and volunteers

Preparation of all case studies for all projects undertaken and reports as required for Network partnerships and fundraising.
Office and General Administration
Support in day to day administration as deemed by the CEO.

Educational Qualification – BA/MA–Social Sciences, Development Studies,

Economics, Journalism, Mass Com., BBA, BMS

Required Skills: Communications – Written and Oral, Microsoft Office proficiency,

Coordination , Data Management, Research
Latest Fellowships
Latest Grants
Latest News
© Renalysis Consultants Pvt Ltd