Back to the Job Listing
Post a Job announcement
Advertise with us
Online store
Subscribe our Weekly Newsletter
More Jobs
---------------------------------------------
Program Manager - Prerna Technical Support Program (PTSP)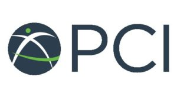 Organization: Project Concern International India (PCI India)
Apply By: 17 Jan 2020
Location: (Uttar Pradesh)
About the Organization:
Project Concern International (PCI) has been working since 1998 to improve a broad range of integrated health and development outcomes and now has a presence across 10 states. PCI mobilizes communities in a way that effectively leverages, strengthens and builds ownership in local community groups, resources, and structures, particularly those consisting of women and other marginalized populations. PCI has expertise in effectively integrating a gender perspective into its work and promoting women's economic, social and political empowerment. PCI has vast on-the-ground experience in transforming women's collectives
Position: Program Manager - Prerna Technical Support Program (PTSP)
No of Positions: 10
About The Project:
Prerna Technical Support Program (PTSP) is the community mobilization project with the support of the Bill and Melinda Gates Foundation (BMGF) and Uttar Pradesh State Rural Livelihood Mission (UPSRLM). The project is designed to strengthen UPSRLM in its core areas as well as in the emerging areas of Health and Nutrition (HN). The overall support entails- co-creation of a strategy with UPSRLM for system strengthening of UPSRLM in its core business areas and integration of HN; strengthening UPSRLM's internal system, structures, institutional mechanisms and concomitant processes, and strengthening and mobilizing the community institutions of UPSRLM in its core business areas; providing technical know-how to the UPSRLM for building HN strategy and designing strategic interventions on HN integration, building upon learning from successful models being implemented in Bihar and other states of India and elsewhere globally, and, providing systematic and catalytic support through cascade capacity building of staff and cadres, handholding, mentoring and quality assessment to ensure successful implementation of those interventions in a defined geography; and, generating dynamic field intelligence through strong measurement systems for providing deeper insight for decision making and program improvement, and creating and sharing a digital knowledge repository with UPSRLM for scale-up preparedness of the HN integrated model across the state.
Position Brief:
The Program Manager will be the part of Technical Assistance team of PTSP and will work in close coordination with mission management teams of UPSRLM based at district and block level. S/he will coordinate with District Mission Manager – Social Inclusion and Social Development (DMM-SISD) of assigned districts of UPSRLM on day to day basis under the close supervision of Senior Manager - PTSP. This position is to provide handholding, mentoring and capacity strengthening support to UPSRLM staff & cadre on HN integration within the livelihoods platform. S/he will support DMM – SISD in planning, implementation, quality assessment, data management and reporting of HN interventions, especially behavior change communication strategies among the community institutions of UPSRLM. The Program Manager will also provide support to DMM - SISD to manage regular coordination and effective liaison with other stakeholders and line departments.
Major Duties & Responsibilities:
Coordinate with DMM – SISD of UPSRLM to bring out HN as one of the key focus areas for the day-to-day business of UPSRLM staff and cadre

Support in capacity strengthening of field-based staff of UPSRLM working on HN vertical on behavior change and demand generation intervention related to HN.

Support & ensure the block-wise Gap analysis on HN theme at a regular interval for necessary improvement.

Provide support to the DMM-SISD in developing capacity strengthening plan of his/her respective district on HN based on the standing instruction of State Mission Management Unit (SMMU).

Participate in review meetings of Block Mission Management Units (BMMU) to share the findings and feedback related to HN integration.

Provide handholding support to the BMM-SISD of assigned districts/blocks in conducting the assessment of capacity strengthening activities of staff & cadre on HN.

Support DMMU and BMMU in planning and implementation of different types of community events or campaigns on HN to bring out behavior changes in the practices.

Support DMM-SISD to ensure the convergence with other stakeholder and line departments, agencies and individuals for the benefit of community associated with Mission.

Provide support to DMMU & BMMU in developing a mechanism of timely MIS entries

Generate monthly brief district HN reports including success stories on Behavior Changes, collective actions/Positive deviance

Provide analyzed data and reports on training, community events, and any other HN implementation strategies as per programmatic requirements

Identify & raise the district & block-wise gaps on training and integration of HN activities and sharing it with DMMU, SMMU and state level PTSP team

Represent PTSP in different state/district and block-level forums based on the requirement and needs of the project.

Any other assignments given by the supervisor/organization
Qualifications and Competencies:
Education: Master's degree/ Diploma in Rural Development/Social work/Sociology/Community Health or related field from a reputed university/ institute.
Work Experience:
Minimum 10 years' work experience in large scale capacity strengthening efforts particularly involving Government institutions and programs preferably in national or state rural livelihood missions.

Understanding of SRLM, NRLM, Health and Nutrition, quality assessment and support during large scale training programs.

Understanding of Government programs related to self-help groups, health, nutrition and sanitation.

Knowledge of issues related to Community Mobilization, Maternal and Neonatal Child Health and Nutrition (MNCH&N) and Sanitation.

Familiarity with National Health Mission (NHM), ICDS and National Rural Livelihood Mission (NRLM)

Good interpersonal and communication skills, including writing skills in English and Hindi required.
Personality attributes:
Strong sense of professional commitment, maturity and social accountability and individual's right to health.

Strong professional skills to undertake new ideas and innovations.

Ability to communicate effectively.

Willingness to travel within the state as per project needs.
Skills Attributes:
Possess excellent facilitating skill.

Consultative and collaborative approach; ability to work with diverse groups.

Proven ability to take initiative, problem-solving and work as part of a team.

Working Knowledge of computer M.S excels, M.S office and internet.
Location: Divisional Headquarters, Uttar Pradesh
Application Process:
All applicants to send their updated resumes along with the subject line: Program Manager- Prerna Technical Support Program (PTSP)

Share the application and cover note on pciindiahr@gmail.com by 17th January 2020, 5:00 p.m
Latest Fellowships
Latest Grants
Latest News
© Renalysis Consultants Pvt Ltd