Back to the Job Listing
Post a Job announcement
Advertise with us
Online store
Subscribe our Weekly Newsletter
More Jobs
---------------------------------------------
Programme Associate-Business Modelling Centre for Social and Environmental Innovation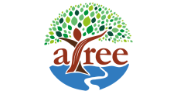 Organization: Ashoka Trust for Research in Ecology and the Environment (ATREE)
Apply By: 23 Oct 2019
Location: (Karnataka)
About the Organization:
Ashoka Trust for Research in Ecology and the Environment (ATREE) is a non-profit research organization based in India, which generates interdisciplinary knowledge to inform policy and practice in conservation and sustainable development. For over two decades, ATREE has worked on social and environmental issues at local to global levels, and is now recognized as one of the top 20 think-tanks on the environment, globally.
Position: Programme Associate: Business Modelling Centre for Social and Environmental Innovation
About CSEI:
ATREE's new Centre for Social and Environmental Innovation (CSEI), is designed to capitalize on the organisation's deep domain knowledge in ecology, environment and development, in order to innovate solutions that tackle socio-environmental problems at scale. The Centre's mission is to catalyse social innovation and foster collaboration by connecting consumers, social entrepreneurs and communities, and providing them with programming such as societal platforms, workshops, competitions and mentorship opportunities to accelerate their impact.
Job Description:
They are looking for a highly motivated associate, who can help build and manage business models to help realise the centre's goals of improving incomes and livelihoods, enhancing the natural resource base and inducing behaviour change. The job will require working with ATREE's partners across the value chain. The position will contribute to research in CSEI's focus areas on invasive management, food futures, and naturesaping in cities.
Responsibilities:
The job requires building and documenting scalable business models with market linkages through constant learning and inputs from the CSEI team.
The Business Modelling Associate will:
Design, develop and document business models

Carry out relevant analysis, interpret results and synthesize findings

Contribute inputs to develop outline of key issues and scope of work

Work with CSEI's partners in the social sector to review and redesign models, embrace iteration, and learn from failure
Requirements:
Post Graduate degree in an applicable field with 5+ years of professional experience with data science and business analytics.

Knowledge of and experience with analysing complex business requirements with the ability to integrate environmental, social and cultural considerations

Knowledge and experience in operations research and computer simulation is a strong plus.

Strong financial modelling and Excel skills

Demonstrated ability to organise work, manage time, determine priorities and meet deadlines

Commitment towards sustainability and social inclusion as values
For more information please check the Link
Latest Fellowships
Latest Grants
Latest News
© Renalysis Consultants Pvt Ltd