Back to the Job Listing
Post a Job announcement
Advertise with us
Online store
Subscribe our Weekly Newsletter
More Jobs
---------------------------------------------
Programme Officer( Livelihood & Natural Resource Management-Agriculture)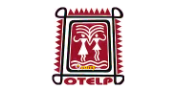 Organization: Odisha Tribal Empowerment & Livelihoods Programme Plus (OTELP PLUS)
Apply By: 22 Jan 2020
Location: Bhubaneswar(Odisha)
About the Organization:
Odisha Tribal Empowerment & Livelihoods Programme Plus (OTELP PLUS) purpose is to ensure that the livelihoods and food security of poor tribal households are sustainably improved through promoting a more efficient, equitable, self-managed and sustainable exploitation of the natural resources at their disposal and through off-farm/non-farm enterprise development.
Position: Programme Officer (Livelihood & Natural Resource Management-Agriculture)
Responsibilities:
Monitor the facilitation of the Village Development Committee (VDC) for their involvement in Annual Palli sabha planning event for MGNREGS and subsequent documentation of outcome.

Facilitate field based Integrated Natural Resource Management (INRM) training for the FNGOs & ITDA staff and based on the training, make further facilitation to prepare INRM based Village Development Livelihood Plan (VDLP) that combines Land & Water Resource Development with farming system development for implementation through convergence.

Facilitate up-scaling of the good practices under Agriculture and Horticulture Development in the programme areas of phase I & II through convergence.

Develop strategies to ensure timely availability of quality planting materials (seeds, seedlings, Horticulture saplings etc) as per people's demand.

Facilitate the officials of ITDAs and FNGOs for promotion of integrated farming system in the community tanks and farm ponds for economic development of tribals in programme areas of OTELP PLUS.

Ensure proper execution of WADI plantation programme along with the inter cropping systems and commercial vegetable cultivation in the raised beds after installation of drip irrigation by sample checking in the field and co-ordinate ITDAs and monitor the programme

Facilitate implementation of System of Rice Intensification (SRI), Millet Development and establishment of village level seed banks in the programme areas of OTELP PLUS. He will finalize the action plan on the above programme in consultation with FNGOs and ITDAs and supervise the activities constantly for their success.

Promote organic farming including vermi-composting, use of bio-fertilizer, pot manuring, green manuring, mulching, etc. Specifically, he will facilitate the ITDAs for establishment of Vermi compost units with all the WADI farmers and through women SHGs and monitor the implementation regularly.

Keep liaison with the officials of Agriculture (Agriculture, Horticulture & Soil Conservation directorates, Watershed mission, OSSC, OAIC, Seed certification agency) Panchayatiraj & Water Resource departments, OUAT including KVKs, ICAR institutes (CRRI, CTCRI, CHES, Directorate of Water etc.), ICRISAT for getting their support in various activities like solution of field level problems, development of strategy, capacity building, preparation of guidelines and project proposals etc.

Keep constant co-ordination with FNGOs officials for the gaps and its solutions.

Facilitate preparation of IEC materials in odia and pictorial form on key technical interventions under Agriculture development.

Any other tasks as may be assigned by the Programme Director time to time.
Qualification & Experience:
A graduate/post-graduate in Agriculture with minimum 5-6 years field experience in agriculture & allied sciences/rural livelihood enhancement project in tribal areas

Recently retired employee of Govt./ Govt. Public Sector Undertaking in the rank of a Deputy / Joint Director or above in Agriculture Department, having above qualification and with no serious health conditions, can also be engaged as per prevailing norms with age below 65 years.

Pending criminal/departmental proceedings in case of retired Govt. employee will be a bar to apply for the post. He/She should not have been punished/convicted in criminal/disciplinary proceedings.
Age limit: Maximum 45 years of age as on 01.12.2019.
Remuneration: Rs.50,000 consolidated per month.
Walk-in-interview: 22.01.2020
The prescribed application form along with the detail ToR can be downloaded from the website i.e. www.otelp.org
For more information please check the Link
Latest Fellowships
Latest Grants
Latest News
© Renalysis Consultants Pvt Ltd