Back to the Job Listing
Post a Job announcement
Advertise with us
Online store
Subscribe our Weekly Newsletter
More Jobs
---------------------------------------------
Programme Policy Officer (SBCC)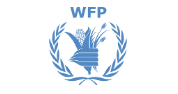 Organization: World Food Programme (WFP)
Apply By: 20 Oct 2019
Location: New Delhi(Delhi)
About the Organization:
The United Nations World Food Programme is the world's largest humanitarian agency fighting hunger worldwide. The mission of WFP is to help the world achieve Zero Hunger in our lifetimes. Every day, WFP works worldwide to ensure that no child goes to bed hungry and that the poorest and most vulnerable, particularly women and children, can access the nutritious food they need.
Organizational Context:
Although WFP has been operational in India since 1963 the nature of WFP support has evolved over the years, from providing food aid to vulnerable people, to a more catalytic role in reducing vulnerability and eliminating food insecurity and malnutrition through technical assistance to the Government. The overarching aim of the current CSP (2019-2023) is to facilitate India's progress in sustainably reducing malnutrition, particularly stunting and undernourishment, by 2023 while achieving other SDG 2 targets.
The "Poshan Abhiyan"-India's flagship programme to improve nutritional outcomes also recognizes lack of awareness on nutrition in the community as a gap and intends to convert nutrition awareness into a mass movement.
In view of the same under Strategic Outcome 2, WFP proposes to ensure that "People benefiting from safety nets receive targeted and gender-transformative social and behaviour change communication aimed at improving their consumption of nutritious foods and their feeding and health practices and promoting the equitable sharing of responsibilities among men and women."
To strategically push WFP's vision on enhancing nutritional awareness in the country, a dedicated expert on Social Behaviour Change Communication (SBCC) is needed.
Job Purpose:
The Programme Policy Officer (SBCC) under the overall guidance of the Head of the Nutrition Unit and as an integral part of the nutrition unit will be responsible for supporting and contributing towards WFP's SBCC efforts as per the corporate SBCC strategy.
Key Accountabilities:
The incumbent will be responsible for the following:
Develop SBCC strategy for CO India office in line with the corporate strategy;

Develop a SBCC action plan defining issues to be addressed, activities to be implemented, timeline and support needs for the duration of the CSP;

Undertake a desk review and prepare a report on existing SBCC strategies, media, materials and partners working on SBCC vis-a-vis nutrition interventions in the same space as WFP;

Prepare concept notes for funding and process reports on SBCC activities in WFP projects;

Plan, implement and monitor the SBCC activities in each project in close collaboration with the Nutrition team and WFP partners in the field-this includes assisting in undertaking formative assessment, development of material and training modules, determining the most appropriate media, tools, approaches and channels for outreach;

To provide technical and strategic support and advise to the Government counterparts at the National and State level related to SBCC (e.g. Poshan Abhiyan, development of IEC material for the Centre Sector scheme etc);

To support in the capacity strengthening of field level government officers on SBCC;

To identify and develop new partnerships at technical and strategic levels, strengthen and maintain existing partnerships on SBCC with different stakeholders, including civil society, research institutions, private sector and development partners;

Perform other duties as requested.
Standard Minimum Qualifications:
Education: Master's degree in social and behavioral sciences, public health communications or nutrition, anthropology or a related field.
Experience:
Five years of professional experience implementing or advising social and behavioural change interventions related to health and nutrition;

Experience in writing creative briefs; media planning; dealing with audio/video/print production; digital innovations;

Experience in designing and leading research for Social behaviour change – For exe. Formative research, developing monitoring and evaluation framework;

Experience designing, developing and implementing large-scale SBCC programs in public health nutrition;

Work experience with the UN or INGO would be an asset.
Languages: Fluency in spoken and written English and Hindi; ability to speak in other Indian languages is a plus.
Knowledge and Skills:
Excellent interpersonal skills required, including strong professionally communication ability;

Advocacy and networking skills with a broad range of stakeholders including government, private sector, civil society, academia, NGO and international cooperation

Knowledge of research methods with familiarity in quantitative and qualitative methods;

Advanced computer skills with proficiency in Windows, Microsoft office;

Knowledge of UN system would be an asset;

Knowledge of WFP programmes is an advantage;

Ability to work collaboratively with a diverse team of nutrition and food security experts across fourteen countries;

Tact and diplomacy.
Mode of Engagement: The salary for this position is Minimum INR. 14,69,279/- per annum depending upon the last drawn remuneration of the candidate, plus medical benefits as per WFP's plan.
Duration of Employment: 1 Year (Renewable, depending on availability of funds)
Starting date of assignment: 1 December 2019
Reporting to: Head of the Nutrition Unit
Location: New Delhi, India
Vacancy closing date: 20-October-19
Applications for the positions are to be submitted online on the E-recruitment links as mentioned below: https://www1.wfp.org/careers/job-openings
Note:
Candidates are requested to create an account in the system before applying. Candidate's curriculum and applications will be registered and allows them to update their profile and apply for a job through wfp careers website.
For more information please check the Link
Latest Fellowships
Latest Grants
Latest News
© Renalysis Consultants Pvt Ltd