Back to the Job Listing
Post a Job announcement
Advertise with us
Online store
Subscribe our Weekly Newsletter
More Jobs
---------------------------------------------
Regional Director, Forest-PLUS: Forest for Water and Prosperity (Forest-PLUS 2.0)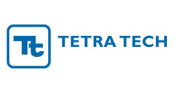 Organization: Tetra Tech
Apply By: 20 May 2019
Location: (Jammu and Kashmir)
Regional Director, Forest-PLUS: forest for water andprosperity (Forest-PLUS 2.0)
Tetra Tech International Development Services (http://www.tetratech.com/intdev) headquartered in Arlington, VA is currently accepting applications from Regional Director candidates for the Forest-PLUS: forest for water and prosperity (Forest-PLUS 2.0) program, which is being implemented in the states of Bihar, Kerala and Telangana.Forest-PLUS 2.0 is a USAID program implemented by Tetra Tech in India with the goal to improve management of targeted forest landscapes in India for enhanced ecosystem services and increased inclusive economic opportunities.
Position Description/Summary:
The role of the Regional Director is to provide operational leadership for state-based activities and to link the Forest-PLUS 2.0 team and the State Forest Department, program partners and the different stakeholder groups in the landscapeHoshaH. The incumbent will be responsible for coordination of various activities of the Forest-PLUS 2.0 Program undertaken at the state and landscape level.
The positions, one Regional Director in each state,will be based in Bihar, Kerala and Telangana.
Key Responsibilities
Liaise and work closely with the Forest Department at the state and division levels for effective implementation of the Program activities in the target landscape

Contribute to the development of state/landscape strategies and develop state level work plan

Build rapport and coordinate with key stakeholder groups such as local communities, NGOs and various government departments/ agencies for effective implementation of the Program activities at the landscape level

Assist in implementation ofbaseline surveys, studies and assessments related to ecosystem management as required under different components of the program

Identify and develop potential village-basedorganizations/ persons for active engagement with the Program

Assist in landscape management planning and revision of Forest Department Working Plans with a focus on ecosystem services

Provide support in development of natural resource-based value chains and promote community-based enterprises

Coordinate with forest training institute and other govt agencies to organize and facilitate training programs for staff especially women from State Forest Departments and other govt departments, community members and other stakeholder groups

Facilitate meetings and workshops at the state and landscape level

Provide field-level coordination of pilots designed under the Program

Translate key documents collected from the landscape as well Program-generated documents between English and selected regional language[s]

Support the development and dissemination of communication materials developed under the Program (after translation where appropriate) to target audience groups within the landscape

Attend various Program-related meetings and providing inputs into different reports and communications materials, as required.

Identify and develop success stories under the Program as 'case studies' for wider dissemination

Provide logistical support to other Program team members and partners during field visits to the landscape
Qualifications
Graduate or Post-graduate degree in Natural Resource Management or Forestryrequired.

At least five years of progressively-responsible work experience for holders of Master's degree and seven years for holders of Bachelor's degree, out of which at least three years should be at a field location (district or lower administrative unit)

Good understanding of the local forestry/ NRM issues and rural socio-economic contextrequired.

Self-driven with ability to organize work with minimal day-to-day supervision

Good interpersonal skills and ability to work effectively in multi-disciplinary teams required.

Good communication skills and ability to connect with diverse audience

Ability to meet deadlines, anticipate tasks and plan well in advance to handle multiple tasks simultaneously

Must be willing to travel across the state and other places as required

Responsive, follows up on commitments and is diligent

Proficiency in English and the local language of the state (Hindi/Telugu/Malayalam)required

Computer literacy and excellent knowledge of Windows OS and Microsoft Office as well as ability to effectively collect information through the Internetrequired.

Basic photography skills and ability to use a digital camera
To be considered applicants must submit the following as part of the on-line application:
* Cover Letter explaining suitability for the position
* CV/Resume in reverse chronological format with at least three professional references
Please submit your application to recruitment@forestplus.orglatest by 20 May 2019. Please mention the state, which you are applying for, in the subject line along with the position e.g. Application for Regional Director, Kerala.
Applications that do not meet the minimum requirements listed above will not be considered. Please ensure that all necessary documents are uploaded, as incomplete applications and/or corrupt files may delay processing of your application or remove you from consideration. No phone calls will be accepted.
Tetra Tech is a leading provider of consulting, engineering, and technical services worldwide. Our reputation rests on the technical expertise and dedication of our employees—17,000 people working together across disciplines and time zones to provide smart, sustainable solutions for challenging projects. We are proud to be home to leading technical experts in water, environment, infrastructure, resource management, energy, and international development. Tetra Tech combines the resources of a global, multibillion-dollar company with local, client-focused delivery in 400 locations around the world. We offer competitive compensation and benefits and are searching for innovative people to join our teams. We are an equal opportunity employer: EOEA/M/F/Vets/Disability.
Latest Fellowships
Latest Grants
Latest News
© Renalysis Consultants Pvt Ltd