Back to the Job Listing
Post a Job announcement
Advertise with us
Online store
Subscribe our Weekly Newsletter
More Jobs
---------------------------------------------
Research Associate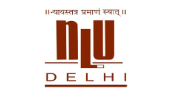 Organization: National Law University Delhi
Apply By: 30 Mar 2019
Location: New Delhi(Delhi)
About the Organization
National Law University, Delhi established in 2008 by Act No.1 of 2008 of National Capital Territory of Delhi, Govt of Delhi, is one of the premier law universities established in India. The Centre for Transparency and Accountability in Governance (CTAG), National Law University Delhi has been constituted to uphold the commitment of the rule of law and good governance. The Centre emphases on sensitizing people on transparency and accountability in governance; empowering people such as students, lawyers, & public officials to contribute effectively to ensure transparency and accountability in governance; and creating and promoting quality research in the area of transparency and accountability in governance. The Centre also provides, for free of cost consultative services, training, sensitization and promotion on RTI, Labour and Industrial Laws and other governance related issues. The Centre also has organised national and International Conferences on good governance and corruption issues.
Research Associate: One Post
Qualification: PG in social sciences including Law with 55% Marks
Preferential qualification:
Preference would be given to a candidate, who have put up for more than one year experience in collecting empirical data on access to justice issues, independently. Further, applicant must have a rich experience of research publication of journals/books/research reports/etc. Applicant should ordinarily be below the age of 40 years at the time of appointment.
Job Description:
Empirical research on Under-trials in Selective Prisons in Four States in India, publication and other research assignments for the Centre
Honorarium: Rs. 40,000 (Consolidated) salary per month
Working Hours: 09am--5pm (Monday to Saturday) Full time employment
Tenure of the post: ONE year
Termination of the employment:
Premature termination of the candidate, by serving a 'two week' notice, may be done in case of professional incompetency, misconducts, and failure to carry out the instructions of the Centre.
The eligible candidate who fulfils the said criteria, should email CV to: Director, Centre for Transparency and Accountability in Governance, Room No 209, Academic Block, National Law University, Delhi Sector 14 Dwarka, New Delhi-110078, Email ID: ctag@nludelhi.ac.in
For more information please check the Link
© Renalysis Consultants Pvt Ltd