Back to the Job Listing
Post a Job announcement
Advertise with us
Online store
Subscribe our Weekly Newsletter
More Jobs
---------------------------------------------
Senior Communications Designer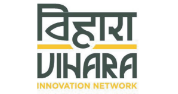 Organization: Vihara Innovation Network
Apply By: 01 May 2019
Location: New Delhi(Delhi)
Job Description: Senior Communications Designer
Vihara is a user centered driven social impact enterprise. Our work involves working on some of the most pressing challenges in Public Health such as Immunization, Quality of care, Maternal & Child health. Vihara works along the complete cycle of innovation - from using ethnographic research to gather behavioural insights, designing innovative solutions to address complex systemic challenges, to working with relevant partners to create implementation pathways for ideas to become real and aid uptake of innovations.
Vihara's has a strong theory of impact oriented towards improving quality of care in public health, especially in the fields of maternal health, Child health & Immunization. We are an extremely agile organization, with roles and functions that cut across disciplines, and are looking for people who are comfortable handling multiple responsibilities, have a managerial bent of mind, and most importantly who are as dedicated as us in achieving meaningful social impact.
Vihara is seeking a Senior Communications Designer who is exceptional at understanding complex issues and articulating them effectively and is equipped to generate methods and processes for solving communication problems using design thinking, analytical and problem-solving capabilities. We are looking for a designer who is capable of building information architectures, envisioning and implementing an overarching content strategy and flow, with a coherent communication style to program deliverables.
You should have expertise in understanding visual semantics, the psychology and cognition of visual design, information design, editorial design, typography, and a strong interest in design research, storytelling.
High level of skills in Adobe Creative Suite (Photoshop, InDesign, Illustrator) and presentation softwares and a nuanced understanding of relevant graphic design disciplines: print, web, information, UI/UX, and packaging. Skills in video/filmmaking, exhibition design, animation, photography, etc. are good to have.
About The Project
Vihara is commencing a year long human centered innovation implementation program called 'Make Home a Safe Space', funded by a well-known international donor, to prototype, trial and propose a practical model of intervention to enable healthy behaviours around home based child-care, in particular around safety and hygiene of food and water consumed by children. For this program, we aim to specifically prevent behaviours around the consumption of contaminated food and faecal or chemically contaminated water that are the prime perpetrators of repeated cycles of diarrhoea and other waterborne diseases, impairing absorption of nutrients and exacerbating malnutrition and hidden hunger. The project will use and participatory approach to field prototyping by convening a group of experts and partners in the space of nutrition, water and sanitation, on ground implementer, and beneficiary families. This program aims to reduce malnutrition, stunting, repeated re-infection and hidden hunger.
Designation: Communications Designer
Location: Delhi
Experience: 2-4 years
Educational Qualifications:
Bachelors or Master's Degree in Visual Communication / Communications Design / Media Arts / Media and Communication
Required Skills & Experience
Excellent storytelling and narrative building ability, with prior experience in strategic communications for large scale service design / design research projects

Excellent written and verbal communication in order to accurately and creatively communicate the team's work, with prior experience in copywriting and creative writing for a range of audiences

Excellent analytical and editorial skills and the ability to synthesise and draw connections across a breadth of information in captivating ways

Strong visual design sensibility, with experience in art direction and visual storytelling through a range of mixed media, including but not limited to photography, videography, animation, illustration, storyboarding etc.

Creative leadership skills in order work independently as well as collaboratively with a multi-disciplinary team.

Innovative problem solving skills demonstrated in day to day management, and the ability to handle crisis situations appropriately

Effective planning and time management skills for effective task management
Key Job Responsibilities
Envision and implement the overarching content strategy and communication style for the program, in close coordination with the project team, client and relevant project partners

'Connect the dots' by creating high level project communication materials that illustrate a clear program narrative and strategy, at various stages of the program

Provide strategic direction to all project content through envisioning structures, templates, communication style, and visual language

Work closely with relevant team members, and design partners on creatively packaging insights and field learning's into inspiring and visually rich innovation narratives.

Support the project manager and team with client reporting

Regularly aggregate and disseminate crucial project knowledge through lab notes, high films, videos, info-graphics, posters, and other knowledge artefacts, using various media

Document project processes, and capture pivotal design decisions and turning points through the program

Curate and manage the program's online presence including its website, blog, and other social media platforms

Coordinate seamlessly with the program team, design advisors, graphic designers, external vendors for developing, editing, rendering and publishing communication material

Maintain a robust archive of all project communication materials complete with introductory blurbs, out-briefs, project documentation, imagery
Advantages
Good knowledge of the design process with prior experience with design research

Experience with creative branding and designing communication campaigns

Experience with working for development oriented organizations or clients
Interested candidates can email their resume, writing samples, and / orportfolios to HR Manager at vihara@vihara.asia
Latest Fellowships
Latest Grants
Latest News
© Renalysis Consultants Pvt Ltd