Back to the Job Listing
Post a Job announcement
Advertise with us
Online store
Subscribe our Weekly Newsletter
More Jobs
---------------------------------------------
Senior Manager – Corporate & Philanthropic Partnership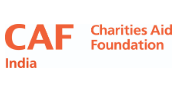 Organization: Charities Aid Foundation (CAF) India
Apply By: 14 Jun 2019
Location: New Delhi(Delhi)
Designation

Senior Manager – Corporate &PhilanthropicPartnership

Location

New Delhi

Reporting To

Director Marketing & Communications

Background of CAF

Charities Aid Foundation (CAF) India is a leading international not-for-profit organization, which works to make giving more effective and charities more successful. It is part of an international network with offices in nine countries, including Australia, Brazil, Canada, India, Russia, South Africa and the United States of America and distributes funds to over 90 countries around the world. In India it is a registered charitable trust set up in 1998 to provide strategic and management support to corporates, individuals and NGOs with an aim to ensure greater impact of their philanthropic and CSR investments.

For further details about CAF India, please visit http://www.cafindia.org

Job Summary/Main Purpose of Job

i. To further grow CAF's business development work, taking the existing fundraising model to scale

ii. To focus on strategic business planning with an aim to bring new corporate donors and build business development and generate increased revenue and growth in fundraising.

iii. To represent CAF externally and increase reputation in the market as a center of excellence for donors and NGO sector partnership.

Key Responsibilities

STRATEGY

Assist in developing and implementing a strategy and scalable business development model for financial growth within CAF India;

Assist in developing a business development framework around the CAF India key giving products for corporate and individual donors;

Assist in innovating, developing and supporting new fundraising products to broad-based CAF streams of fundraising;

Assist in developing and supporting innovative partnerships under various corporate CSR initiatives;

Provide advisory inputs to corporate and NGO clients.

MANAGEMENT

Research and identify potential donors (corporate, individuals, HNIs, Foundations, PSUs etc.) and communicate with donors for increased 'giving' through the organization;

Design and implement individual fundraising plan, quarterly action plans, achieve individual targets, and develop relationships with companies/ other donors;

Develop new corporate client relationships in the area of Advisory;

Write proposals and presentations to pitch for business development;

Lead client meetings and provide follow up support;

Develop contact and network in the different types/range of companies, including Small and Medium size enterprises;

Provide guidance to companies on developing CSR policies, partnerships with CSOs and training to companies on development sector issues;

Responsible for day-to-day administration of fundraising target including tracking and updating target vs achievement, keeping records up-to-date;

Work closely with other units of CAF, particularly the programs, marketing & communications, Finance, regional representatives/offices, and CAF's global alliance to ensure CAF fundraising is represented and positioned appropriately;

Conceptualize fundraising campaigns. Also, prepare fundraising marketing material and content with the Communications team;

Maintain a database of all donors, including, potential corporate donors.

THOUGHT LEADERSHIP & EXTERNAL REPRESENTATION

Proactively seek out opportunities to represent CAF externally in India on issues relating to strategic and effective giving, philanthropy, corporate community investment and social investment and social impact;

Represent CAF India at various national and international forums in the fundraising and corporate philanthropy space;

Help grow and strengthen CAF's brand and reputation as a provider of strategic advice and thought leadership, demonstrating how we add value to our corporate clients;

4. Perform any other duties as assigned by the supervisor.

Qualification & Experience

MBA and/ or Post Graduate with Diploma/ Degree in Business Management (PGDBM), Sales and Marketing, Finance, Communication or other relevant discipline.

Minimum 8 years of experience in delivering a range of corporate fundraising products and working with CSR teams, in an agency or business setting.

Proven track record in developing, delivering, managing CSR projects.

Strong understanding of the Companies Act 2013 and related socio-legal and policy environment, governing CSR in India.

Experience of strategic planning and business modelling, ideally in a cross-sectoral, multi-disciplinary field.

Skills & Competencies

Strong proposal writing skills and experience of working with target driven business models (financial and/or impact), with excellent skills in power point presentation development.

Strong influencing and negotiating skills.

Understanding of the role of philanthropic capital (either private or corporate), in achieving social impact and change.

Proven understanding of Corporate CSR andphilanthropy.

Excellent communication skills, including the gravitas to represent CAF at the highest levels within companies and governments and to speak publicly and confidently about philanthropy to corporates and at events.

Strong attention to detail and ability to deliver high-quality written outputs.

Flexibility to travel and to attend meetings outside of normal working hours.
To Apply:
Eligible candidates interested in this position are requested to apply to cafindiahr@gmail.com with an updated resume, giving details of three references, current cost to organization and expected compensation along with the notice period.
Latest Fellowships
Latest Grants
Latest News
© Renalysis Consultants Pvt Ltd