Back to the Job Listing
Post a Job announcement
Advertise with us
Online store
Subscribe our Weekly Newsletter
More Jobs
---------------------------------------------
Senior Manager - State Government Relations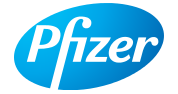 Organization: Pfizer
Apply By: 31 May 2019
Location: Delhi(Delhi) Mumbai(Maharashtra)
About the organization:
Pfizer Inc. is an American multinational pharmaceutical corporation headquartered in New York City, with its research headquarters in Groton, Connecticut. It is one of the world's largest pharmaceutical companies. The company develops and produces medicines and vaccines for a wide range of medical disciplines, including immunology, oncology, cardiology, endocrinology, and neurology
Job Description:
Role:
This position will be responsible for strengthening Pfizer's engagement with State Government stakeholders relevant to the company's priorities, in line with company policies. The role will play a key part in creating and maintaining a positive and supportive environment for Pfizer operations in key priority states. This will also include leveraging Pfizer's strong presence in these states to enhance company reputation, develop collaboration opportunities and advocate towards relevant state policies. The role will be Pfizer's primary point of contact with all State Government stakeholders, representing the company through all such engagements. It will work with the Pfizer India Corporate Affairs lead to plan and implement the state level corporate affairs strategies.
Responsibilities:
In order of importance, indicate the primary responsibilities critical to the performance of the role. It is recommended not to list actual tasks but focus on 5-8 essential responsibilities that highlight accountability and level of judgment required.
Engaging with stakeholders:
Build engagement and relationships, within the Pfizer framework, with key stakeholders in State Governments – including state political stakeholders and officers relevant to Pfizer's areas of interest

Facilitate supportive business environment through policy advocacy in identified states

Play a key role in state-level issues resolution

Maintain high frequency and effective engagement and relationships with key state government offices, such as the Ministries of Health, Finance and CM's office.
Identifying opportunities:
Identify and pursue partnership, collaboration and CSR for Pfizer with state governments and agencies with a goal to build reputation and future partnerships.

Be the key Pfizer contact for advancing such opportunities
Building reputation:
Identify and pursue opportunities to showcase Pfizer's presence and commitment Support and grow presence and participation in trade associations and coalitions.

Explore and advance opportunities to position the company as a partner to key national priorities and initiatives.
Support and engage Pfizer management in government relations strategy.
Work with senior leadership across functions and entities, in a One Pfizer framework

Support engagement of senior leaders with key State Government stakeholders

Advise on state specific strategies

Monitor, analyze and regularly communicate policy and legislative changes on issues affecting Pfizer's business and customers.
Others:
Public Relations support to Pfizer India External Comms teams, Collaboration with in-country Government Relations colleagues, Community I Environment Relationships/Activities, CSR support, Crisis Management support, Networking Industry organizations/platforms
Qualifications and Experience:
Post-graduation in Public Administration /Mass Communication/Law Degree /MBA from reputed institution/university

10 to 15 years of experience in Government Relations/Corporate Affairs/Public Affairs, preferably from Manufacturing Industry , Experience from Pharmaceutical will be further preferred

Understanding of government organization structure/system –Centre as well as state

Experience in working on various CSR Initiatives, driven by company on its own or in collaboration with NGOs and Government Authorities.
For more information please check the Link
Apply to ISDMs 1 Year Management Programme for Social Sector | Upto 100% Scholarship available. Apply now
Latest Fellowships
Latest Grants
Latest News
© Renalysis Consultants Pvt Ltd