Back to the Job Listing
Post a Job announcement
Advertise with us
Online store
Subscribe our Weekly Newsletter
More Jobs
---------------------------------------------
Sr. Design Researcher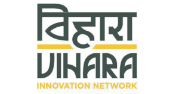 Organization: Vihara Innovation Network
Apply By: 15 May 2019
Location: New Delhi(Delhi)
Job Description: Sr. Design Researcher
Vihara is a user centered driven social impact enterprise. Our work involves working on some of the most pressing challenges in Public Health such as Immunization, Quality of care, Maternal & Child health. Vihara works along the complete cycle of innovation - from using ethnographic research to gather behavioural insights, designing innovative solutions to address complex systemic challenges, to working with relevant partners to create implementation pathways for ideas to become real and aid uptake of innovations.
Vihara has a strong theory of impact oriented towards improving quality of care in public health, especially in the fields of maternal health, Child health & Immunization. We are an extremely agile organization, with roles and functions that cut across disciplines, and are looking for people who are comfortable handling multiple responsibilities, have a managerial bent of mind, and most importantly who are as dedicated as us in achieving meaningful social impact.
About the project:
We are currently working on a research and design initiative that will take place in India and Kenya in 2019. The project is being funded by the Bill and Melinda Gates Foundation (BMGF), and is dedicated to deepen understanding around the experience of families who are socially and environmentally vulnerable in ways that put their health at risk, particularly the health of women of childbearing age and their children under the age of 5 years. This project is the continuation of a two-year ethnographic and human-centered design-led research study with Vihara Innovation Network and Care India, which previously took place in Bihar and Uttar Pradesh in India, and was also funded by the BMGF. This initial research resulted in an insights framework that organizes a set of 5 social risk factors – material and time poverty, approaches to seeking care and decision making, as well as family roles and structure – whose presence, absence and modality gives rise to 5 distinct family typologies. We are in the process of expanding upon this substantive foundation, and aim to develop a Model of Social & Environmental Vulnerability that can be applied for scaled use across a variety of programs and contexts to inform health service design such that families are more effectively connected with appropriate care earlier and in more targeted and focused manner.
Location: Delhi
Experience: 3-6 years
Date of Joining: Immediately
Educational Qualifications:
Bachelors or Master'sDegree in Product Design / Service Design / Interaction Design / Digital Design / User Experience Design / Social Design / Strategic Design Management
Required Skills & Experience
Strategic understanding of the user cantered design process, with experience in developing and leading teams through tailored design methods for public innovation projects. Experience with designing new design tools and methodologies, as well as employing established tools for co-design, concept generation and rapid prototyping for product and service solutions.

Experience in designing and conducting ethnographic research and design research in rural contexts

Ability to synthesise data from multiple-perspectives, interpret it in new, relevant and actionable ways, and identify patterns to drive creative direction and opportunity and solution development

Ability to communicate insights through powerful and clear information design i.e. reports, data visualizations, illustrations, storyboards, photographs, videos and other multimedia techniques.

Innovative problem solving skills demonstrated in day to day management, and the ability to handle crisis situations appropriately

Creative leadership skills in order to manage a multi-disciplinary team, and steer output.

Superior written and verbal communication, in order to clearly articulate analysis, design directions and decisions for quality documentation and reports

Strong planning and time management skills to lead design teams in delivering projects on time & on budget

Commitment to using creative expertise for development and social change
Key Job Responsibilities
Lead the planning and design of design research studies including screening, recruiting, and developing field instruments

Conduct fieldwork in a variety of locations utilizing an array of design research techniques and best practices

Participate in rigorous analysis and synthesis process, identifying patterns, key insights, and opportunities

Identify key design opportunities based on field insights and provide a rich evidentiary basis and stimulus for program decisions such as overall innovation direction, theory of change, key evaluation indicators.

Work beyond just design, in also selling our innovations and services by working in tandem with the Business development team to modify designs as per client needs, create concise concept notes, and be a design expert in client meetings

Design and facilitate collaborative workshops, brainstorming, codesign activities within the team, as well as with clients and project partners

Work closely with relevant team members on creatively packaging design work and learning's into narrative documents, reports, presentations, process notes and blogs

Build and finesse in-team capacity around the design process and ensure clear expectation setting for roles and deliverables

Liaise with partner organisations i.e. design advisors, monitoring, learning and evaluation teams, implementation partners and clients through the project
Advantages
Prior experience of working in Public Health

Experience and comfort in working in low resource and rural environments

Keen visual design sense

Proficiency of working with Adobe Creative Suite
Interested candidates can email their resume, writing samples, and / orportfolios to vihara@vihara.asia along with your current salary details with the subject line as "Sr Design Researcher".
Latest Fellowships
Latest Grants
Latest News
© Renalysis Consultants Pvt Ltd