Back to the Job Listing
Post a Job announcement
Advertise with us
Online store
Subscribe our Weekly Newsletter
More Jobs
---------------------------------------------
Sr. Engagement Manager (INR 10L-14 L pa)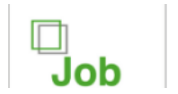 Organization: A constituent of the UN body
Apply By: 05 Sep 2019
Location: Ahmedabad(Gujarat)
About the Position

A constituent of the UN body, large corporate philanthropy, a technical expert organization in nutrition and a CSR service platform have come together to curate a brand-agnostic platform to engage the private sector with PoshanAbhiyaan to make it a Jan Andolan. The platform serves as a catalyst for engaging businesses and CSR foundations to create awareness about the nutrition among their employees and communities in which they operate.

This platform works under the aegis of the above-mentioned flagship organizations with a central team comprising as the Secretariat Team. The platform aims to engage 300-400 companies in the next two years and thereby reach-out to thousands of employees for nutrition literacy and awareness.

The Sr. Engagement Manager will be the focal person engaging with the corporate to drive the project. S/he will have to work with companies and consult them about areas of the project related to healthcare and nutrition.

The Job

The Sr. Engagement Manager provides strategic thinking while creating space for and driving programmatic activities and network operations. Familiar with and willing to contribute to

constructive and critical thinking on corporate in areas of nutrition as one approach for businesses to engage.

S/he will drive the private sector engagement with attention to timeliness, prioritization and building fruitful coalitions across the network and with strategic partners.

The Sr. Manager will work closely with other members of the team, including but not limited to the proposals & resource Mobilization colleagues, the communications and knowledge team, and other colleagues in the network operations team

Programmatic growth and delivery:



• Be the main counterpart/focal point for developing proposals and initiatives designed to build private sector mobilization

• Take a lead in identifying opportunities for thought leadership, developing ideas, and identifying collaborative arrangements to turn them into action.

• Deliver detailed project design, individually and through productive collaborations within the secretariat and network, and through consortiums with other partners when opportunities and alignments arise.

• Manage, monitor and deliver project implementation with a continuous focus on results and learning, whilst integrating the evaluation of outcomes into core work programme and M&E.

• Develop learning opportunities for projects counterparts and stakeholders.

Policies and processes:

• (Co)Produce global thought leadership on Private Sector Engagement, and articulates insights in policy recommendations, analysis, and advocacy on key private sector nutrition areas, whether they are industry-specific or on management approaches.

• Represent and manage secretariat voice and messaging in global and regional dialogues and forums, to strengthen the project's mission in the areas of Nutrition

Qualification and Experience

• Our ideal candidate is someone appreciative of and insightful about the role of the private sector.

• S/he is also familiar with private entities' contributions to achieving development goals such as the SDGs, whether through directly engaging in collaborative processes or by providing innovative technology or solutions.

• The candidate should be interested in and passionate about mobilizing others and facilitating a new consensus across the Secretariat, supporting the network's engagement approach at the global to national levels, whilst also building a portfolio of projects and strategic partnerships with other related initiatives.
Please send in your application at bhomik@csrbox.org with the subject-line 'Sr. Engagement Manager-Aug 2019' with:
Cover letter

CV

Overall Experience

Relevant Experience

Current Location

Current CTC

Notice Period Duration
Latest Fellowships
Latest Grants
Latest News
© Renalysis Consultants Pvt Ltd