Back to the Job Listing
Post a Job announcement
Advertise with us
Online store
Subscribe our Weekly Newsletter
More Jobs
---------------------------------------------
State Technical Officer – Sustainable Development Goals (SDGs)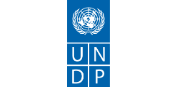 Organization: UNDP
Apply By: 22 Jul 2019
Location: Dehradun(Uttarakhand)
About the organization
The United Nations Development Programme (UNDP) is the United Nations' global development network. It advocates for change and connects countries to knowledge, experience and resources to help people build a better life for themselves. It provides expert advice, training and grants support to developing countries, with increasing emphasis on assistance to the least developed countries. It promotes technical and investment cooperation among nations. It works with local governments to meet development challenges and develop local capacity. It works internationally to help countries achieve the Sustainable Development Goals (SDGs).
About the Project
In view of India's commitment to the 2030 Agenda, the Uttarakhand State Government is committed to fulfilling the SDGs targets by aiming to improve the livelihoods of its population with a focus on promoting the tourism activities (home stay and rural tourism), development of hill agriculture (organic farming and horticulture with aromatic and herbal development), promotion of MSME (Food processing, nursery development).
Government of Uttarakhand has signed MoU with UNDP to work collectively for the development of the state including the SDGs. Services of a technical officer are required to lead UNDP's intervention regarding roll-out of SDGs at the state level. The technical officer is also expected to identify opportunities, develop programmes and their implementation strategies to promote national and state priorities, including the SDGs. The technical officer shall report to State Head , Uttarakhand
Duties and Responsibilities
Provides support and inputs to strategic planning in line with the priorities and development objectives of the state governments in support of the SDGs through:
Support to UNDP programmatic work
Identifying entry points in consultation with the State governments for SDG localization

Designing strategies for implementation of SDGs in the states aligned with projects that UNDP can support;

Identifying opportunities for high value addition/high impact projects, testing of innovative development solutions, and scaling up successful initiatives at various levels State, district or community;

Undertaking research, writing concepts notes, technical proposals, reports and any other technical document to support the expansion of the UNDP engagement with the State Government in various sectors.
Support to research, analytics and and capacity development. Strengthening the capacities for planning and implementation at state and district level, to deliver on key development priorities and objectives;
Preparing background analysis on SDGs and related issues for partner consultations and high-level meetings with government counterparts, donor community, etc.

Developing knowledge products for increasing understanding on SDGs at all levels

Develop and implement customized training manuals and tools for localizing SDGs

Analysis of SDG-related information and best practices, with emphasis on gender, people with disabilities, the youth and other vulnerable groups

Identification of data gaps impeding sound and timely data analysis for policy, planning and monitoring and evaluation

Conduct policy research for identifying areas which need further input for achieving the SDGs by 2030
Support for Stakeholder Engagement
Engaging other stakeholders, including other UN agencies for disseminating information and creating SDG centric platforms in collaboration with the government

Promoting synergies between various specialized agencies, think tanks and other knowledge hubs for strengthening linkages with UNDP

Engaging grassroots level functionaries into preparing SDG centric participatory planning exercise

Any other work assigned by the supervisor.
Required Skills and Experience
Education:
Essential: Bachelor's Degree or equivalent in Development Studies, Public Administration or Business Administration, Economics, Political Sciences, Social Sciences or related field.
Desirable: Master's Degree in Development Studies, Public Administration or Business Administration, Economics, Political Sciences, Social Sciences or related field.
Experience:
5-7 years of relevant experience of working with the government at national level or sub-national level in the area of inter-sectoral planning.

Experience in research and policy-level analysis, including in formulation, monitoring and evaluation of strategies and development programmes/projects.

Sound understanding of working of state government departments.

Exposure to state Planning Processes and annual budgeting exercise of the government.

A sound knowledge of outcome budget, Green budgeting, plan formulation, resource mobilization, economic analysis, convergence modelling

Experience in coordination with stakeholders

Adequate experience of drafting Project Proposals including monitoring tools such as log frame among other

Experience in the usage of computers and office software packages, experience in handling of web based management systems.
Desirable:
Working experience with the Government of Uttarakhand

Sound knowledge of UNDP rules and regulations, policies, procedures and practices.

Having Exposure to SDG (or MDGs) concept and implementation

Experience in monitoring and evaluation
Language Requirements:
Fluency in English and Hindi is essential.
Remuneration
Remuneration package is Rs. 77,809/- per month (taxable). UNDP also offers additional benefits which include medical insurance coverage and limited pension reimbursement for contract holder and encourages work life balance.
For more information please check the Link
Latest Fellowships
Latest Grants
Latest News
© Renalysis Consultants Pvt Ltd