Back to the Job Listing
Post a Job announcement
Advertise with us
Online store
Subscribe our Weekly Newsletter
More Jobs
---------------------------------------------
Training & Development Coordinator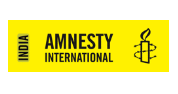 Organization: Amnesty International India
Apply By: 20 Aug 2019
Location: Hyderabad(Telangana) Chennai(Tamil Nadu)
About the Organization:
Amnesty International is a London-based non-governmental organization focused on human rights. The organization has more than seven million members and supporters around the world.
Position: Training & Development Coordinator
Job Type: Job (permanent)
Location: Chennai and Hyderabad
Department: Fundraising
Reports To: Manager - Training & Development
Manages: None
Travel: Travel within the city and to other cities
Annual Salary (CTC): 390606
Job Purpose:
The training and development coordinator of every face to face fundraising city of Amnesty International India will form the training and development unit. The unit plays a crucial role in building enlightened fundraisers. The coordinators will focus on the implementation of the modules developed for the enlightened fundraisers project that calibrates the face to face fundraising team's performance by providing in-depth inputs to the personal and professional potential of the staff. The coordinator tangibly brings growth in the personality of the individuals in the team by imparting high levels of human rights knowledge, capacity building and skills training for staff in the face to face team. It also involves working in close collaboration with multiple functions and positions within and outside the fundraising team. The position reports to the training and development officer and ensures that the face to face executives are adequately equipped and motivated in personal and professional capacity to achiever their targets. The city managers, team leaders, outreach coordinators and trainers work in close collaboration in delivering the training modules through the in house training session as well as in the on-site sessions.
Job Responsibilities:
Imparting high levels of human rights knowledge for the face to face recruiters (specifically Amnesty's national and global programme of work)

Assist the city manager by playing a role in the hiring interview process

A full-fledged end to end induction for every new recruiter joining the team in phases and with refresher courses with parallel help from the team leaders and city managers

Creating a dynamic office environment on par with Amnesty standards with innovative notice boards and creatively building a story filled space that serves as a training room

Personality development and skills training for recruiters creating better oratory skills, conviction while speaking, negotiation, gestures, building an argument and body language training

Work in close collaboration with multiple individuals- team leaders, face to face managers, outreach coordinators, project teams and other departments to ensure timely training of necessary campaigns; timely and regular gathering of updates; maintaining an answered version of difficult questions from the streets; contribute in content development of training and development materials; smooth functioning of the city

Create unique and innovative training kits, activities, follow up progress reports and maintain individual records of recruiters; quality trainings improvised based on feedback and suggestion received

Script creation and simplified content giveaways for the face to face fundraisers for learning and practicing fundraising pitching

Reducing the no show rate and attrition rate on agreed targets for the same bringing in long term support

Speak to prospects during the twice a week location visits to understand the relevance and modifications required for the scripts

People development- Identify gaps in implementation and recommend further training needs to line manager; staff retention and motivation of recruiters

Be the point of contact for the recruiters to fall back on any content related doubts

Accompany the recruiters for relevant outreach opportunities in addition to customized outreach training

Flexibility to match and prepare new suggestions for training from across the department

Quality- Ensure adherence to all policies and statutory needs, standard operating procedures, adequate dissemination of information around guidelines, principles, policies and campaigns

Any other responsibility as assigned by the line manager.
Key Performance Indicators:
Training hours per month of staff trained of modules of training completed

Field visits (minimum twice a week) for onsite mentoring plus outreach visits

Areas of excellence demonstrated by recruiters with inputs from the trainings

Areas of improvement worked on for the recruiters

Delivering multiple customised training modules for different stages in the fundraiser's life (starting from orientation)

Progress and monitoring of the development plan for all recruiters and TLs in the individual fundraising team

Regular review and updating of all relevant scripts

Bringing in creativity and innovations on training deliverable

Improving No Show rate and increasing the debit ratio of recruiters

Helping the TLs to create a cadre of second line leadership
Skills and Requirements:
Experience of two years with a track record of delivering successful training programmes for personal and professional skills

Very strong understanding of direct sales

Highly developed interpersonal skills, ability to work in and team and to take a leadership role.

Cultural sensitivity – the ability to work effectively cross culturally and adapt communications style as needed to foster collaboration.

Excellent communication skills in English + Tamil / Telugu

Creative, innovative and vibrant in personality and thinking

Strong coordination and project management skills

Ability to deliver in highly competitive revenue goals
Closing Date: August 20, 2019
For more information please click the Link
Latest Fellowships
Latest Grants
Latest News
© Renalysis Consultants Pvt Ltd