Back to the Job Listing
Post a Job announcement
Advertise with us
Online store
Subscribe our Weekly Newsletter
More Jobs
---------------------------------------------
Training and Capacity Building Coordinator - District Level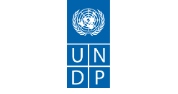 Organization: UNDP
Apply By: 19 Jul 2019
Location: (Himachal Pradesh)
About the organization
The United Nations Development Programme (UNDP) is the United Nations' global development network. It advocates for change and connects countries to knowledge, experience and resources to help people build a better life for themselves. It provides expert advice, training and grants support to developing countries, with increasing emphasis on assistance to the least developed countries. It promotes technical and investment cooperation among nations. It works with local governments to meet development challenges and develop local capacity. It works internationally to help countries achieve the Sustainable Development Goals (SDGs).
About the Project
The UNDP India Country Programme Action Plan (CPAP) for the period 2013-17, signed with the Government of India enables UNDP to provide Development Support Services to the country. The aim of the Development Support Services is to help government improve the administrative efficiency and effectiveness of government programmes and schemes both at the national and state level.
The Revenue Department (DM), State Government of Himachal Pradesh responsible to undertake various actions as per the legal-institutional framework of the National Disaster Management Act 2005, has formally requested UNDP support to strengthen SDMA (State Disaster Management Authority) and all 12 DDMAs (District Disaster Management Authorities) out of funds available with it under the 14th Finance Commission Grant by providing demand-based human resource at the state and district levels to facilitate implementation of training & capacity building activities in the State. In this context, UNDP is looking for individuals for the position of Training and Capacity Building Coordinator to provide support to the Government of HP in the state.
Job Description
Location: Bilaspur, Himachal Pradesh
Duties and Responsibilities
The Training and Capacity Building Coordinator will be based at DDMA, in the District Headquarter and under the overall supervision of the Deputy Commissioner, he/she would carry out the following tasks:
Act as the disaster management focal point in the district for training & capacity building;

Assist the DDMA/district administration in day-to-day coordination required for smooth implementation of various DRR activities in the district;

Organize consultations with stakeholders on various disaster management activities;

Support in managing budget, work planning, implementation, monitoring, and evaluation of DRR activities;

Assist in drafting technical notes, letters, reports and other materials required by the DDMA/district administration;

Work out training requirements-both fresh and refresher at the district level for various functionaries of line departments and agencies;

Coordinate and organize training courses and workshops for various functionaries of line departments and other stakeholders/ agencies at district level;

Prepare Agenda, Schedule, Background Paper, briefs, fact sheets and training materials;

Assist in developing IEC materials;

Provide support in carrying out mass awareness programmes on disaster management;

Assist in conducting on-site, off-site and other mock drills and simulation exercises;

Help maintain a database of trainers, trainees and other resource persons in the district;

Prepare training and workshop reports;

Coordinate and develop training section on website, to allow easy access to information, materials and guidance on disaster risk reduction;

Perform any other tasks related to training, capacity building, planning and implementation of disaster management activities;
Required Skills and Experience
Education:
Essential: University Degree in any of the disciplines under Social Sciences, Management or relevant discipline;
Desirable: Post Graduate degree/diploma in Disaster Management and/or relevant fields.
Experience
Essential: A minimum of 3 years' experience in the development sector having relevance to disaster management;
Desirable: Work experience in government or civil society organization specifically in managing training programmes; Experience of working in the field of Disaster Management.
Language: Fluency of Hindi & English language is required.
Duration of the Work: The contract will be awarded for one year initially. Working days will be as per the State Government policy.
Travel: Extensive travel within the state and districts would be required.
Schedule of Payments:
Consolidated Annual Consultancy Fee (Remuneration) of Rs. 4,20,000/- payable in equal monthly instalments, upon submission of monthly progress report certified by the reporting officer.
For more information please check the Link
Latest Fellowships
Latest Grants
Latest News
© Renalysis Consultants Pvt Ltd