Back to the Job Listing
Post a Job announcement
Advertise with us
Online store
Subscribe our Weekly Newsletter
More Jobs
---------------------------------------------
WASH Consultant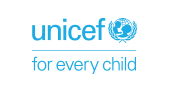 Organization: UNICEF
Apply By: 04 Dec 2019
Location: (Delhi)
About the Organization:
UNICEF works in Across 190 countries and territories to protect the rights of every child, everywhere, every day, to build a better world for everyone. UNICEF has spent 70 years working to improve the lives of children and their families. Defending children's rights throughout their lives requires a global presence, aiming to produce results and understand their effects. UNICEF believes all children have a right to survive, thrive and fulfil their potential - to the benefit of a better world
Background:
Based on the WHO/UNICEF Joint monitoring programme (JMP) 2017 estimates, India's WASH coverage is as follows:
Sanitation coverage is at 60% (93% Urban and 44% Rural); Drinking Water is at 88% (93% Urban and 85% Rural).
As a technical partner, UNICEF supports both national and state Governments' efforts to provide adequate and safe WASH services, resulting in the reduction of disease and infection, reducing diarrhea, enteric enteropathy and resulting child stunting and wasting including among the most vulnerable populations, through improving universalizing access to and use of adequate and quality WASH services including sanitation and hygiene facilities for adolescent girls at all relevant places including schools.
Purpose:
UNICEF is trying to build a pool of pre-qualified high-calibre candidates to be hired as 'WASH Consultants', from which UNICEF country office and different state offices can swiftly select and fill a requirement through a faster contracting process as soon as a need is identified.
The roster of WASH Consultants, once in place, will allow WASH Network colleagues from ICO and states to select three or more potential pre-shortlisted candidates from the roster, for further appraisal and selection of the final candidate, rather than going through a full formal advertisement process for each consultancy assignment. Ideally, this will expedite the placement of consultants (both short term and long term) and provide the supervisor the opportunity to choose from a large pool of potential candidates with appropriate WASH background and experienced as required. The database will be managed centrally by Supply & Procurement (S&P) section, New Delhi.
Qualification Requirements:
University degree in Civil, Environment Engineering/ Statistics/ Water Supply/ Hydrogeology/ Environmental Sciences and Management/ Population sciences/ Social Sciences and social work/ urban and regional planning/ Public Health/ Rural Development and Management/ Monitoring and Evaluation/ Research/ Environmental Sustainability and Climate Changes/ Emergency preparedness and Response, and related fields

Technical knowledge: Knowledge about WASH programs including in context of India. Knowledge/familiarity with the national WASH flagship programs - SBM(G), WASH in School, WASH in Health Centres, Water Supply and NRDWP programmes and its status in the India and states, Environmental Sustainability and climate changes, Development programmes in urban areas, Monitoring, Evaluation and Research

At least 1 years' progressive experience of working in water, sanitation and hygiene sector in communities and/or institutions. This may include experience in sanitation and water technology; capacity building (CB), Social and Behavioural Change Communication (SBCC); Project formulation; Data management and analysis; Water Safety and Security Planning; Monitoring and Evaluation; Documentation and Report writing; Environmental Sustainability and climate changes, Development programmes in urban areas; Research

Proven ability to advocate effectively with national state and district level officers of counterpart and other departments

Basic Knowledge of statistics, computation and analysis. Working knowledge on analysis package like SPSS/ EP-Info/STATA will be an added advantage

Computer literate and conversant with MS Office and its application, internet, e-mail. Ability to use computer software i.e. MS Office, MS Excel, PowerPoint, online data bases, and Internet programs

Knowledge of WASH Management Information Systems, data bases, monitoring and evaluation tools

Previous experience working with UN or bilateral agency will be an advantage

Knowledge on urban WASH and emergency response will be an added advantage

Language: Good verbal and written communication skills. Fluency in English and Hindi is required. Knowledge of other local Indian language as relevant to the state is an asset. Good negotiation and influencing skills supported by excellent communication and presentation skills is desirable.

Demonstrated excellent motivational skills to achieve behavior change in communities

Demonstrated ability to work in a multi-disciplinary environment and to establish harmonious and effective working relationships with governmental, non-governmental and civil society organizations
Possible locations are:
New Delhi, Bhopal, Bhubaneshwar, Bengaluru, Chennai, Gandhinagar, Guwahati, Hyderabad, Jaipur, Kolkata, Lucknow, Mumbai, Patna, Raipur and Ranchi. They can also be at State or District headquarters of counterparts in districts of the respective states.
Closing Date: Wed Dec 04 2019 23:55:00 GMT+0530 (India Standard Time)
To Apply:
The application should be made through the online Portal (TMS weblink) containing the following 3 attachments:

A Cover letter explaining the motivation for applying and explaining how the qualifications and skill-set of the candidate are suitable for the roster (to be uploaded online under cover letter)

Curriculum Vitae (CV) (to be uploaded online under CV/resume)

Technical Experience Template (Annex A) (to be uploaded under Financial Proposal)

It is mandatory to upload the technical experience template, without this your application will be considered incomplete and would not be evaluated further.
For more information please click the Link

Latest Fellowships
Latest Grants
Latest News
© Renalysis Consultants Pvt Ltd