Back to the Call for Papers Listing
Post a Call for Papers
Advertise with us
Online store
Subscribe our Weekly Newsletter
More Call for Papers
---------------------------------------------
Call for Papers - Virtual Conference on Post COVID Management Strategies: Recovery, Resilience & Adaptation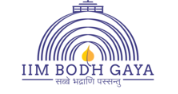 Organization Name: Indian Institute of Management Bodh Gaya (IIM BG)
Apply By: 15 Mar 2021
Location: Virtual
Presentation Date: 23 Apr. 2021 - 24 Apr. 2021
About the Organization:
Indian Institute of Management Bodh Gaya (IIM-BG) is an autonomous public business school in Bodh Gaya, Bihar in India. IIM Bodh Gaya fosters a culture and curriculum whose sole purpose is to create socially responsible managers and emotionally mature leaders. IIM Bodh Gaya acknowledges the significance of exposure to global standards and contemporary trends for enrichment of its students' learning experience.
Post COVID Management Strategies: Recovery, Resilience & Adaptation
In his 1986 magnum opus Risk Society: Towards a New Modernity, Ulrich Beck, in an almost prophetic vision, speaks about the emergence of a modernity that is increasingly structured around and effected by new qualities of risk which are predominantly undetectable, inescapable, and irreversible.
The Covid-19 pandemic, which has completely blindsided societies, economies, organisations, and governments worldwide, would certainly qualify as one. Chief among its major impacts has been the exponential rise of perceived risk and uncertainty in diverse domains of human activity.
With a sensational slowdown in the global economy, the pandemic has compelled businesses to rethink their modus operandi. Amidst a plethora of such colossal challenges, business leaders, policy maker and management gurus are under extraordinary pressure to rethink strategies for recovery, building resilience, and adaptation to new normal.
Good tidings, however, are on their way. The world economy is reviving, businesses are bouncing back, workplaces are rejuvenating, governments and people are snapping out of the slumber. With truncated oil prices concomitant with low interest rates worldwide, opportunities are abundant for countries like India to tap into global markets and attain a brisk growth.
There are bountiful prospects to achieve self-reliance, by prudent implementation of ventures like Make in India along with innovation and reform in economy, infrastructure, and technology. A post-pandemic world bequeaths to us the unique opportunity of revisiting our policies, realigning our goals, and reimagining our institutions.
Call for Papers:
Finance Area -
Fiscal and monetary policy responses

Bond markets – sovereign, agency, municipals, corporate

Risk management & Bankruptcies

Investor sentiment

Changes to capital structure
Marketing Area -
Consumer behaviour

Influencer Marketing

B2B Marketing

Brand Management

E-commerce

Social Media Marketing
HRM & Organisational Behaviour Management -
HR practises

Recruitment and selection

Employee training

Human capital

Counselling and collaboration

Educating and equipping the workforce

Employee Wellness
Operation & Information System Area -
Global operations management, lean/agile operations

Procurement and supply

Service operations and performance

Supply chain management development

Production and delivery synchronisation

Facilities planning and management
General Management -
Higher education in the new normal

Student well being

Remote learning

Tailoring Strategies in Uncertain Times
Important Dates:
Last date of full paper submission or extended abstract - March 15th, 2021

Acceptance of the paper - March 25th, 2021

Preconference workshop - April 21st and 22nd 2021 (Virtual)

Conference date - April 23rd and 24th 2021 (Virtual)
For more information please check the Link
Latest Online Store
Latest Tenders And EOIs
Latest News
© Renalysis Consultants Pvt Ltd