'Project Gyanshala'- An Initiative to Provide Quality Education to the Children from Underprivileged Section of the Society
The 86th Amendment to our constitution grants free and compulsory education to all children between the age group of 6 to 10 years. However, these provisions fall below adequate standard quality.
According to the report released by UNESCO in 2016, India is running half a century late in achieving its universal education goals. Which means India will achieve 100% universal primary education goal by 2050, 100% lower primary education goal by 2060 and 100% universal upper secondary goal by 2085. These statistics are critical and need immediate attention. However, through increased programmatic initiatives by the Government of India to reduce out of school children, India may be able to achieve universal goals of primary, lower secondary and secondary education much earlier.
SBI Foundation, through its motto of 'Service beyond banking' has initiated 'Project Gyanshala' in partnership with education support organization with over 2500 slum children from Ahmedabad under its unique educational module.
Project Gyanshala aims at bridging the gap between the formal and informal education in the country and uplift underprivileged section of the society by providing quality education to all located in the slums of Ahmedabad, these centers aims at imparting quality education to the urban poor through innovative pedagogical skills developed under Gyanshala model. The tools of learning include specially curated projects and curriculum designed keeping in mind the standard of state and national boards in mind.
Mr. Pankaj Jain – Founder & Director, Gyanshala says- 'We have made curriculum teams, one looks after academics and other looks after the design of the curriculum. Their job is to find effective ways to make students learning as good as possible. On daily basis, every student is given a worksheet for each subject for the work and also an opportunity to be a part of group activity. The curriculum is designed in a way that students from underprivileged areas and the students from reputed schools have the same opportunity for learning'.
Through third-party investigation, by independent testing organization, these centers have proved their immense potential to make a significant impact on education policy.
---
ImpaX is 'Stories of change' in social and development sector. This section brings to you a few selected interventions or stories of change-makers that have led to sustainable and positive impacts. If you know a person or organization that could be on 'ImpaX', please write to us at csr@ngobox.org
Source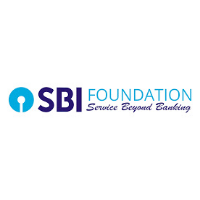 SBI Foundation is a non-profit subsidiary of State Bank of India and has been launched to undertake CSR activities of the SBI Group. SBI Foundation aims to be the leading institution for promoting growth and equality, responsive to the relevant needs of communities where it operates.
© Renalysis Consultants Pvt Ltd