An institution for and of humanity, compassion and kindness - Kalinga Institute of Industrial Technology (Kiit) University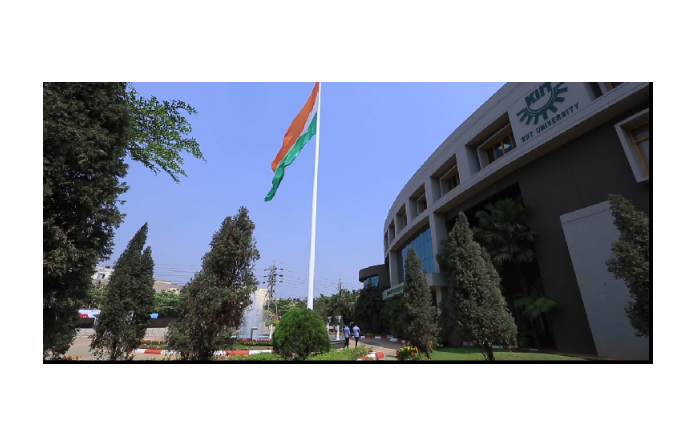 KiiT University
The journey of Kalinga Institute of Industrial Technology (Kiit) Deemed University, from a humble and modest industrial training institute to being an Institution of Eminence with overwhelming global acclaim is indeed incredible.
Starting in the year 1992-93 in a rented building with twelve students, two teachers and an investment of 5000 rupees or say 100 US Dollars has now grown into a prolific academic conglomerate and a world-class university with Centre of Excellence and Institution of Eminence tags. Founded and groomed by a visionary academician, educationist, humanitarian and Social Entrepreneur Dr. Achyuta Samant, the institute became the youngest ever institute in India to become a Deemed University in the year 2004. The university accredited under the Washington Accord, consistently evaluated as Grade A institution by NAAC of UGC and NBA. It provides a wide spectrum of courses at undergraduate, Post Graduate, Doctoral and Post Doctoral level in all major professional fields of academic pursuits including engineering, management, law, medicine, nursing, dentistry, films, fashion, architecture, public health, mass media, humanities, foreign languages, spiritualism, yoga and many more.
KiiT is also the first self-financing university in the Eastern India to enter the prestigious global university rankings such as Times Higher Education world university ranking and QS BRICS world university ranking. The university has a global appeal and a student body of 30,000 students, drawn from all parts of the country and a sizeable number of students from 55 countries abroad. It has, as of now, over 60,000 alumni body spread across the globe.
The university spreads over an area of 450 acres and boasts of 23 contiguous, lush sprawling campuses with buildings boasting wonderful architecture and planning and 15 million square feet of aesthetically built-up area, accommodating the university's 28 schools, their respective student residences, 25 conference halls, 13 auditoriums, 13 sport complexes, sport-wise dedicated stadiums, 25 food courts, school-wise separate libraries, a central library, a art gallery, a sculpture park, a rose-garden, a tribal museum and a heritage corridor, all contributing to the university's green and solemn ambience. Several bank branches, ATMs, currency exchange counters, a postal services counter, a railway ticket counter, a multispecialty hospitals, cafes and restaurants of hues and serving wide range of national and International cuisines. Exquisitely stocked bookstores, shopping malls and arcades close by the campus and very happening student activity centre makes the campus a complete township of its own and an extremely liveable and lovable campus.
Focus on holistic development of students distinguishes KiiT. Besides academics, all efforts are made to sculpt talent among the students and provide all necessary support to bring out the best in all of them, whether it is interpersonal skills, soft skills, life skills, sports, arts, research or excellence in academies. This unique focus has produced achievers, not only in academics but in also various elite fields including sports and games, and cultural pursuits. KiiT has maintained a consistent and enviable track record of 100% placement. Many graduates even go on to join reputed Indian and foreign universities for further higher studies.
KiiT has collaborated with more than 175 reputed global institutions and universities affording its students and faculty with opportunity of higher education abroad and to participate in International exchange programs, competitions and events. Its globally recognized degrees have become passport for students to secure admissions at top notch institutions. Besides being high achievers in academics, KiiT students have joined Indian Administrative Services, Indian Engineering Services, IRS and others security top ranks.
KiiT has produced successful entrepreneurs, social workers, International and national sports champions, Olympians, Asian Games medallists, film actors, cinematographers, fashion and beauty queens to humbly mention a few.
The university's innovative initiatives like 'Nobel Lecture Series', 'KiiT Knowledge Tree Lecture Series, Numerous mega national and International seminars, conferences, symposiums, conclaves, etc brings large number of distinguished scholars from across the globe and facilitates quality scholarly exchanges of ideas.
KiiT has profound humanitarian ethos and through its protégé Kalinga Institute of Social Sciences (KISS) Deemed University provides a free home to 30,000 poor indigenous tribal children receiving free world-class education from Kindergarten to Post Graduation with free lodging, complimentary healthcare, vocational training. In addition to that, it has over 10,000 tribal students pursuing studies in 10 satellite KISS centres across the state and as of now own 20,000 strong alumni body working in different professions across the country and abroad.
KISS today has transformed into an intellectually enriching and institutionally empowering academia and a mammoth centre of social and economic reforms. With social reconstruction activities such as the conversion of village 'Kalarank' into a smart village and Manapur Panchayat as a smart village cluster, KISS has also launched other social outreach programs like state-wide women empowerment campaign 'Kanya Kiran', Kalinga rural dispensaries, mega health camps, global fellowship programs and unemployment to mention a few.
KiiT has stood out as university for and of humanity, compassion and kindness.
Source
NGOBOX.org is a leading development sector platform, which has carved a niche in the field of information and partnership services in the social sector. We are a knowledge platform catering the information regarding Jobs/Fellowships/ Grants /Events announcements to the development sector, social businesses, CSR foundations and sustainability sector firms.
© Renalysis Consultants Pvt Ltd