Breaking Barriers: Meet 5 Women Empowering Rural India!
NGOBOx
Rural India often faces significant challenges in terms of access to education, healthcare, and other basic amenities. Despite these obstacles, women have emerged as a driving force, taking charge and working towards creating a positive impact in their communities.
They are breaking stereotypes and societal norms that have long hindered their progress, and are inspiring others in their communities to do the same. Women are paving the way for a better future and are making a remarkable difference in the lives of people living in rural India.
In this article, we share the stories of five inspiring women who are making a remarkable difference in the lives of people living in rural areas.
Ruma Devi
Ruma Devi is a social activist and entrepreneur from Barmer, Rajasthan. She is the founder of the Gramin Vikas Chetna Sansthan, an organization that works to empower rural women through skill development and entrepreneurship.
Growing up in extreme poverty, Ruma was forced to marry at 17 and stay at home as a wife. Despite financial struggles she was not allowed to do any work. But once a great tragedy struck her family, she broke from all the shackles holding her back.
She started by gathering 10 women, forming a self-help group and setting up a tailoring unit. She sold the products at local markets and slowly started to expand her work. Today, Ruma Devi has trained over 22,000 rural women in various skills such as stitching, embroidery, and handicrafts, enabling them to earn a livelihood and become self-reliant.
Richa Mohan
From a young age, Richa had the desire to assist those in need and who were underprivileged. Her mother was the source of her inspiration to enter the field of social development. After completing her higher studies, she decided to pursue a career in the social sector as a clinical psychologist at Amar Jyoti.
Throughout her long and distinguished career, she collaborated with several grassroots-level NGOs, social research firms, and consultancy firms before establishing her own NGO, Empowering Minds (EM), in 2009. EM operates in the fields of Education and Mental Health, and its education center in Arthala, Ghaziabad provides formal and non-formal education to more than 140 children from low-income families.
Chetna Gala Sinha
Chetna Gala Sinha is a social activist and entrepreneur from India who has dedicated her life to empowering rural women through financial inclusion and entrepreneurship. She founded the Mann Deshi Foundation, a non-profit organization that operates India\'s first rural women\'s bank, providing microfinance services to women entrepreneurs in rural areas.
Chetna\'s vision is to provide women with the tools and resources they need to become financially independent, and she has successfully trained over 300,000 rural women in various entrepreneurial skills. Her efforts have helped these women establish successful businesses and gain access to capital, thereby transforming their lives and that of their families.
Chetna has also established a business school for rural women where they can learn entrepreneurial skills and business management. Her efforts have been recognized by numerous organizations, and she has received several awards, including the prestigious Padma Shri award, one of India\'s highest civilian honors.
Jamuna Tudu
Also known as \"Lady Tarzan,\" Jamuna is a social activist from the state of Jharkhand in India who has made a significant impact on her community and beyond. Born into a family of farmers, Jamuna became aware of the importance of protecting the forests and wildlife at a young age. She started mobilizing her community to take action against deforestation and the destruction of wildlife in her village.
Through her efforts, she established a \"Green Army\" consisting of 60 women who patrol the forest and prevent illegal logging and poaching. She has also helped to plant over 30,000 trees to prevent deforestation and preserve the environment. Her efforts have not only helped to protect the forest and wildlife but have also provided a source of livelihood for the women in her community.
In addition to her work as an environmental activist, Jamuna has also established a women\'s group that promotes sustainable livelihoods through agriculture and handicrafts. Her work has gained recognition, and she has received numerous awards, including the Nari Shakti Puraskar, India\'s highest civilian award for women.
Maria S
Maria was discontent with her corporate job, but everything changed when she volunteered at a special school in Bombay. She worked with the children there and realized that one can make a significant difference in life by dedicating time to a cause, without necessarily having a lot of money.
She decided to quit her job, pursued a Master\'s degree in special education, and founded Diya Foundation, a vocational training and sheltered workshop for youth and adults with disabilities. However, her biggest challenge was her own fear of failure. She felt responsible for the betterment of her students\' lives and was overwhelmed with doubts about managing the organization and raising funds.
She overcame these challenges by focusing solely on doing what was necessary without any distractions. Today, Maria finds immense satisfaction in seeing her students engage in productive work, transforming from individuals once seen as burdens on their families.
Source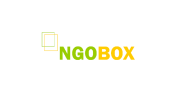 NGOBOX.org is a leading development sector platform, which has carved a niche in the field of information and partnership services in the social sector. We are a knowledge platform catering the information regarding Jobs/Fellowships/ Grants /Events/RFPs announcements to the development sector, social businesses, CSR foundations, and sustainability sector firms.
© Renalysis Consultants Pvt Ltd