Employability Pillar- An Initiative by Capgemini towards skilling next gen !
Capgemini sincerely believes that apart from furthering the business goals, they would like to benefit the citizens of the nation. Ashwin Yardi,COO India Capgemini says that they have build their CSR Programs around 3E's – Education, Employability and Environment.
Women's India Trust was working with a lot of women in tribal districts in Raigarh who were in need of education and skill training. Capgemini understood the need of the communities and the on ground challenges and their support helped to increase the level of education in women and their employability as well.
Sonali from the Partner Community dreamt of being a nurse but could not afford the course but after Capgemini intervened she could freely pursue her dreams without worrying about the cost of the course she wanted to pursue.
Women's India Trust had a lot of trouble raising funds every year and that is when they approached Capgemini. They not only understood their requirements well, but were also supportive in providing quality education which made a tremendous impact in the lives of the people.
Hanumant Rawat, Director- Livelihood, AIF says that they have been able to get a lot of staff from Capgemini as a part of their Employee Engagement Program. The staff has come regularly to the centre and has even taken mock interviews. They have become role models for the children at Leap Centres. These kids go a long way to pay the debts of their parents, put their siblings back to school and also aim to rise in their careers.
Mohd Abdul Shukoor from Partner Community feels that after coming to the Leap skill training centre, he will get an opportunity to move ahead in the life and can make a future for himself.
These centres have provided 11800 School Dropouts with skill training and jobs.
Capgemini's Initiative on skill development of people with disabilities (Leap Inclusion) has been a tremendous success. They have a three month training program in partnership with Sarthak Educational Trust with an initial focus on communication, personality and English Skills and then the youth are trained in sectoral skills in BPO, Retail and Hospitality. After this they are provided on job training.
Srujaana Paarak, Recruitment Manager from Sutherland Healthcare Management says that her rejection rate is more than 50 per cent but after coming to Sarthak Educational Trust her selection ratio becomes more than 80 per cent.
3400 youth with disabilities have been provided with essential training skills .
Kumar Anurag Pratap, Head CSR, Capgemini concludes by stating that the Company's focus has always been on Strategic engagement rather than on charity. It is no more about facilitating change but becoming a part of it.
---
ImpaX is 'Stories of change' in social and development sector. This section brings to you a few selected interventions or stories of change-makers that have led to sustainable and positive impacts. If you know a person or organization that could be on 'ImpaX', please write to us at csr@ngobox.org
Source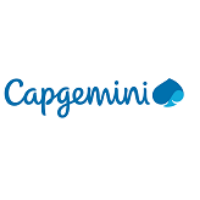 A global leader in consulting, technology services and digital transformation, Capgemini is at the forefront of innovation to address the entire breadth of clients' opportunities in the evolving world of cloud, digital and platforms.
© Renalysis Consultants Pvt Ltd