Gramein Vikesh Sewa Samiti (GVSS) : Uplifting impoverished Strata of Society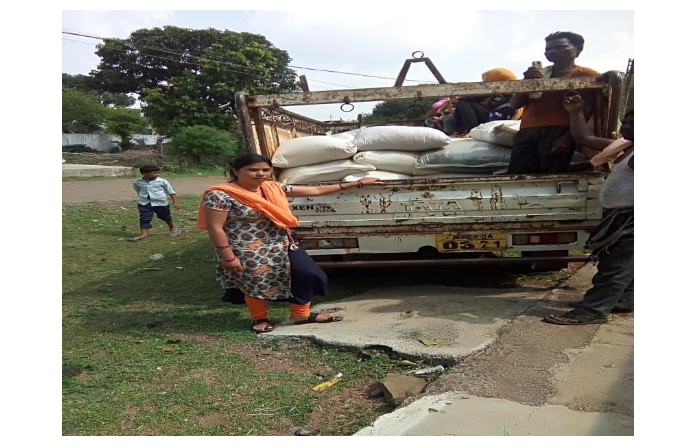 GVSSS
Even after various initiatives taken by the great politicians and government of India, it is a matter of great concern that India ranks very low in the Human Development index as compared to the other developing countries. It is heart-wrenching to witness the poverty and the pathetic conditions of the poor in a democratic country like India.
Besides the government initiatives towards poverty, some real heroes work day and night to pull up the people from the trap of poverty and dreaming to give them a healthy and happy life by providing them good foods and by educating them to a certain level like other few privileged Indians
Out of the many such heroes that we would like to introduce you to Mr. Manoj Lakhera who is the president of Gram Vikas Sewa Samiti (GVSS). GVSS is a social organization that was initiated by Mr. Manoj, today there are other ten people along with Mr. Manoj in the organization who actively participate in the upliftment of the people around the region- Dindori, MP.
Mr. Manoj is the son of an ex-military officer. He had his job years before he entered the Dindori district in Madhya Pradesh. His father was posted to that district wherein he witnessed the deprived condition of the region, people here were in extremely poor financial condition and belongs from a backward caste, lacking the basic amenities of life which includes proper food, clothes, and education. Observing the traumatic condition of the people in Dindori had drastically changed Mr. Manoj from being "the son of a military man" to becoming "the son of the land". Since then he took up the responsibility to tweak the poor condition of the state to a better-surviving state, and he proved that a true dream always comes true. Currently, Mr. Manoj is the president of this social organization, with him other nine people are working for organization out of the ten the essential members are Mr. Manoj himself as the president, Ms. Sanjana Lakhera as SHAO, Satish Dhruve as Upadhaksh, and the rest seven are from the tribe of Dindori. These heroes work extremely hard for the tribe in Dhindori.
GVSS (Gram Vikas Sewa Samiti) was established as a social organisation in the year 2011 by Mr. Manoj under the guidance of his father. This social initiative has undertaken four essential projects which include:
1. Dindori Development Farmer Producer Company
2. Project School chale
3. Project Samarth
4. Project – Covid-19 Help
Development Farmer Producer Company
Gramin Vikas Sewa Samiti runs the Development Farmer Producer Company. In this project, more than two hundred farmers have been engaged. Many producers, such as Har Bahera Amla in Dindori, may make a lot of money by self-storing and selling their products at the right time. The Chunari Development Farmer Producer Company was founded in the years 2021-2022. The goal of the Rural Development Service Committee is to directly benefit the farmers of this firm through this company. The majority of the sc-st impoverished farmers have been included in this programme.
Project School chale
Under the sponsorship of Gramin Vikesh Seva Samiti, provisions have been established for poor and poor students to study at MN G Vidyalaya in Gogri Tehsil, Mandla district, Madhya Pradesh, with the committee providing roughly 20% of their annual tuition.
About 2,190 students have benefited from this initiative, which has been running since 2012 and in which impoverished and poor pupils are educated through English medium with free tuition arranged by the committee at just rupees four hundred and sometimes without any money.
Project Samarth
Under the Samarth initiative in Dindori's Gada Sarai, 390 women have been provided training on sewing machine operators by the Gramin Vikas Seva Samiti in 2021- 22 so that they can stand on their own feet that is standing financially independent in the future so that they can feed their families. This programme is solely targeting the underprivileged scheduled caste and scheduled tribe women belonging from the age group of 18-45 with minimum qualification of matriculation. Today more than three hundred women have been placed in different industries and they are successfully performing well and helping their families on economic grounds.
Project – Covid-19 Help:
During the covid-19 lockdown, the Rural Development Service Committee provided food packets to 55, 810 people in the Dindori district for three months constantly, which was praised by different organisations at the local level. These food packets were delivered door-to-door to individuals who were in deprived condition lost their jobs or family in covid. GVSS organization's goal was to distribute food packets to those people, who were unable to manage their living. Food was distributed twice a day.
There are few private organisations and the government of the state who are providing aid to GVSS in improving the condition of the tribe in Dindori. The state government provides around 30k financial help every month to GVSS, through which the organization feeds the people at rupees ten. It was because of their help and supports that the GVSS succeeded in providing food to people even in daunting covid conditions.
Mr. Manoj has proved to be the role model for many such people who are actually in need of such help and fails to witness that, his work towards the society will always be remembered and must be praised and supported by other states through financial funds as being done by the Madhya Pradesh state government and other private limited companies.
Source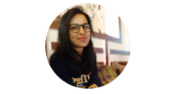 Smita currently finished her Masters in Economics Major. Being an introvert personality, writing suits best to her. She has vivid experience in the content area from writing research papers to writing content for various websites, blogs & stories. Smita has worked for a Patna based digital marketing company named DigiwaleBabu.
© Renalysis Consultants Pvt Ltd