GynoCup menstrual cup: creating menstrual equity as a societal norm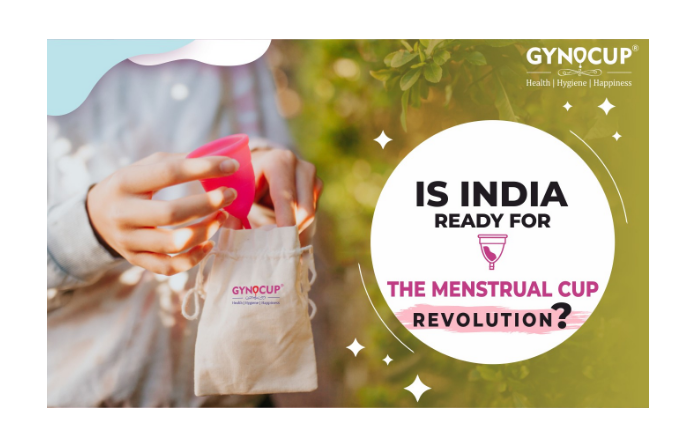 MildCares
Why is it so important to understand female hygiene? You might be surprised to know that around 300 million women in India are denied using sanitary napkins. There is a huge need for female hygiene products that are yet to be fulfilled, the most common being sanitary products. This has a lot to do with the price of wide branded sanitary products, which are just too expensive for low-income households. As a result, millions of women in India go without appropriate supplies and rely on cloth, newspaper, or other unhygienic alternatives, resulting in various health problems like vaginal irritations to severe problems like Cancer at times.
A solution to this was realised by GynoCup menstrual Cup. The idea was to establish a social enterprise that could reach out to as many people as possible and aware people in society about the harmful effects of the menstrual unhygienic practices that people have adopted since while and also educate them about women hygiene and how important it is to use the right menstrual product to avoid diseases.
GynoCup, an Indian firm owned by Rachna (Mild Cares), headquartered in New Delhi, Delhi, India. The company has been recognised as the world\'s greatest online menstrual cup selling company and personal care organisation. Rachna (Mild Cares) began its operations in the year 2019 with the primary goal of creating a major impact in the lives of women, and as a result, developed a sustainable, affordable, and better method of managing periods. Gynocup is their responsibility towards society to help not just women but also men realise the need of using the proper menstrual hygiene product. Educating males makes them more sensitive to the needs of women and the issues around menstruation hygiene. Gynocup aspires to make the world a better place for women, and they see becoming a part of society through social intervention as their core responsibility.
The vision of GynoCup states that: Understanding the womanhood and her challenges and how to empower the feminine race, was from where it had all started to begin! GynoCup is a revolutionary product that straight away belongs to curbing the strenuous days of menstruation and making the lives of each woman healthier and better.
As a mission, the GynoCups founding team has taken long roads to find out the real challenges women face with their periods and reckon some real concerning insights. These insights highlighted the miseries of ill-health, cancerous ailments, frequent infections due to the unhygienic use of tampons, and sanitary napkins.
There have been several companies working on sanitary products. What makes it unique as compared to other period sanitation items in the market such as pads and tampons, -is that menstrual cups are a healthier and far superior alternative. The others cannot be regarded as safe from the standpoint of human health or the environment. Gynocup has become prominent as an innovative and cost-effective period management solution. Because they are reusable and may last a long time if properly used, they contribute to less waste and, as a result, less pollution in the environment, allowing humans to live a better life.
It is composed of silicon and not of a cheap plastic substance that has been an important source of health problems among women who use pads and tampons. Gynocup is one of India\'s most well-known brands. Gynocup menstruation cups are composed of 100% Medical-Grade Silicon, which is chemical-free, environmentally safe, and FDA approved. In addition, our cup is latex-free, BPA-free, dioxin-free, and phthalate-free, reducing the risk of infection and rashes. GynoCups are a good opportunity for women around to make a healthy choice and make a significant difference in their life, as it may be a great help to all who deal with menstruation difficulties in their lives.
Manjari Chawda a happy customer shares her review for the product- "Hello Friends, I am using this GynoCup for the past 2 months. I have tried several menstrual cups. But girls I tell you that this gyno cup is far better than the other menstrual cups the cup is made from high-grade silicone and it\'s very soft and flexible you can easily use this and it\'s also very comfortable and very lightweight the quality of the cup is very good and also it has all sizes of them small, medium and large. So, girls at least give a try to this GynoCup.
Positive feedback by our content customer Surbhi Goel- "This surely is a great product if awareness is made among the feminine society to use it. I too was apprehensive about using it as we live on other products during this time cycle. But when I read how to use it and the benefits it has, I thought of trying it and believe me it is a really helpful thing. It saved me from the usual looking back and uncomfortable feeling that I liked very much. The packaging too was great as the product came in a paper bag, with hand sanitizer to maintain hygiene issues. Overall a great product
To eliminate stigma and create menstrual equality as a societal norm, menstrual health education and resources are required. GynoCup was founded to assist women in the creation of a future where menstruation is a natural part of life rather than limiting care-free living conditions. Mild Care aims to raise people out of period struggles and empower them to enjoy a life without boundaries. The company is working towards bringing the legislative change so that menstrual equality may be achieved. Using this solution, the goal is to eliminate period poverty by decreasing the obstacles to female care product access.
Source
Smita currently finished her Masters in Economics Major. Being an introvert personality, writing suits best to her. She has vivid experience in the content area from writing research papers to writing content for various websites, blogs & stories. Smita has worked for a Patna based digital marketing company named DigiwaleBabu.
© Renalysis Consultants Pvt Ltd