Healthcare on Wheels - A Story of Advanced Mobile Healthcare Unit by HGS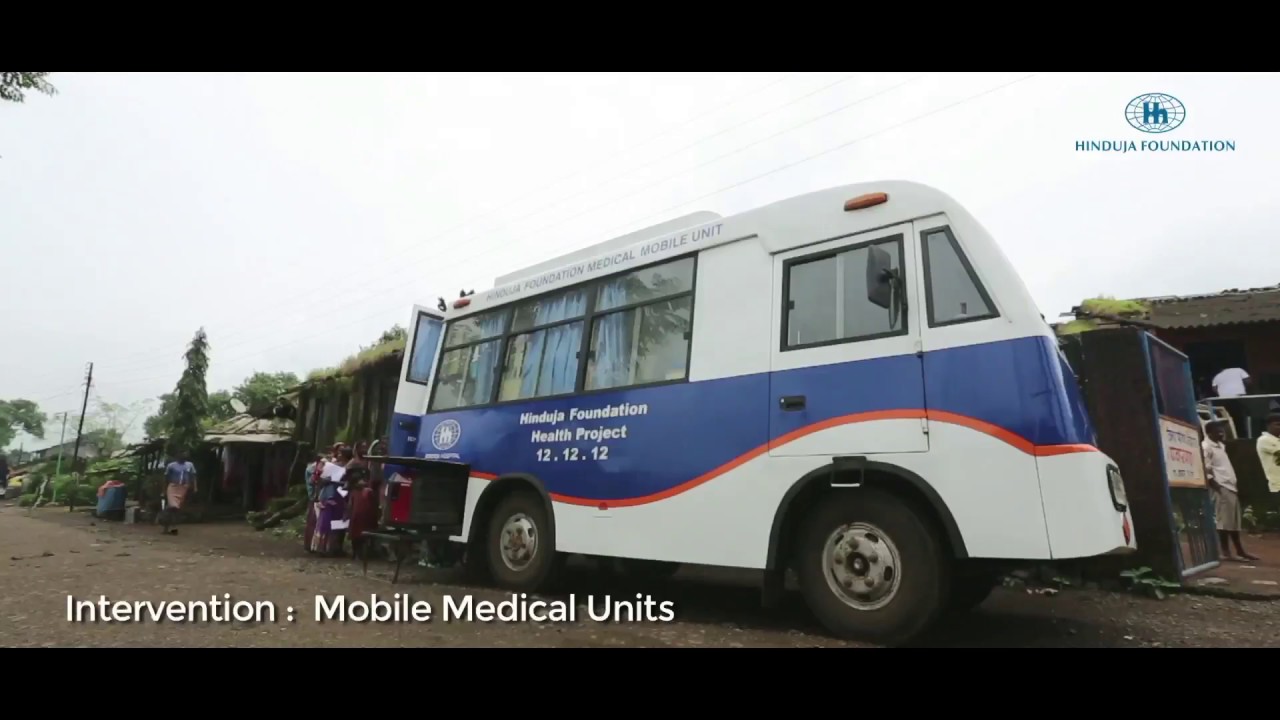 HGS
A majority of India's population lives in rural areas where the weather condition of medical facilities is deplorable. India's public healthcare is as low as 1.2% of its GDP and rural terrains face barriers to access healthcare services.
Dr. Bhaskar Korde, Advanced Mobile Health Unit says - 'The health scenario in rural set up is like people have no accessibility towards health centre set by the government, so they have to travel out about 20 kilometres or 10 kilometres walking towards the Government healthcare set up.'
To ensure that quality and timely healthcare reaches the deprived corner of the Indian villages, HGS has come up with the concept of mobile healthcare clinics. The Advanced Mobile Healthcare Unit or AMHU services vulnerable populations and promotes high quality care, free of cost.
Bandana Mahuden, Resident, Maharashtra, says - 'My daughter gets fever and cough almost every week. Since the time, the vehicle from Hinduja Hospital is coming to our village, I take her there for the treatment. My Mother-in-law has BP problem, I take her to the clinic every week, and get medicines for her. It has been really beneficial for all of us.'
The doctors diagnose different cases and treat them at their doorsteps. The AMHU is equipped with very different diagnostic facilities which are not even available at the sub-district hospitals. The unit is equipped to carry out all the fundamental health services such as diagnosis and treatment of common illness and provision of medicines.
After the program was initiated its services in the villages, it has become a boon to the villagers. The AMHU unit comes to the village week and the villagers are treated for various illnesses and provided with medicines on time, which saves their time and money. The villagers, otherwise, had to walk miles to gain access to to medical facilities.
The Advanced Mobile Healthcare Unit has treated over 17,000 Tribal people in the village of Jawahar. The program focuses on conducting regular awareness sessions on water and sanitation, hand wash and personal hygiene to prevent life threatening infectious diseases.
Source
Hinduja Global Solutions is a business process management organization. Part of the multi-billion dollar conglomerate Hinduja Group, with over 42,190 employees across 72 "delivery centers" in seven countries. For the year ended 31 March 2019, HGS had revenues of US$689 million
© Renalysis Consultants Pvt Ltd