India Fellow Took Me To Rural Bihar And I Fell In Love With It
Amrit Vatsa
It was a sultry Sunday afternoon. I was sitting in the living room, fiddling with my laptop and going through the same website which I had visited several times now. I looked at the deadline and started counting days until when I had to take a call. I read a few blogs there. Like looking at the same thing repeatedly will solve it for me. My mother asked me to go take a bath. I looked at her and said, "Ma, I am accepting this offer. I think India Fellow is the next logical step for me."
Wait, what did I just tell her? When did I decide that I would accept this offer? "Alright! If you feel this is what you want to do then go ahead. Don't think anymore. It will be a good decision". I wanted to be doubly sure so I asked her again. She gave a wry smile and said, "When do you listen to me anyway? I am shouting for so long and asking you to go and take a bath. Now when I am telling you that I support your decision … leave your laptop and go to the bathroom. We all will be late for lunch." Here I was so nervous while taking, what seemed as the most difficult decision, and all my mother could worry about was lunch. Without wasting any more time, I quickly replied to the e-mail, confirming my acceptance.
A couple of months later, I was sitting at this reading session in the induction-training program marking the commencement of the fellowship. Our mentor and founder of India Fellow, Rahul Nainwal was helping us explore this concept called The Hiding Hand. It basically says that when we initiate something, often, we are unaware/blind to the myriad obstacles that we might encounter when in implementation. Almost as if a hand has hidden these issues from our sight, and that's exactly what helps us take that leap of faith. Eventually as we encounter those roadblocks, we will also figure how to cross them. Till date, I could not give anyone a definite answer as to why I decided to join this fellowship.
In the bestseller Blink: The Power of Thinking without Thinking, Malcolm Gladwell says, "We live in a world that assumes that the quality of a decision is directly related to the time and effort that went into making it... We really only trust conscious decision-making. But there are moments, particularly in times of stress, when haste does not make waste, when our snap judgments and first impressions can offer a much better means of making sense of the world."
I remember how my parents never took it seriously. When I was filling the online application form, I had told them about it and my father had advised that instead of wasting time, I should be checking colleges offering master degrees. I had neither told my parents when I got through the first round, nor after telephonic conversation – the second round. But to me, the idea of finally moving out of my city, staying in a rural area and getting to know the ground realties of our country seemed quite exciting.
As part of the fellowship, I was to work in Dalsinghsarai, Bihar with Innovators In Health.
During the early days here, in a field visit to a nearby village, I met a girl named Sakshi. She took care of her 4 younger siblings and also helped her mother with the household chores. She would not talk to me and run away whenever I asked her any question. But her eyes gave things away. I could feel that she was curious to know me, and what business I had in her village. After meeting her thrice, Sakshi started talking to me and sharing her dreams. Once she told me that she wanted to become a dancer, and the next time it was a teacher like Manjula madam of her school. She reminded me of me at her age. The dreams and aspirations we all have while growing up, which metamorphosed every fortnight. It was while talking to her mother I realized that Sakshi would never get the opportunities that I had got, primarily cause it was her destiny to marry and not fancy a career. I could see Sakshi peeping from the kitchen trying to hear what we were talking about, and was astonished to note that this conversation did not surprise or disappoint her.
My parents never discriminated between my brother and me; but I have started valuing them more after seeing such widespread discrimination against the girl child in Bihar, where I was working. I began to appreciate the concept of choice, and freedom, only after coming here. My erstwhile complaints seem so illogical when I see young girls devoid of a chance to make simple choices like what they want to wear or study.
If you look up the synonyms for the word 'freedom', one of the terms that show up is 'inventiveness' - the ability to create something that did not exist. My grandmother often told me stories about how they left their native place in Bangladesh and moved to West Bengal during the partition and created a new life for themselves. "Life is full of adjustments", she would say. A person who can adjust in a new place given any circumstance is often happier than others. A place where you feel safe and at peace, is worth living in, even if you don't have all the modern facilities and comforts.
When I had told my friends that I was going to live in Bihar for a year, they were shocked. They gave me a list of reasons on why this would not be a good idea. I asked them whether they had ever visited Bihar. No, they answered.
What is this, if not prejudice? I have been living in Bihar for over three years as I write this, and not once have I felt unsafe or alienated here. I had to make some adjustments, true. Like one would make in a new university, city, job or relationship. But, it is not impossible. Living in a culture that is different from yours can both be adventurous as well as a humbling experience. It does not need you to change your values, but it is important to respect those of others. Today, I am glad that I had started my new journey without having any baggage or pre-conceived notions. That has helped me create a new ecosystem for my personal growth, or should I say inventiveness! –
Dyuti Sen (2016 Fellow)
Three years later…Dyuti continues to work in rural Bihar, with her fellowship host organization, Innovators In Health. She helps create a fostering environment for her teammates now and works across their Tuberculosis, maternal and mental health interventions in the community.
Source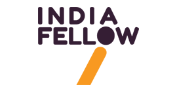 India Fellow is a 13-month social leadership program for young Indians willing to work at grassroots and find their own leadership potential to make a difference. During this journey, they are supported with training, peer-learning and mentorship.
© Renalysis Consultants Pvt Ltd