Providing better care facilities to the local communities with Clean Energy Access
Electricity can transform people's lives; not just economically but also socially. India has a huge energy deficit of nearly 8.7% and peak shortage of 9%. Nearly 45% of the rural area has limited access to electricity which has severe impacts on health, quality of life, education and economic productivity.
Syneos Health, under its Corporate Social Responsibility has taken a pledge to provide 'access to clean energy' with the help of IIEC-India and SSCF. Uttarakhand is the most vulnerable state to climate risks. The difficult hilly terrain makes it more difficult for the villages, especially for women and children to live a comfortable life where access to basic amenities like electricity and drinking water is a day-to-day struggle.
Syneos Health and IIEC have installed Solar Lighting System in Primary Health Centres (PHCs) of 4 villages in Yamkeshwar Block of Uttarakhand which has impacted over 3000 households.
Monika Yadav, Medical Officer, PHC says - 'As a medical officer, working in Uttarakhand villages, I have faced many problems among which electricity is the major issue. Especially, in the rainy season and bad weather we faced long power cuts and electricity failures due to which we faced issues in nebulising patients and we were unable to provide vaccinations to the patients because of electricity failures. Now with the help of Syneos Health & IIEC, we have been provided with Solar Lighting Systems under their Clean Energy Access Program. It is helping us to provide better treatment facilities and vaccinations to the patients.'
The focus of the program was to provide solar electricity to Primary Health Centres so that they are able to function more effectively and provide better care facilities for the local communities. The availability of 24x7 electricity in Primary Health Centres also ensured availability of resources to store necessary and life-saving medicines; a service which was not available earlier.
Through this initiative, IIEC has been able to mobilize the support of local communities and doctors and help build a sense of ownership amongst the villagers for this project. The local villagers and doctors in charge were trained on the day-to-day maintenance of the lighting system. Along with this, the project and equipment were officially transferred to the Gram Panchayats (village council) and the doctors-in-charge, an example of building a sense of ownership amongst the local community. Given the success of this project, IIEC is working to expand the scope of this initiative to more villages along with the inclusion of the education sector.
Source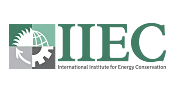 IIEC has built in-country capacity for addressing comprehensive and practical aspects of mainstreaming sustainable energy solutions in commercial buildings, industrial, power, water and wastewater, infrastructure, and transport sectors and has local experience in many countries around its regional offices.
© Renalysis Consultants Pvt Ltd