Safe School Program - a Narayana Health initiative addressing tobacco consumption
Narayana Health
As per World Health Organization, Tobacco consumption happens to be one of the biggest public health challenges to our global community. There are 3 million deaths owing to tobacco consumption every year. In India alone, we have more than 275 million users of tobacco. Several national and international surveys show that adults began consuming tobacco at the tender age of 12 years and above. Tobacco acts as a stepping stone towards consuming alcohol, even moving towards dreaded substance abuse.
Narayana Health decided to focus on tobacco, alcohol, substance abuse, and also address adolescent heath and adolescent risk behaviour. And thus, 'Safe School Program' was conceptualise. The project addresses and mitigates Youth Risk Behaviour, Evidence-based Intervention to promote healthy behaviour change among adolescent.
Under the Safe School Program, Narayan Health reaches out to children in schools in various settings, whether it's a private school or a government school, and understand their perception, their attitudes, their practices towards tobacco, alcohol, substance abuse, and also bring in interventions by which certain healthy practices could be inculcated at an impressionable age.
Mr. Nagesh, Swami Vivekananda School says - 'Narayana Health's CSR team organised a street play that was very effective. They created awareness for all our students on the ill effects of smoking and tobacco. This was very beneficial for adolescent children not to lose track due to false ideologies. We need moe such programmes that will benefit not just the students but also their parents, community and society at large.'
Another aspect of the programme is the focus on mental health. Historically, adolescent mental health has been a neglected issue but lately it has been taken up across several regions in India, and therefore, Narayan Health has woven mental health as a program into the 'Safe School Programme'.
Safe School programme is a joint initiative of Consolium For Tobacco Free Karnataka (CFTFK) in association with Narayana Health.
Source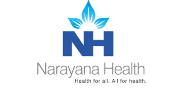 Narayana Health is a chain of multi-speciality hospitals, heart centres, and primary care facilities with its headquarters in Bengaluru, India. It was founded by Dr. Devi Shetty in the year 2000.
© Renalysis Consultants Pvt Ltd