This NGO Provides STEM Education for 1000s of Visually Impaired Students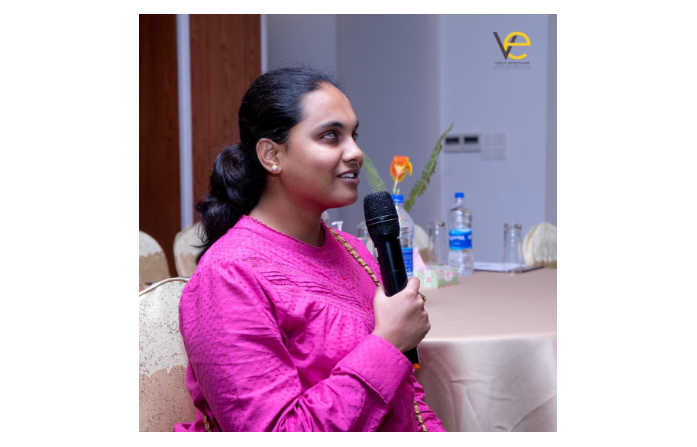 Vision Empower
Visual impairment is one of the most, if not the most, misunderstood types of disability. The general masses have their preconceived notions about it and they firmly believe it to be true.
Most of the members of the non-disabled community believe that visually impaired people cannot do their work or live a normal life. Visually impaired people do lead normal life with their style of doing things. But, they face troubles due to inaccessible infrastructure and social challenges. It is important to have an empathetic look at some of the daily life problems, struggles, and challenges faced by blind people.
Those who are blind have a tough time finding good reading materials in accessible formats. Millions of people in India are blind but we do not have even the proper textbooks in braille, leave alone novels and other leisure reading materials. The Internet, the treasure trove of information and reading materials, too is mostly inaccessible to the visually impaired.
Growing up with a struggle
Growing up in a small village around Bengaluru, Vidya Y (28) was always told that subjects like science and mathematics would be difficult to pursue. Why? Because she was born visually impaired. But she says she never wanted to compromise on her interests and was always ready to go the extra mile to achieve her dreams.
Vidhya faced several difficulties in studying science and mathematics, owing to their visual nature. After completing her early education at Thirumagondanahalli village in Bengaluru Rural district, she joined a formal school for higher education but struggled to cope. Though she developed an interest in math and science disciplines, including the curricula involving equations and diagrams, all tasks seemed uphill to her.
She also sought a tutor's help after school to learn the basics. But a lack of access to technology, especially resources related to STEM subjects, more so for the visually impaired, threw up more challenges.
Even at school, Vidya was discouraged from taking up science. Teachers suggested that owing to her disability, it would be better to take up arts or humanities.
She remembers that when this happened, her parents tried to enroll her in several reputed schools, but none wanted to admit her. She would cry in most of the interviews for school admission. Because she was young and wasn't courageous enough to speak for herself, her parents too were helpless.
A few months later, she enrolled in a school near her village.
While Vidya loved math and science, she says it wasn't easy for her to study the subjects because of their visual nature. After studying in a blind school she didn't know how to handle the situation. It was a very small school and Vidya was the only exception. So, she had to sit through all the classes completely clueless about what is being written or drawn on the board.
In the initial days of joining the school, Vidya would rush back home every evening and start crying to her parents. Understanding how hard it was for her to cope, her parents decided to arrange a private tutor.
They would help Vidya with the subjects after school and eventually, things started working out, and she slowly started improving in her studies. She went on to complete her PUC and take up computer science in college.
She also enrolled for her post-graduation in Digital Society Programming at IIIT-Bangalore and passed out in 2017 with a gold medal. During her course, she also did an internship with Microsoft and claims it was an amazing experience.
But after finishing the course, once again she was in a tough spot. She wasn't able to find a job, as nobody was ready to hire her. That's when Vidya started thinking of doing something on her own.
Helping others in need
In 2017, Vidhya launched Vision Empower with Amit Prakash, her professor at IIIT, and Supriya Dey, a research student at the institute.
The organization is a not-for-profit that has designed an accessible learning management platform to promote experiential learning of STEM subjects, computational training, digital literacy, and early childhood programmes. Its technology arm 'Vembi Technologies' has also developed the world's most affordable Braille book-reading solution for children called 'Hexis-Antara'.
Beginning with science and math interventions in one school, Vision Empower is currently working with over 30 schools across six states on a portfolio that covers STEM, computational thinking, and digital literacy, especially for visually challenged teachers.
This year they have been able to touch more than 18,000 direct and indirect beneficiaries, with the help of more than 300 volunteers.
Source
Roshini Muthukumar, a native of Chennai, started her career as a content writer but made a switch to journalism to pursue her passion. She has experience writing about human interest stories, innovative technology, entrepreneurs, research blogs, and more. Previously, Roshini has done internships with The Hindu, Metroplus and worked as a correspondent with The Better India.
© Renalysis Consultants Pvt Ltd