Back to the Fellowship Listing
Post a Fellowship announcement
Advertise with us
Online store
Subscribe our Weekly Newsletter
More Fellowship
---------------------------------------------
Applications Invited for ITTO Fellowship Programme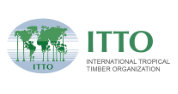 Organization: International Tropical Timber Organization (ITTO)
Apply By: 01 Sep 2022
About the Organization
The International Tropical Timber Organization (ITTO) is an intergovernmental organization promoting the sustainable management and conservation of tropical forests and the expansion and diversification of international trade in tropical timber from sustainably managed and legally harvested forests. ITTO:
Develops internationally agreed policy guidelines and norms to encourage sustainable forest management (SFM) and sustainable tropical timber industries and trade.

Assists tropical member countries to adapt such guidelines and norms to local circumstances and to implement them in the field through projects and other activities.

Collects, analyzes and disseminates data on the production and trade of tropical timber.

Promotes sustainable tropical timber supply chains.

Helps develop capacity in tropical forestry.
About the Fellowship
ITTO offers fellowships through the Freezailah Fellowship Fund to promote human resource development and to strengthen professional expertise in member countries in tropical forestry and related disciplines. The goal is to promote the sustainable management of tropical forests, the efficient use and processing of tropical timber, and better economic information about the international trade in tropical timber.
Program objective:
To develop human resources and enhance professional expertise in member countries in tropical forestry, tropical timber industries and related disciplines, with a view to promoting sustainable management of tropical forests, efficient utilization and processing of tropical timber, and better economic information on the international trade in tropical timber.
Current Status:
As of December 2021, the Programme, which began in 1989, has enabled more than 1400 young and mid-career people from over 49 countries working for government, universities, research institution, civil society and the private sector to pursue their professional development and improve their career prospects. 32% of the fellowships have been awarded to people from Africa, 30.6% to people from Asia-Pacific, 24.9% to people from Latin America/Caribbean, 9.6% to people from developing consumer countries and 3.1% to people from developed consumer countries, who carried out their activities in producer member countries. 71.7% of the fellowships awarded were in the field of Reforestation and Forest Management, 19.8% in Forest Industry and 8.5% in Economics, Statistics and Markets.
The total value of fellowships awarded to date amounts to approximately US$9.8 million. Funding has been provided through the generous voluntary contributions from Japan (68%), U.S.A (19%), the Netherlands (7%), Australia (2.5%) and others (3.5%), including Sweden, U.K., Bali Partnership Fund-B and private companies. The programme supports mainly short-term activities, such as participation in international conferences, training courses and study tours. In addition, it also helps people to prepare manuals and monographs and provides small grants for post-graduate study.
ITTO Fellowship Programme encourages capacity development of women foresters, and has supported 424 women to undertake fellowship activities, accounting for more than 30% of the total number of fellowships.
Eligibility
The maximum amount for a fellowship grant is US$10,000. Only nationals of ITTO member countries are eligible to apply, and fellowships are awarded mainly to nationals of developing member countries. Awards are to be made to individuals not to institutions. Previous ITTO Fellowship awardees are not eligible to apply for another ITTO Fellowship within two years of receiving the first award and submitting to the Secretariat a final report on the activity for which the award was made.
Eligible activities:
Participation in international/regional conferences, short-term training courses, training internships at industries, research and educational institutions, study tours, and lecture/demonstration tours;

Technical document preparation, publication and dissemination, such as manuals and monographs;

Small grants for post-graduate studies.
ITTO gives preference to short-term activities.
How to Apply
The ITTO Fellowship Programme 2022 is now open for applications!
The deadline for receipt of applications is at 5pm (JST) on Thursday 1 September 2022. Fellowship activities should start later than 1 January 2023 and the results of the Selection Panel will be posted on ITTO website around 25 November 2022.
On-line Application is available in English, French, and Spanish (the official languages of ITTO) at www.itto.int/fellowship/
For more information please check the Link
Latest Online Store
Latest Tenders And EOIs
Latest News
© Renalysis Consultants Pvt Ltd