Back to the Event Listing
Post an Event announcement
Advertise with us
Online store
Subscribe our Weekly Newsletter
More Events
---------------------------------------------
Applications Invite for (REACH) Climate-Health Action Award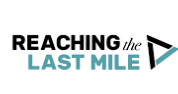 Organization: Reaching The Last Mile
Event Duration: 03 Dec. 2023 - 03 Dec. 2023
Apply By: 08 Oct 2023
About the Organization
By eradicating Preventable diseases, we can help empower People to live dignified, Healthy lives
We are closer than ever to overcoming some of the world's most deadly and debilitating diseases. His Highness Sheikh Mohamed bin Zayed Al Nahyan, President of the UAE, is committed to ending preventable diseases that affect the world's poorest and most vulnerable communities.
About the Award
The biennial Recognizing Excellence Around Champions of Health (REACH) Awards recognize those who have demonstrated extraordinary leadership and commitment in the fields of disease elimination. This year's edition will also spotlight health workers who played a key role in the COVID-19 response and showcased exceptional dedication and courage while keeping the world safe.
From boots-on-the-ground innovators to local community health workers, the REACH Awards aim to celebrate critical contributions from those on the front lines of disease elimination. The awards underscore the belief of His Highness Sheikh Mohamed bin Zayed, President of the UAE, that no one should suffer from a preventable disease.
Eligibility
Nominees must be individuals and will be accepted from organizations in any part of the world, including non-profit organizations, for-profit organizations, international organizations, government agencies and academic institutions.

Nominees may be any age, but preference will be given to young leaders (under age 35) for the Rising Champion Award.

During the application process, nominators, nominees and evaluators will be required to confirm that they have read and understand the 2023 REACH awards statutes, and acknowledge that any information submitted will be subject to and handled in accordance with such provisions.

Each nominee may only be considered for one (1) award category.

No person can nominate herself/himself for the REACH Awards

Nominees must be working in the field of human disease elimination and/or in the COVID-19 response and/or in a climate and health crisis response in low or middle income settings but may come from any sector (civil society, academia, private sector, medicine, etc.) This may include efforts to eliminate transmission or eliminate a disease as a public health threat.

Elimination of transmission entails reduction to zero of the incidence of infection caused by a specific pathogen in a defined geographical area, with minimal risk of reintroduction, as a result of deliberate efforts; continued actions to prevent re-establishment of transmission may be required.

Elimination as a public health problem encompasses both infection and disease. It is defined by achievement of measurable global targets set by WHO in relation to a specific disease. When reached, continued actions are required to maintain the targets and/or to advance the interruption of transmission.

COVID-19 response may include all preventive, diagnostic and treatment activities implemented by healthcare workers.

Response to climate and health crises may include, but is not limited to, extreme weather events, emergence/reemergence of climate-related diseases, and access to health for climate migrants.

Eligible disease areas may include but are not limited to: poliomyelitis, Neglected Tropical Diseases, Malaria, Tuberculosis and pandemics (e.g. Ebola, SARS, Zika).

Nominees must be able to travel to the UAE for the Reaching the Last Mile global health forum.

The Presidential Court's decision on applicant eligibility is final.
How to Apply
Deadline: October 8, 2023.
For more information please check the Link
Register for the 10th India CSR Summit (by CSRBOX). New Delhi-11-12th Oct. 2023
Latest Online Store
Latest Tenders And EOIs
Latest News
© Renalysis Consultants Pvt Ltd