Back to the Event Listing
Post an Event announcement
Advertise with us
Online store
Subscribe our Weekly Newsletter
More Events
---------------------------------------------
Applications Invited for Reply Cyber Security Challenge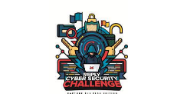 Organization: Reply
Event Duration: 14 Oct. 2022 - 15 Oct. 2022
Apply By: 13 Oct 2022
About the Organization
Reply is made up of a network of highly specialised companies, which support leading industrial groups in defining and developing business models to optimise and integrate processes, applications and devices, using new technology and communication paradigms, such as Artificial Intelligence; Big Data; Cloud Computing; Digital Communication; Internet of Things; Mobile and Social Networking.
Reply's offer is aimed at fostering the success of its customers through the introduction of innovation along the whole economic digital chain. Given its knowledge of specific solutions and due to a consolidated experience, Reply addresses the main core issues of the various industrial sectors. Reply services include Consulting, System Integration and Digital Services. Reply's offer covers three areas of competence: Processes, Applications and Technologies.
About the Challenge
Since 2018 a team of security experts from several Reply companies (the Reply Keen Minds), design a Capture the Flag challenge aimed at students and professionals.
Reply Cyber Security Challenge is a 24-intense-hours, international CTF competition where each year thousands of security lovers come to solve a matrix of 25 problems made of 5 categories: Coding, Web, Miscellaneous, Crypto and Binary. The winning team is the one who finds the highest number of flags.
Learning is key and that's why Reply has put together some useful content on how to solve past Cyber Security CTF editions in a sandbox environment to let you prepare for the next edition in 2022.
The Reply Cyber Security Challenge takes place on Friday 14 October, 2022. It's an online, team-based competition in Capture the Flag mode: each team has to solve 5 problems in each of 5 categories: Coding, Web, Miscellaneous, Crypto, and Binary. So 25 problems in all.
Each member of the winning team will receive a fantastic Gaming Laptop.
Who can Apply
The Reply Cyber Security Challenge is an online coding competition open to coders and security experts aged 16 years + (at time of registration), from all over the world. There are two challenges: one for Replyers and one for non-Replyer professionals and students.
How to Apply
To play, students must register on challenges.reply.com till 13 October, 2022 by 11.59pm CEST.
For more information please check the Link
Register for India's Largest CSR Event-India CSR Summit
Latest Online Store
Latest Tenders And EOIs
Latest News
© Renalysis Consultants Pvt Ltd