Back to the Event Listing
Post an Event announcement
Advertise with us
Online store
Subscribe our Weekly Newsletter
More Events
---------------------------------------------
Applications Invited for Training Programme on Disaster Management 2020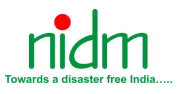 Organization: National Institute of Disaster Management (NIDM) & Pondicherry University
Event Duration: 25 Mar. 2020 - 26 Mar. 2020
Apply By: 25 Mar 2020
Training Programme on Disaster Management
About NIDM:
National Institute of Disaster Management (NIDM), Ministry of Home Affairs, Government of India is a premium institute and a Statutory Body (under Disaster Management Act 2005) for training, research, documentation, awareness and human resources and capacity development in the field of disaster mitigation and management. The institute lays emphasis on multi-stakeholder interdisciplinary cross-sectoral approach for an efficient proactive continuum disaster risk management based on participatory integrated multi-risk management concept.
About Pondicherry University:
Pondicherry University is a central university in Puducherry, India. Founded in 1985 by the Government of India, the university is a collegiate university with jurisdiction spread over the Union Territories of Puducherry, Lakshadweep and Andaman and Nicobar Islands. Teaching and research are its primary functions as in other Central Universities.
About the Programme:
The programme involves senior level resource persons, experts, professionals and functionaries who have very long and meaningful experiences with vast knowledge on the subject. During the programme, there will be presentations, panel discussions and group exercises on planning for disaster management and its implementation issues with examples from India and abroad, sharing of ideas and expertise/skills related to disaster risk reduction and resilience with scope, advantages and limitations as well as issues, challenges and opportunities in managing disaster events including the ethical perspectives.
Government of India has established a well-structured disaster management system defining roles, responsibilities and procedures for different stakeholders as well as allocation of adequate funds through different mechanisms for undertaking activities on DRR&R. It has also laid down guidelines, procedures and protocols for Disaster Management functionaries. The programme will provide information about such documents and key important points to be considered in disaster risk reduction and resilience.
Objective:
At the end of training workshop, the delegates/participants will be able to:
To develop better understanding about Disaster Risk Reduction and Resilience (DRR&R)

To learn about the relevant Act, Policy, Plan, Guidelines and SOPs on Disaster Management in the country

To know about the important international agreements and declarations on disaster risk reduction, climate change, urbanization and sustainable development

To initiate activities on formulation of disaster management plan for their functional and geographical regimes

To discuss the collaboration and strengthening mechanisms for effective implementation of disaster management related activities.
Who can attend?
The target group for this programme would be middle and senior level functionaries from the central and state governments representing particularly offices engaged with disaster risk reduction and resilience as well as other relevant institutes/organizations/agencies.

The nodal officers amongst them will be the key stakeholders to work in a coherent and coordinated manner with other ministries, departments and organizations as well as NDMA, MHA, NIDM, State Revenue and Disaster Management Department, SDMAs, DDMAs, SDRFs, QRTs, NDRF, ATIs, SIRDs, Police, Researchers, Academicians and other stakeholders working in this subject area.
Certificate: A Certificate will be awarded to the participants on successful completion of the course.
Evaluation of the Programme:
The training programme shall have a dedicated session for feedback and valediction.

The participants will be provided with a valuation pro forma, which may be completed and handed over to the programme staff.
Date & Venue: 25-26 March 2020 at Pondicherry University, Puducherry
For more information please check the Link
Latest Online Store
Latest Tenders And EOIs
Latest News
© Renalysis Consultants Pvt Ltd