Back to the Event Listing
Post an Event announcement
Advertise with us
Online store
Subscribe our Weekly Newsletter
More Events
---------------------------------------------
Applications Invited for Youth Design Challenge 2023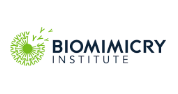 Organization: Biomimicry Institute
Event Duration: 28 May. 2023 - 28 May. 2023
Apply By: 28 Mar 2023
About the Organization
We are on a mission to help solve humanity's biggest challenges through the adoption of biomimicry (nature-inspired innovation) in education, culture, and industry.
For eons, nature has solved its problems with well-adapted designs, life-friendly chemistry, and smart material and energy use. We exist to shine a light on nature's genius, and bridge pressing design challenges with proven biological strategies for a better future.
Our initiatives across education, innovation, inspiration, and systems change have empowered thousands with the tools and training necessary to create a healthier world, and to improve their lives in the process. To amplify our impact, we unite a global network of educators, innovators, changemakers, scientists, and others passionate about solving environmental and social challenges through nature-inspired design.
About the Challenge
The Youth Design Challenge (YDC) is a free, hands-on, project-based learning experience that provides classroom and informal educators with a new framework to introduce biomimicry and an interdisciplinary approach to science and environmental literacy. Working in teams with an adult coach, students explore the wonders of the natural world and apply what they learn to create innovations that support a healthier planet.
Your team will take on the role of innovators and work together to apply biomimicry (nature-inspired innovation) to address a social and/or environmental issue related to a chosen Sustainable Development Goal (SDG). Suggestion: work on an issue that affects your local community!
As a coach, you will guide your students as they study how organisms in nature have adapted to similar problems and challenges and apply what they learn to innovative solutions. Final projects can then be entered into the nationwide competition for prizes awarded by the Biomimicry Institute.
Eligibility
The Youth Design Challenge is a team competition for students in middle school (grades 6-8) and high school (grades 9-12). A team consists of a pair of students or a group of up to either students and one to two adult coaches affiliated with a school, education organization, or homeschool.
Registration Deadline: March 28, 2023
For more information please check the Link
Register for India's Largest CSR Event-India CSR Summit
Latest Online Store
Latest Tenders And EOIs
Latest News
© Renalysis Consultants Pvt Ltd