Back to the Event Listing
Post an Event announcement
Advertise with us
Online store
Subscribe our Weekly Newsletter
More Events
---------------------------------------------
Applications Invited for the Spring 2024 Hydrogen & PtX Training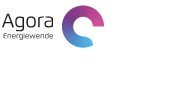 Organization: Agora Energiewende
Event Duration: 11 Mar. 2024 - 22 Mar. 2024
Apply By: 24 Sep 2023
About the Organization
Agora Energiewende is a think tank that develops evidence-based and politically viable strategies to advance the goal of climate neutrality in Germany, Europe, and the rest of the world. We inform policymakers, economists, researchers, and civil society while encouraging a productive exchange of ideas. Our policy proposals are practical and free of prior ideological commitments. We are a non-profit organisation funded by foundations and public institutions and hence are beholden neither to business nor to politics. Our exclusive mission is to serve the climate.
About the Event
Agora Energiewende invites a group of eight participants for an intensive two-week training on Hydrogen and Power-to-X (PtX) at our office in Berlin, Germany. Over the course of the programme, participants will take part in training sessions, prepared, and facilitated by Agora Energiewende's Hydrogen experts. These multi-disciplinary sessions will cover the primary aspects of Hydrogen and PtX, including technological, political, and economic perspectives as well as the sustainability criteria needed to develop hydrogen economies. In a series of exercises, participants are guided to map the Hydrogen policy context and relevant stakeholders in their respective countries and discuss their learnings within the group.
The goal of the programme is to strengthen participants' ability to weigh the opportunities and risks associated with Hydrogen and PtX technologies, and act as drivers of change in their country's energy transition.
After participating in the Hydrogen & PtX programme, participants will be able to:
Critically evaluate technological and economic landscapes and their associated policy implications

Better understand the roles of relevant stakeholders and how to engage them to advance the debate on Hydrogen and PtX

Tailor and communicate messages to different audiences
Eligibility
Applicants must be a national of an Official Development Aid (ODA recipient) country

Applicants must be currently employed by or affiliated with a think tank or other non-governmental organisation working in the energy transition field (exceptions see below).

Applicants must have around five to seven years of relevant professional experience in the energy sector. We are looking for participants who are already actively engaged and eager to guide national discussions in the energy transition and on Hydrogen & PtX, rather than those who fit a particular age requirement. They should be willing to increase their impact as drivers of change in the energy transformation.

Applicants should bring with them a strong understanding of power systems, energy economics, climate and energy policy, and policy instruments/processes.

Applicants must hold a bachelor's degree or equivalent from an accredited university, in economics, environmental science, engineering, political science, or similar (masters' degree preferred).

Applicants must have excellent verbal and written communication skills in English.
How to Apply
The call for applications for the spring 2024 Hydrogen & PTX training is open until 24 september!
Once you have read the programme information and eligibility criteria carefully, please submit the following in one single PDF document (English language) via the online application form.
Your CV/resume (max. 2 pages)

A letter of support from your home institution granting you permission to participate in the training (Applications not including this letter may be automatically rejected)

A motivation letter describing your current responsibilities in your organisation and how the training programme(s) would support your work in your home country (max. 500 words; around 4000 characters with spaces)
Please use the following naming convention for this document: firstname_lastname_AgoraTraining_Spring2023 (ex.: joan_smith_AgoraTraining_Spring2023)
For more information please check the Link
Register for the 10th India CSR Summit (by CSRBOX). New Delhi-11-12th Oct. 2023
Latest Online Store
Latest Tenders And EOIs
Latest News
© Renalysis Consultants Pvt Ltd