10 NGOs Working for Animal Welfare in India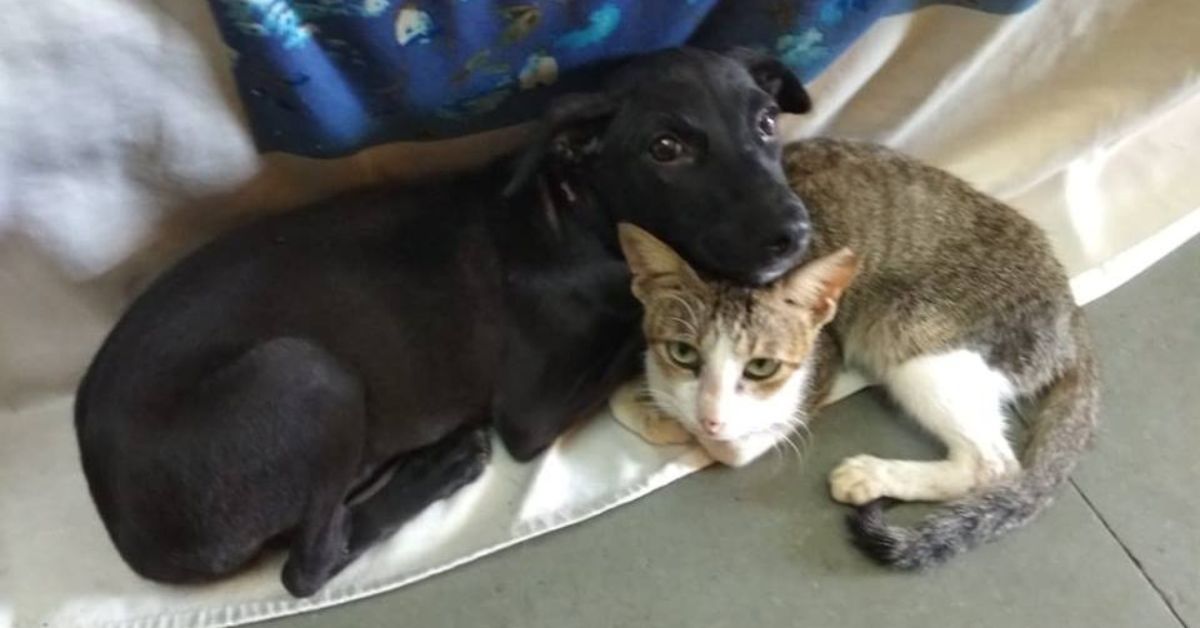 India, with its diverse cultures and traditions, has always been known for its love and reverence towards animals. From the holy cows that roam the streets to the friendly neighborhood dogs, animals are an integral part of India's social fabric.
However, despite this deep-rooted connection, the country faces several challenges when it comes to animal welfare. From the mistreatment of stray animals to the exploitation of wildlife, there is still much work to be done. This is where non-governmental organizations (NGOs) working for animal welfare come in.
These organizations are dedicated to rescuing and rehabilitating animals, educating communities on animal welfare, and advocating for animal rights. In this article, we will explore 10 NGOs in India that are working hard and making a difference for all living beings.
People for Animals (PFA)
One of India's largest animal welfare organizations, PFA operates animal shelters, veterinary hospitals, and rescue and rehabilitation programs across the country.
It has a network of 26 hospitals, 165 units, 60 mobile units, and 2.5 Lakh members. We work to rescue and rehabilitate sick and needy animals. They set up and run shelters, ambulance services, sterilization programs, treatment camps and disaster rescue missions for animals. They conduct education programs in schools, fight cases in court, and lobby on animal issues in parliament.
PFA aims to set up an animal welfare center in each of the nation's 600 districts. If you wish to support one of their campaigns, click here.
Animal Aid Unlimited
Based in Rajasthan, Animal Aid Unlimited provides rescue and medical care for injured and sick animals, as well as educational programs and advocacy campaigns.
The organization says, "Our mission is to rescue and treat the un-owned street animals of Udaipur who have become ill or injured, and through their rescue inspire a community to protect and defend the lives of all animals."
To carry out their work effectively, they employ nearly 100 people that live in surrounding villages. The people there are passionate about maintaining a culture of respect within Animal Aid.
When someone in Udaipur spots an injured or ill animal, they can call the Emergency Helpline to report the condition. The number of caring people contacting us to help an animal has grown continuously, with an average of 70 animals reported to us each day, and spikes of up to 100 calls. Further, they have four ambulances on the road 24x7.
Today, the organization has 700 animals in their shelter and you can sponsor one of them. Click here to know more.
Friendicoes SECA
A Delhi-based organization, Friendicoes SECA runs animal shelters and provides medical care, vaccination, and sterilization services for stray animals.
Over the last three decades, the organization has established a clinic for the strays that accommodates about 150-200 animals at any point of time, two operation theaters, a Lab & X-ray unit as well as a sanctuary in Gurgaon that houses about a thousand animals.
There is also round the clock ambulance service for the strays, a helping to receive distress calls as well as an emergency night clinic for pets. Once treatment and recuperation is complete the animal is again dropped back to its home area by these ambulances. The Helpline receives 50 calls on an average every day.
If you wish to involve yourself in their work, you can become a volunteer or contribute funds towards their efforts. Click here to know more.
Image courtesy: Friendicoes
Blue Cross of India
Founded in 1959, Blue Cross of India, located in Chennai operates animal shelters, veterinary clinics, and advocacy programs across the country.
The organization has been a pioneer in animal birth control surgeries since 1965. They call it the ABC program to convey how simple it is to manage the street dog population in a humane way. They work closely with the Greater Chennai Corporation and other local bodies near Chennai, Puducherry and Neyveli to implement the Animal Birth Control program on street and community animals.
The Blue Cross also sterilizes all street animals that we rescue once they are nursed back to health at our hospital in Guindy, Chennai. Once this is done they are released back to the same GPS location from where they were picked up.
Since 1959, they have reduced 318531 animals.
Image courtesy: Blue Cross of India
Help in Suffering
Based in Jaipur, Help in Suffering provides veterinary care, shelter, and advocacy for animals in need, including street animals, working animals, and pets.
They provide free, quality, emergency, medical and surgical care for street and domesticated animals that are ill or victims of traumatic injuries, abuse, starvation and/or abandonment by their owners.
They conduct Animal Birth Control (ABC) & Immunization Programme, which has made the city rabies free since 2006; and our Camel Rescue Centre in Bassi (rural Jaipur) to serve sick, injured and old camels, and other animals.
The organization says, "We are a team of extremely dedicated staff whose compassion for animals is what drives them to strive harder — we have 52 staff members, including 7 veterinary surgeons, 19 veterinary assistants, 16 animal welfare caretakers, and managers and support staff. We have 7 rescue ambulances and 2 mobile clinic vehicles."
The organization is supported by donors and volunteers. If you wish to be a part of their team, click here.
Karuna Society for Animals and Nature
Located in Andhra Pradesh, Karuna Society operates an animal shelter and provides veterinary care, vaccination, and sterilization services for animals in need.
Working for the welfare of animals and the environment, the organization provides free medical care and shelter for sick, injured, abandoned and abused animals, while sustaining all food production with organic farming and alternative fuels.
Setting up the shelter/clinic for treatment, in-patient care and sterilizations was the first step.
The organization says, "Then our horizons widened and we became aware of the suffering of milking animals, starving calves and illegal transports to the slaughterhouses. In 2002 we rescued the first cows and buffaloes from illegal transport. Over time we have taken into our care more than 700 head of cattle. At present, approximately 300 head of cattle are with us including donkeys, a few horses and a camel."
Image courtesy: Help in Suffering
Wildlife Trust of India
Focused on wildlife conservation, the Wildlife Trust of India operates programs to protect endangered species and their habitats, as well as rescue and rehabilitation programs for injured and orphaned animals.
WTI was formed in 1998 in response to the many crises confronting India's wildlife and wild habitats. Some of the work carried out includes turning whale shark hunters into staunch protectors in Gujarat. Relocating distressed Hoolock gibbons in Arunachal. Restoring mangrove forests in Kerala. Preventing elephant deaths due to train-hits in Uttarakhand. Satellite-tagging critically endangered gharials in Bihar and many more.
The organization is carrying out 40 conservation projects across 23 states. This ranges from the Pir Panjal mountains in Kashmir to the mangrove forests of Kannur, Kerala; from Himalayan black bear forests in Arunachal to whale shark pupping areas off the Gujarat coast.
Image courtesy: Wildlife Trust India
ResQ Charitable Trust
Based in Pune, ResQ provides rescue and rehabilitation services for animals, as well as education and advocacy programs.
Their mission is to reduce animal suffering, human-animal conflict and to raise animal rescue and wildlife management standards by proactive action, building awareness, developing and implementing effective systems to protect animals and their habitats.
The RESQ Wildlife Treatment center is nested in Pune city. The organization says, "Our line of action begins from the moment an animal enters the rehabilitation center - key information about the animal is recorded on an online system and is regularly updated for the duration the animal is in our care, this system is monitored by the Maharashtra Forest Department officials."
Each admitted animal receives a preliminary examination by experienced wildlife veterinarians and rehabilitators to assess its condition, type of intervention required, after which a medical rehabilitation plan is charted with key milestones, timelines and rehabilitation goals which are specific to the species and condition of the animal.
Every year, thousands of animals are rescued and rehabilitated. In 2022, over 12,000 animals were cared for by the ResQ team.
Image courtesy: In Defense of Animals, India
In Defense of Animals, India
In Defense of Animals, India was launched on 31st October 1996. Immediately after, the project of neutering of street dogs was taken up. It was a small beginning that started in two garages of a residential colony in a suburb of Mumbai.
The organization has grown to become an advocate for the protection of animals and works to end cruelty and abuse, including animal testing, factory farming, and the use of animals in entertainment.
The organization runs several treatment centers across the country to provide medical assistance to injured animals. They also conduct sterilization programs for stray animals and have a helpline to receive emergency calls.
To date, they have treated over 20,000 animals and sterilized over 1,00,000 dogs.
Stray Relief and Animal Welfare (STRAW)
STRAW is a non-profit organization based in India that works to promote the welfare of stray animals. Founded in 2003 by a group of animal lovers, the organization is dedicated to providing medical aid, shelter, and rehabilitation to stray animals in need.
One of the primary programs conducted by STRAW is their rescue and rehabilitation program. Under this program, the organization rescues animals in need, provides them with medical care, and then rehabilitates them. This includes providing them with food, shelter, and love until they are ready to be adopted by loving families.
They work with individuals and families to find the right fit for each animal, ensuring that they go to a home where they will be loved and cared for. In addition to their rescue and adoption programs, STRAW also conducts an education program about animal welfare and the importance of treating animals with kindness and respect.
In a little over a decade, STRAW has sensitized over 25,000 school children and college students to be kind to animals and to care for the environment.
© Renalysis Consultants Pvt Ltd