Atul Foundation builds 5500 toilets in 38 villages of South Gujarat
By NGOBOX
November 23, 2022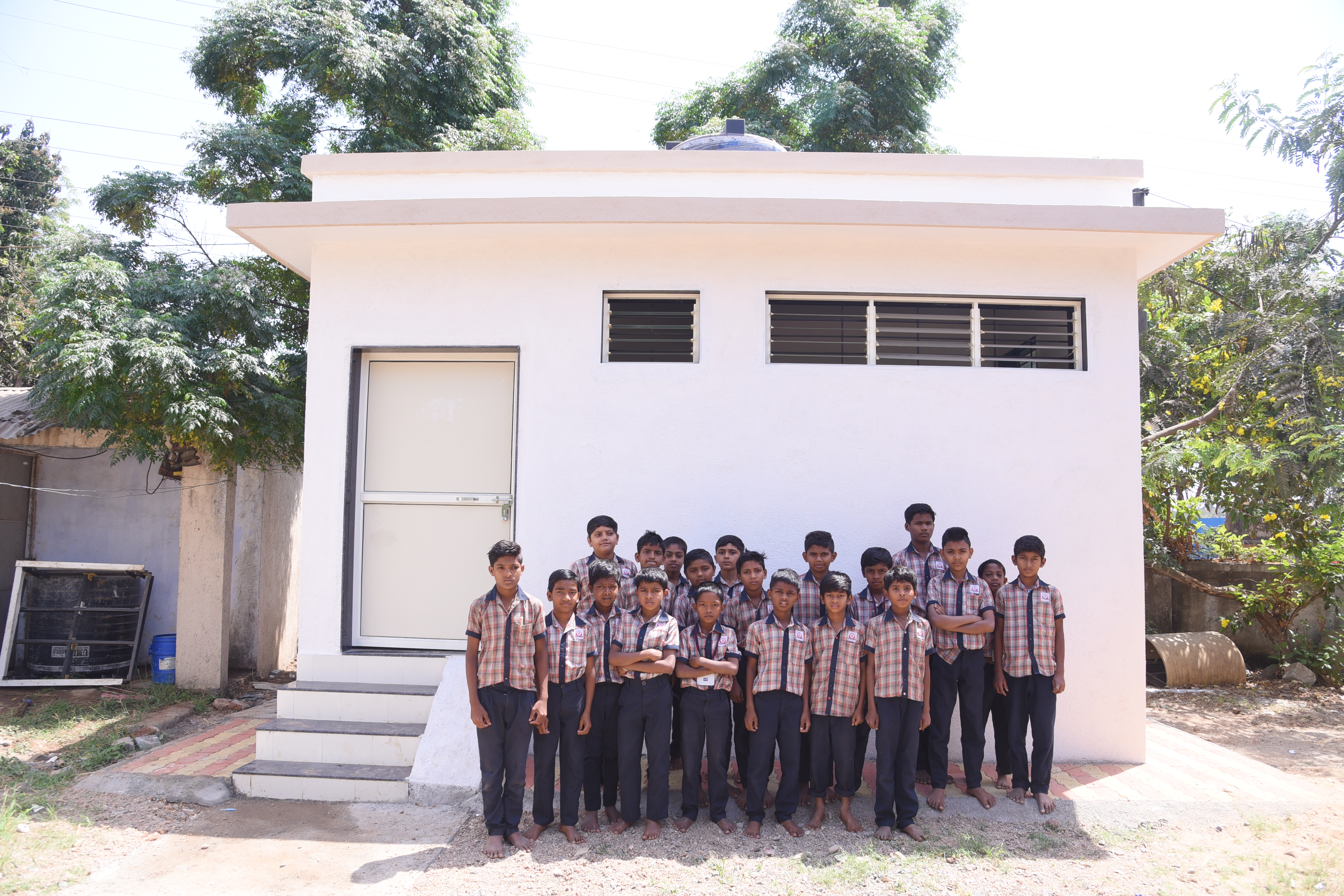 Open defecation is a challenge for rural India that perpetuates the vicious cycle of disease and poverty and is an affront to personal dignity. Besides severe health issues, it is a serious safety concern for the women of rural India. There is fear of animal and reptile bites. Crimes against women are also common when they come out in the dark in the fields to relieve themselves.
Ramilaben Nayaka, a domestic worker, lives with her aged mother-in-law, husband and two adolescent children in Anjlav, a remote tribal village of Valsad district in Gujarat. Her daughter Urvashi used to choose dark hours in the early morning or late evenings to relieve herself on the outskirts of the village. The anxiety of being seen by someone made her choose these odd hours. Their economic condition did not allow them to build a personal toilet for the family. Atul Foundation had built a toilet for them in their backyard. "I need not worry about my aged mother and adolescent daughter now, especially during the monsoon," shares Ramilaben.
This is not an isolated story of any particular family from a tribal village of South Gujarat. Many people residing in the tribal villages, still use open fields and riverbanks to relieve themselves. Atul Foundation has been reaching out to rural families since the launch of Swachh Bharat Mission by the Honourable Prime Minister in 2014, and providing them access to toilets near their residences. The Foundation has built about 5,500 toilets in 38 villages providing safe sanitation spaces to about 27,500 people. These toilets are fitted with water tanks and septic tanks. The families had also contributed to the construction of these toilets by providing labour, which further strengthened their ownership and responsibility of maintaining these spaces. Toilets were also customised to better suit the needs of specially-abled villagers.
Some families had individual toilets that were not being used as they needed repair and maintenance. In 2021, Atul Foundation joined hands with District Rural Development Agency, Valsad and retrofitted 211 toilets, thus reaching out to more than 1,000 people.
Besides household toilets, Atul Foundation has also built toilets for students on their school premises. Children spend a lot of time in schools hence, it is important that the schools have decent toilets. The Foundation has built | renovated toilet blocks in 13 schools, providing decent sanitation facilities to about 5,000 children every year.
Atul Foundation has also started constructing toilet blocks for community use. The Foundation has constructed a toilet in the Nayakwad area of Atul village that provides safe sanitation facilities to around 350 people every day.
After the completion of the construction of the toilets, a survey was conducted on their actual usage and an analysis of their impact on the community. The results were encouraging. It confirmed that all the toilets are being used and maintained and that the beneficiaries are happy using them as they are spacious and durable.
The Foundation aims to continue to expand its outreach every year to help the underprivileged with access to their basic human rights that will ensure safety, security and dignity.
About Atul Foundation.
Atul Foundation was established in 2010 as an umbrella trust of Atul. It carries out activities under six broad programs of national importance: Education, Empowerment, Health, Relief, Infrastructure, and Conservation.
Atul Foundation is an embodiment of the Purpose and Values of Atul towards serving the society. It is committed to fostering sustainable socio-economic upliftment, particularly in the lives of the underprivileged through relevant programs | projects. The Foundation endeavours that every member of the team will work with the eternal Values of honesty, benevolence, empathy and collaboration and bring excellence in the quality of work.
Atul Foundation predominantly works in and around the locations where Atul has its operations and offices, though it is gradually widening its coverage to other parts of India. As of now, the Foundation has touched lives in seven Indian states, and at present, it is undertaking | supporting projects in Gujarat, Maharashtra, Rajasthan, and West Bengal. It has reached out to around 1,500 villages from 22 districts through various projects | and initiatives. Through various institutions, projects, and initiatives, the Foundation is directly touching lives of around one lakh people.
© Renalysis Consultants Pvt Ltd