Cadila Pharmaceuticals donates dialysis units, organizes eye checkup camp
By NGOBOX
November 20, 2022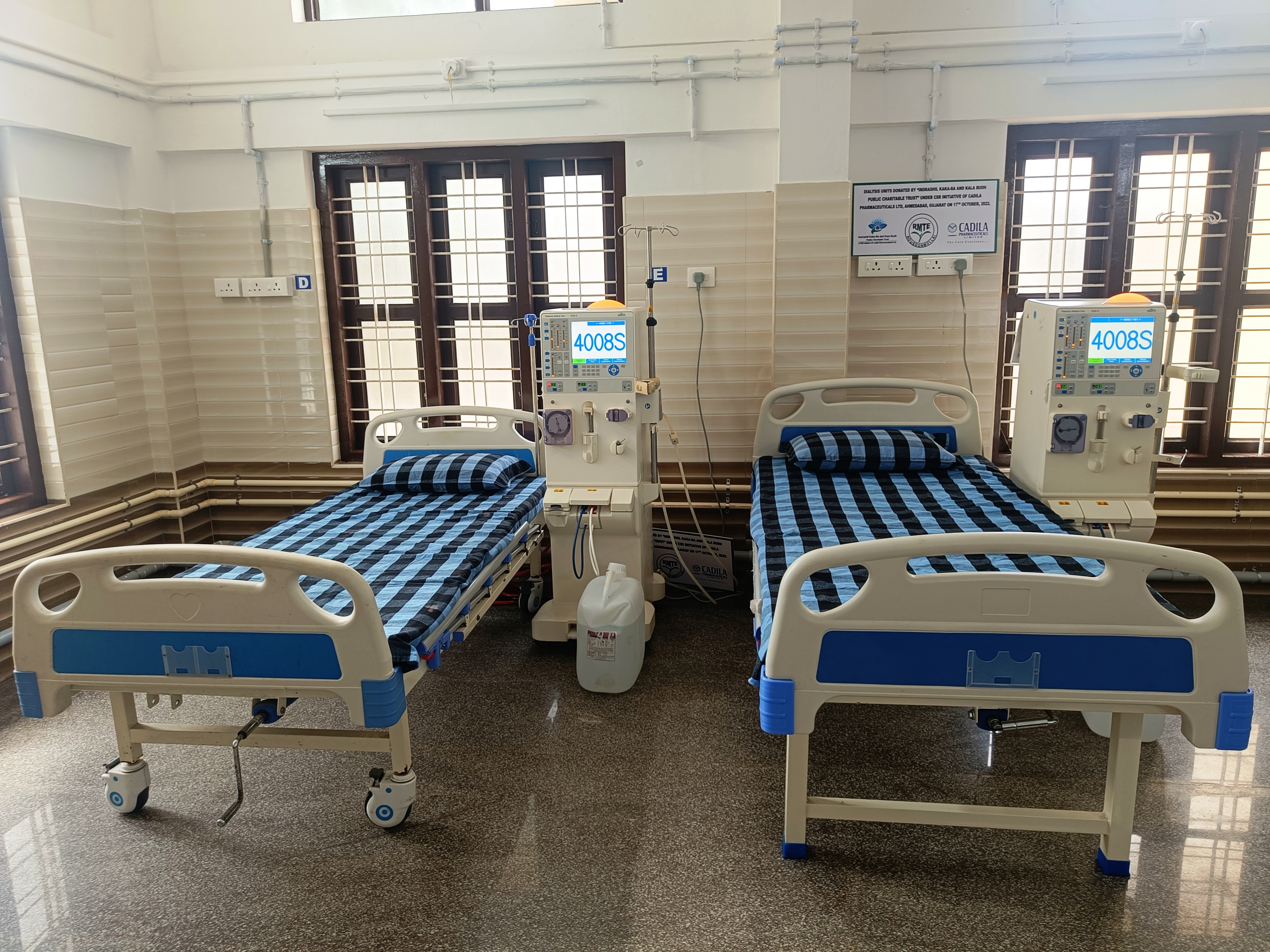 Cadila Pharmaceuticals, one of the oldest and largest privately-held pharma companies in the country, donated two dialysis units to Pushpagiri Hospital at Gudalur near Devala town in Tamil Nadu as a part of its CSR (Corporate Social Responsibility) efforts.
The facility was inaugurated recently in the presence of Dr. Bharat Champaneria, Trustee at Indrashil Kaka-Ba and Kala Budh Public Charitable Trust, the CSR arm of Cadila Pharmaceuticals, the company's CSR team, and local leaders. The addition of two dialysis units will help the hospital serve the growing number of patients requiring dialysis.
"Cadila Pharmaceuticals is supporting many CSR projects as a part of its commitment to giving back to society. We are happy to have been able to help in improving the healthcare facilities at the hospital," Dr. Champaneria said.
Pushpagiri Hospital's head Doctor Christina thanked Cadila Pharmaceuticals for the donation and said it would come as a great relief to kidney patients in Gudalur, Devala, and other surrounding areas.
Separately, Cadila Pharmaceuticals also organised an eye check-up camp at the government higher secondary school in Devala town of Tamil Nadu on November 15 as a part of its CSR initiative. The camp was organised along with Rousdonmullai Estate, in association with Aravind Eye Car System, Coimbatore, and Kinder Trust, Coonoor. A total of 339 students underwent eye checkups at the camp. Nine students, who were diagnosed with eye ailments at the camp, will be provided with the necessary treatment and support by Cadila Pharmaceuticals.
© Renalysis Consultants Pvt Ltd