Community Radio Alfaz-e-Mewat FM 107.8 is now going ON-AIR from Naugoan, Alwar, Rajasthan
By NGOBOX
September 13, 2023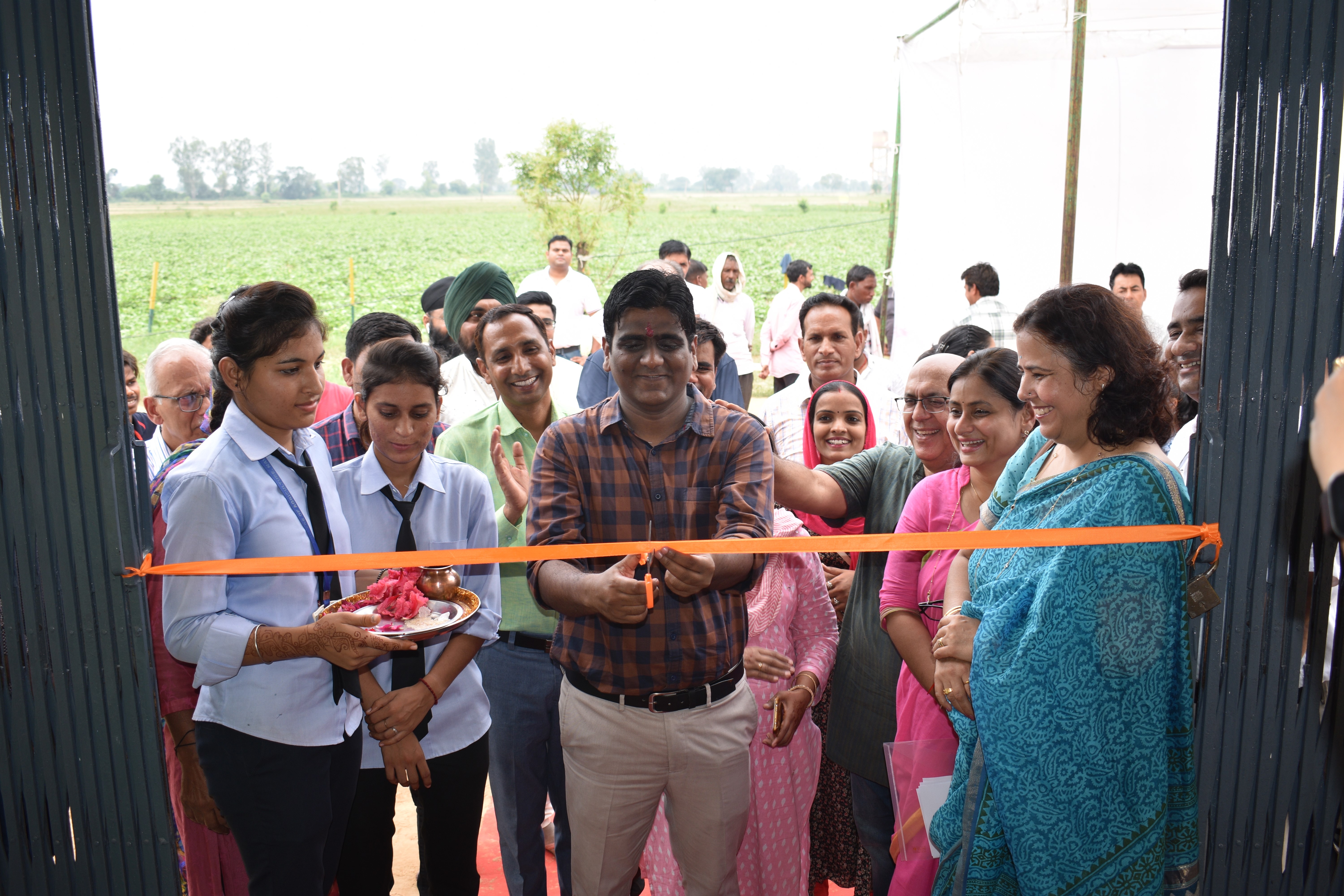 Community Radio Alfaz-e-Mewat (An initiative of S M Sehgal Foundation) has relocated to village Naugoan, block Ramgarh, district Alwar, Rajasthan on September 12, 2023. This is another milestone in our ongoing mission to connect and empower communities through the incredible medium of radio.
The SDM (Ramgarh) Mr. Amit Kumar Verma, attended the relocation inauguration event along with the dean of SKNAU College of Agriculture, Ms. Suman Khandelwal, zonal director of Krishi Anusandhan Kendra, Dr. G L Choudhary, in-charge of KVK Naugaon, Dr. Subhash Yadav.
The inauguration of the radio station was graced by Mr. Jay Sehgal, Trustee of
S M Sehgal Foundation and Chief Financial Officer Mr. Ramesh Kapahi. They congratulated the community for this exciting new phase.
Ms. Anjali Makhija, Trustee and Chief Operating Officer, S M Sehgal Foundation addressed the inaugural session and shared the role of the foundation in community-led participation in development initiatives such as improving availability, access, and quality of water; improved farming practices and farmer income; promoting local participation, especially women, in government programs; empowered village youth, especially girls, with digital and life skills learning; transformed school environments; and continues to expand to empower rural India.
Ms. Pooja Oberoi Murada, Principal Lead, Outreach for Development, S M Sehgal Foundation shared "that after twelve years of dedicated broadcasting in Nuh, Haryana, community radio Alfaz-e-Mewat FM 107.8 is now going "ON-AIR" from village Naugaon in the Ramgarh block of Alwar. As we embark on this exciting new phase in our journey, we are committed to capturing some old and a lot of new voices from rural communities. Listeners can participate in the programs by calling Alfaz-e-Mewat's studio number 01468-296220."
In 2012, with support from the Ministry of Agriculture, Government of India, S M Sehgal Foundation established a community radio station Alfaz-e-Mewat FM 107.8 in an aspirational district, Nuh, Haryana. We remain committed to our broadcasting legacy, continuing to deliver messages in the local language on climate-smart agricultural practices, water issues and WASH practices, nutrition, women and child health, as well as other vital social and cultural issues by engaging with each section of the community in the broadcast area in the districts of Nuh, Haryana and Alwar, Rajasthan.
For more information, email:
© Renalysis Consultants Pvt Ltd